Two focuses of my blog are Health/Wellness and Technology. Boredom is something we all must deal with and manage. It could turn into something bad, but boredom can also be managed in a positive way. The following contributed post is entitled, Beat Boredom With These Tech-Savvy Suggestions.
* * *
Over the last year or so, many of us have experienced staying at home because of COVID, and the boredom associated with it. However, the good news is that in many cases, tech can help us beat boredom. Read on to find out more.
Learn a language
One of the best ways to beat boredom is to improve yourself, and learning a new language fits well into this. The good news is that some great techy items and services can make learning a language not only easier but even fun.
In particular, look out for apps that offer an interactive approach to language learning. Ones that combine listening, speaking, reading, and games. Indeed, these are likely to be the most enjoyable, so you will go back time and time again, and will see much better progress too.
Watch a movie
It's a simple option, but watching a good movie can banish boredom very effectively. There are plenty of streaming options to choose from as well including Amazon Prime, Netflix, and Hulu, and the good news is they can be accessed from a range of devices.
Of course, streaming movies in this way may not be an option if you don't have such services or access to the internet is the place where you find yourself suffering from boredom. Luckily, you can use apps like the Vidmate – HD video downloader to make sure you can access them offline. Something that can be very useful if you know ahead of time that this could be the case.
Take a class
If learning a language isn't your thing, then what about discovering many of the other skills that are available in class format online? You can pretty much learn anything you like from how to make delicate watercolor pictures, to how to sew your own clothes and curtains.
Many online classes are accessible via apps which means you can use your phone or tablet as well as your computer, making them a very convenient option.
Video chat with friends
There is no better way to spend your free time than to use it to catch up with loved ones and friends. Of course, using tech to access video chat enhances this experience and makes it even easier to do.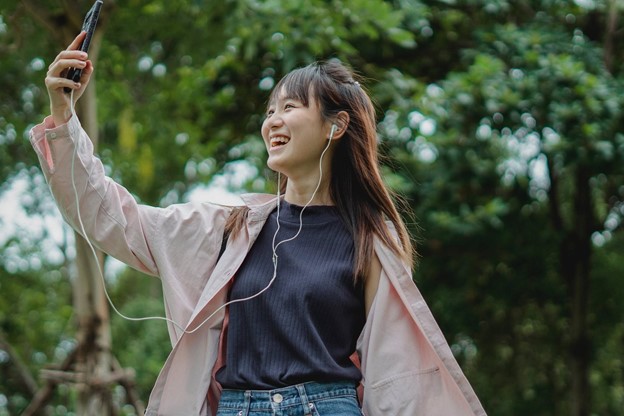 Image sourced at Pixabay – License CC0
There are a range of options you can use for video chat as well, including facetime, zoom, skype, and Google Hangouts. Just be sure to research which one will suit you best!
Listen to a podcast
Finally, if you are finding yourself bored, or if you have something tedious to do, why not make it a little easier on yourself and listen to a podcast while you do it? The thing about podcasts is that the really good ones are a great mix of entertainment and education. They come in many varieties too, which means if you love finding out about the wild west, cold cases, or the latest reality TV show there will be something for you.
Of course, many podcasts like Ologies also have a thriving community online, which means once you are done listening you can connect and communicate with other like-minded individuals too. Now, if that doesn't squash your boredom, nothing will!