Two focuses of my blog are Money/Financial Literacy and Technology. Transportation is one of our four basic needs in modern society. It is thus important to understand how to manage it financially and to take proper care of it. The following contributed post is entitled, How To Look After Your Car In Four Easy Steps.
* * *
If you are the owner of your very own car then you know how precious they can be. They are a huge investment and certainly not something that you can mess about. A car is something that stays with you for a long while so it is essential you take good care of them. Whether you have always had cars in your life or you are completely new to the world of automobiles check out the article below. It will give you some useful tips and tricks on how to look after the car in your life.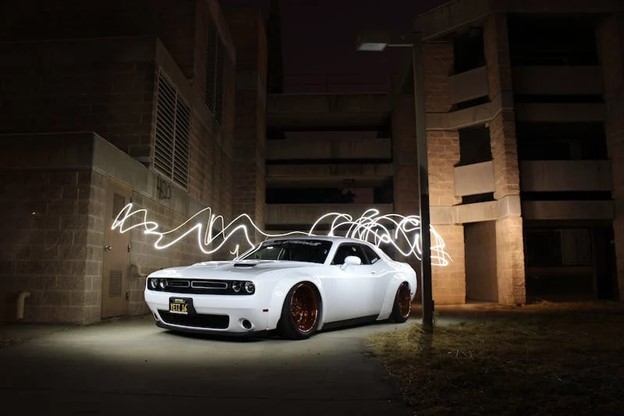 Check Tyres Regularly
One thing you should be doing regularly is checking your tires. You never know how quickly the tread on your tire could wear out. It may be okay for one journey and then be nearing the legal limit the next. Keeping an eye on this will not only help you understand more about the tread depth but also alert you to any issues that crop up unexpectedly. If you do think your tires need changing then take your car to the local garage for inspection.
Look Out For Warning Lights
Something else that could catch you completely unaware is the warning lights on your car's dash. These are here for a reason and if you have a brand new car then they are even more high-tech. They can usually detect any issue with your car such as oil and coolant levels as well as tire pressure. You will hear a loud beep, as well as a symbol, flash up on your dash. If you are unsure as to what the symbol means then you should refer to your owner's handbook. If the issue is something that needs an expert then take your vehicle to a skilled car engine repair specialists who will be able to find the source of the problem.
Keep It Clean
When you own a car you may begin to regret your color choice pretty fast. White and black are probably the worst color you can own in terms of keeping it clean. The dust, dirt, and grime will show up pretty fast on these colors and not so much on others. So if you don't want to spend your whole life cleaning your car then think of another color you would like. However, you will always need to keep your car clean. If your car is dirty it not only doesn't look very nice but it can actually damage internal parts. Most car washes offer a loyalty scheme so it may be worth looking into.
Store It Safely
Finally, when you pay so much for a vehicle you want to make sure that it is safe at all times. If you don't want to park it on the roadside then think of alternatives. It has been proven that cars are much safer either on a driveway or in a garage. Thieves are more reserved when they have to go onto someone's property to try their luck. Your insurance premiums could also be higher if you keep your car on the road.
We hope you found this article helpful and that it gave you some useful ideas on how best to look after your car. If you look after your car then your car will look after you, in the sense that it won't need as much work done to it over the course of its life.