Two focuses of my blog are Financial Literacy/Money and Business/Entrepreneurship. If you have a business in the manufacturing industry, like any business, you want to do it in a cost-effective way. The following contributed post is entitled, How to Run a Manufacturing Industry Cost-Effectively.
* * *
When it comes to running a manufacturing business, there are a lot of things to think about – from production and inventory to shipping and customer service. But one of the most important aspects of any manufacturing company is keeping costs down. This blog post will discuss some tips on how to run your manufacturing business cost-effectively. By following these tips, you can keep your expenses low and your profits high!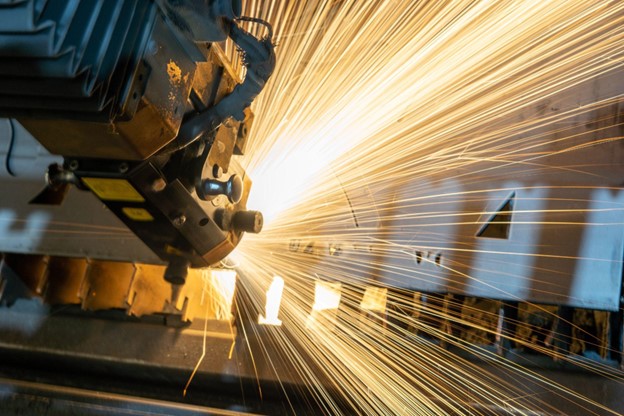 1) Automation:
Automating processes can help you save on labor costs. Investing in automated systems such as robots and manufacturing software can reduce the need for manual labor, which can add up to big savings in the long run.
2) Lean Manufacturing:
Implementing lean manufacturing practices such as just-in-time inventory management, waste reduction, and cycle time reduction can help to reduce your total production cost.
3) Suppliers:
Spend some time researching suppliers to find those who offer quality materials at a fair price. By shopping around and comparing prices, you may be able to get better deals that will save money in the long term. Additionally, look into using volume discounts offered by some suppliers – buying in bulk can help to reduce your overall costs.
4) Improve your manufacturing downtime:
Unexpected downtime can lead to costly production delays. Conduct regular maintenance and use predictive analytics to identify potential problem areas before they arise. Visit https://www.oeesystems.com/downtime-tracking/ to get more information about the different types of downtime that can occur in a manufacturing business.
5) Think to Innovate:
Don't be afraid to think outside the box and come up with innovative solutions that can reduce costs. Investing in research and development can help you find creative ways to reduce production time, increase efficiency, or save money on resources and materials.
6) Effective marketing:
Marketing is an important part of growing and sustaining a successful manufacturing business. Invest in marketing campaigns to drive traffic and create brand awareness, and use data-driven insights to better understand your customers' needs.
7) Strategic partnerships:
Building relationships with strategic partners such as suppliers, distributors, and other manufacturers can help to reduce your costs. Working together on initiatives such as joint promotions or cross-promotions can help you to save money while growing your business.
8) Educate and train your team:
Invest in training programs for your staff to ensure they are up-to-date on the latest industry trends. This will improve productivity and help you make better decisions when it comes to running a cost-effective manufacturing business.
9) Invest in data-driven insights:
The right data can help you make better decisions and save money. Investing in data analytics tools can help you to uncover valuable insights, such as which strategies are most successful and which areas of your business need improvement.
10) Measure performance:
Regularly measure the performance of your manufacturing business to ensure you are staying on track and making the most out of your efforts. This will help you identify areas where you may need to make changes or adjustments in order to be as cost-effective as possible.
Running a manufacturing business cost-effectively requires careful planning and strategic decisions. By following these tips, you can reduce your costs and maximize your profits. If you apply the right strategies and use the right data to inform your decisions, you'll be on your way to a successful and profitable manufacturing business.