Two focuses of my blog are Career Discussions and STEM. There are many options in the medical field aside being a medical doctor. If you want to get into the field, it's important to think about all the options. The following contributed post is entitled, Exploring Different Career Paths In The Medical Field.
* * *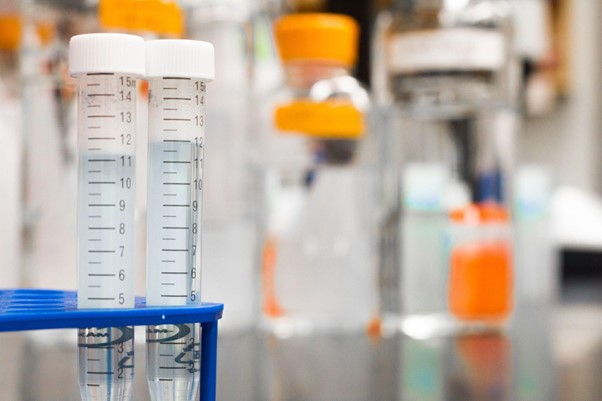 The medical field is a broad and varied industry with many career paths and opportunities. From doctors and nurses to surgeons and pharmacists, there are various options available to those looking to pursue a career in the medical field. Whether you're just starting out or looking to switch up your current job, exploring different career paths in the medical field can help you find the path that's right for you. With the proper education and training, you can find rewarding and fulfilling roles in the medical field that match your skills and interests. This article will explore the different career paths in the medical field and the options available to you.
Vaccine Research
Vaccine researchers study and develop new vaccines to protect against infectious diseases. They also monitor the safety and efficacy of vaccines and help make sure they're accessible to the people who need them. Vaccine researchers work in various industries, such as government, academia, and the biopharmaceutical sector. Vaccine researchers typically need a Ph.D. in immunology, microbiology, or other related fields. A master's degree may also be sufficient, depending on the employer and the type of work you're doing. Most researchers work in a lab setting, conducting experiments and studying samples. There are several types of careers within the vaccine research field. For example, you could work in vaccine discovery, development, testing for Polio Eradication, regulation, or safety. Most researchers also assist with educating the public about vaccines and working with doctors and other healthcare providers to determine which vaccines are needed and how they should be administered. To help with funding, you can find many grants and donors, such as from the Dwoskin Family Foundation, to help you fund your work and find new vaccines, methods in administration, and breakthroughs you might be working on.
Cancer Researcher
Cancer researchers study cancer's causes and developmental processes and the effectiveness of different treatments. Cancer researchers examine human and animal tissues, looking for patterns and connections that may help us understand the disease better and develop new therapies. Cancer researchers typically need a Ph.D. in biomedical sciences, such as oncology, genetics, microbiology, or immunology. A master's degree may also be sufficient, depending on the employer and the type of work you're doing. Most researchers work in a lab setting, conducting experiments and analyzing data. Some researchers even do fieldwork, studying samples outside a lab setting. This may include examining soil, water, or air samples to see if they contain any traces of cancer-causing agents.
Lab Technician
Lab technicians help scientists conduct experiments in various settings, including university and commercial research labs. Lab technicians typically need an associate's degree in laboratory technology. Certification programs are also available for technicians interested in advancing in their field. Lab technicians help scientists conduct experiments, maintain lab equipment, and prepare samples for analysis. They may also help with the design and implementation of experiments. Most lab technicians work in a lab setting, but some also work remotely (often via video conferencing). In a lab setting, technicians typically work with small experiments and samples. However, they may occasionally assist with large-scale experiments as well.
Cytotechnology
Cytotechnologists help diagnose and treat health issues related to the body's cells and tissues. They're often found in pathology labs, conducting microscopic slide tests and analyzing samples to look for signs of disease. Cytotechnologists also often assist pathologists during autopsies and other medical procedures. Cytotechnologists typically need a two-year associate's degree in cytotechnology and certification from the American Society for Clinical Pathology (ASCP). Many employers also prefer that cytotechnologists complete continuing education courses throughout their careers. Cytotechnologists usually work in a pathology lab setting, with samples and slides to look for signs of disease. This may include preparing samples, making diagnoses, and assisting in treating diseases.
Clinical Researcher
Clinical researchers examine the effectiveness of new treatments, analyze clinical data from trials, and design protocols for drug studies. Clinical researchers are typically fully licensed medical doctors with years of experience, like Hanid Audish DO. They typically are specialists in medicine or a related field and have experience working with large-scale clinical trials and studies. Clinical researchers usually work in hospitals, research institutes, universities, or private companies. They analyze data from clinical trials, create protocols for drug development and testing, and provide advice to doctors on the best treatments for patients.
Conclusion
With the proper training and education, you can explore a career in the medical field and make a meaningful difference in people's lives. No matter which medical field you choose, there are various factors to keep in mind, such as work environment, salary, and job outlook. You may also want to consider your interests and skills to help you decide which career path is best for you.