Three focuses of my blog are Current Events, Financial Literacy/Money and Business/Entrepreneurship. As with every sector, the medical sector is facing its own sets of challenges. Whether you're interacting with it as a patient, a professional, or an investor, it's important to be aware of what's happening. The following contributed post is entitled, Careful Of These Troubles Rocking The Medical Industry.
* * *
Various problems are impacting businesses operating in the medical sector today. Here are some of the top concerns that you should address.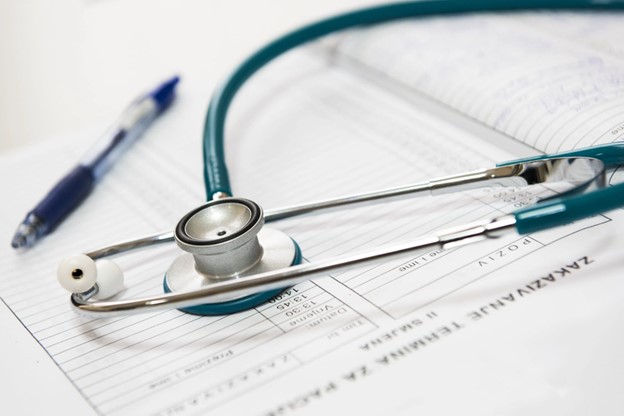 Data Theft
First, you need to think about the problem of data theft in your medical business. Data theft has become an issue across every industry and it is rocking the medical field too. In fact, the medical industry is more exposed due to the level of personal data that is kept on patients. This leaves them vulnerable to various problems including identity fraud. One of the ways that you can avoid this situation is by making sure that you do invest in the latest technology including blockchain. Implementing blockchain tech into the medical sector is considered to be the best way to protect businesses against fraud.
Delays In Care
When it comes to offering patients the necessary care and attention they need it is essential they are not kept waiting for a long time. The issue that arises when patients have to wait weeks and even months for care is that their conditions could deteriorate quite fast. A lot of clinics and appointments had to be canceled or pushed back due to rising problems of the Covid-19 pandemic. Hospitals needed all staff on hand to deal with the outbreak so there was nobody left for the outpatients.
Cases Of Fraud
Unfortunately, cases of fraud in the US are not showing any signs of slowing down when it comes to the medical industry. For example, one of the most common types of fraud committed at the moment is Medicare fraud, which is causing countless problems throughout the medical industry. In this case, fraud is where the claimant is claiming back expenses that they are not entitled to under the medicare program.
There are many types of fraud that are used, and it's a problem that you need to protect yourself against if you are a medical business. The best way to do this is to have a strict and rigorous system in place for every claim that comes in. It's also best to ensure that you have a dedicated team going over claims, rather than simply relying on a program.
Loss Of Talent
Finally, the medical industry as a whole is struggling with a loss of talent right now. The reason for this is simple. Professionals such as nurses believe that they are not receiving the right level of pay that they deserve or require. Particularly as the cost of living continues to rise.
One of the ways that you can avoid this issue in your medical company is by ensuring that you are paying team members a fair wage. This will help ensure that you continue to attract more fresh talent to your company and avoid the issue of churn. Don't forget, problems with churn can cost your company an absolute fortune if they are left to fester. Another way you can avoid this issue is by ensuring that you offer medical staff the right long term incentives.
We hope that you have found this article helpful, and now see some of the troubles that are rocking the medical industry right now. Take all the necessary precautions to protect your business against these issues to ensure it's as safe as possible.