Two focuses of my blog are Financial Literacy/Money and Business/Entrepreneurship. One of the key aspects of your business is its security. You always want to think of ways to secure it. The following contributed post is entitled, Better Ways To Secure Your Business.
* * *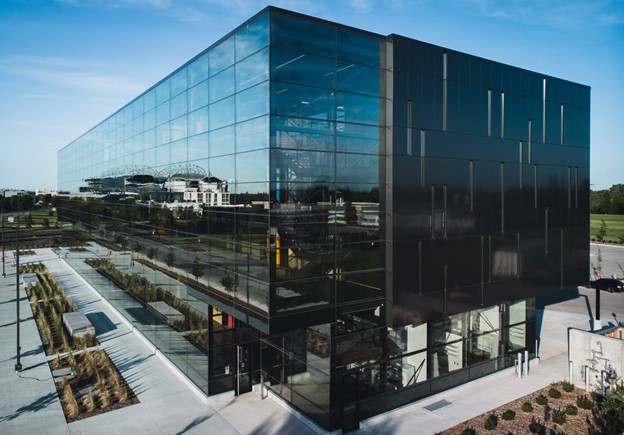 https://unsplash.com/photos/GvPceVqbxm4
There are many business risks your company can face. Whether it's struggling to balance a budget or attract customers, there is always something you must do to keep things running smoothly. Another common business risk is security and safety. Without proper measures, your business exposes itself to hacks and breaches, as well as theft or even hazards that could impact your customers and employees. So, how do you secure your business to make sure none of these issues hinder your growth?
Protect Your Data
As almost everything is done online in the modern world, protecting your company and customer data is essential. The best-prepared businesses will have robust cybersecurity measures to ward off third-party threads and minimize the risk of a breach.
However, even the best cybersecurity is not always enough. Companies should also provide employee training to teach them how to recognize phishing scams that could put their information at risk. Establishing policies that encourage employees to change their passwords regularly (even if this is autogenerated) will also enhance your company's cybersecurity.
Reinforce The Office
If you still rely on an office, it must be reinforced, safe, and secure for anyone who spends time there. Many businesses still require a dedicated workplace to store files, or simply because employees cannot complete their tasks from home.
Safety elements are essential for keeping your business secure and protecting everyone in the building. Regular check and maintenance for elevators is a must, while commercial roofing contractors can also repair or upgrade your roof to prevent issues such as water or storm damage from impacting the workday.
Identify Risk Areas
Your business should also identify common risk areas that could impact your business. These risk factors can include everything from everyday office hazards, such as cables or wet floors. But, you should also consider dangers like aggressive customers or even aggressive employees.
Background checks can minimize the risk of hiring people who do not fit your company culture and put others at risk. In retail settings, you should also think about theft, especially during busy periods where your security team is stretched too thin. Understanding the primary risk areas will allow you to take proactive steps to prevent them from impacting your business.
Establish ID Cards
If your business deals with sensitive information, you must make sure that only authorized individuals can gain access to the property. Many companies use appointments to determine whether someone should be on the premises, but you can take this a step further, too.
An ID card system will only allow those with the relevant credentials to enter the building or at least sensitive areas of the building. As sensitive information is stored in administrative areas, supplying ID cards will ensure that others cannot gain access. Should anyone leave your organization, make sure you collect their ID card upon leaving to prevent them from returning.
Secured
A secure business will thrive in a variety of situations. As long as you remember to put protective measures in place across the board, you can make the progress you have always wanted for your company, whether establishing yourself or looking for growth opportunities.