A key focus of my blog is Science, Technology, Engineering and Mathematics (STEM). Energy and transportation are two areas that greatly impact the lives of most people on our planet. Moving towards zero emissions for vehicles for a cleaner environment is an area that is getting lots of focus right now and into the future. The following guest post is entitled, Zero-Emission Initiatives: Helping Reduce Pollution in Port Operations.
* * *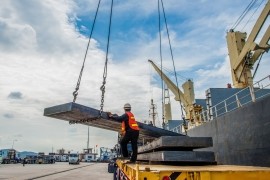 • Port operators in Singapore are employing electric vehicles and alternative fuels to reduce carbon emissions and energy costs.
• Investments in renewable energy and energy efficiency tools offer environmental and economic benefits for port operations.
• Green certification and energy reduction measures help ports increase efficiency while enhancing their sustainable reputation.
• Collaboration and educational outreach are essential for the widespread adoption of sustainable practices in Singapore's port sector.
• Energy storage solutions are also crucial for managing electricity supply sustainably.
Sustainability has taken center stage in business operations in recent years, and Singapore is no exception. With its bustling port operations, the country recognizes the need to chart a greener and more sustainable course to reduce pollution and mitigate climate change impacts. Fortunately, there are several zero-emission initiatives that port operators can implement to achieve these goals.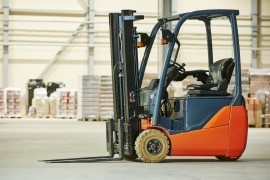 The Use of Electric Vehicles and Alternative Fuels
One of the most effective ways to reduce pollution in port operations is to switch to electrified equipment, including cranes and trucks. Using electric vehicles allows port operators to substantially reduce their carbon footprint and save on energy and maintenance costs. So, you should look for a reliable electric forklift for sale in the market. Similarly, you should invest in electric-powered trucks to reduce emissions and enable efficient operations. The equipment can be used for loading and unloading goods and other port operations.
Use Alternative Fuels
Another way to decrease the environmental impact of port operations is by using alternative fuels, such as biodiesel or natural gas. These clean-burning fuels are a great way to reduce harmful atmospheric pollutants. Biodiesel, for example, can be made from vegetable oil or animal fats, reducing reliance on petroleum and helping to reduce emissions. On the other hand, natural gas is often used as an alternative fuel for port operations due to its relatively low emissions and price.
Investment in Renewable Energy
Another effective way for port operators to reduce their carbon footprint is by investing in renewable energy. For instance, they can install solar panels or wind turbines to generate electricity. These alternative energy sources can provide significant environmental and economic benefits, as they require no fuel costs, emit no emissions, and will help mitigate the effects of climate change. Furthermore, the cost of renewable energy technology has steadily decreased in recent years, making it more accessible for port operators.
Economic Boost
In addition to the environmental benefits, investing in renewable energy can boost a port operator's bottom line economically. This is because renewable energy sources often require minimal maintenance costs and generate electricity at a lower cost than traditional fossil fuels. Moreover, many governments offer financial incentives for port operators to switch to renewable energy, making it even more attractive from an economic perspective.
Green Certification
Port operators can also seek green certification from organizations like the GreenPort Program. This program certifies ports that have implemented measures to reduce their environmental impact. As a result, they gain a competitive edge and improve their reputation as responsible businesses while taking a significant step towards an environmentally conscious operation.
Energy Reduction
Green ports also benefit from increased efficiency, cost savings, and customer satisfaction. Ports that have adopted green initiatives often report reduced fuel costs and improved operational efficiency as a result of implementing waste management solutions, as well as energy reduction measures.
Energy Efficiency
Port operators can also improve energy efficiency by investing in energy-efficient equipment. They can also regularly maintain their equipment, ensuring that they operate optimally "at the best possible efficiency for the lowest cost." By employing these measures, port operators could reduce their energy consumption and operating costs while reducing their carbon footprint.
Energy Storage Solutions
Port operators should also consider energy storage solutions to manage their electricity supply. This could include investing in a solar battery bank that can store the energy generated from renewable sources for later use. By doing so, port operators can ensure they remain sustainable and efficient while reducing their carbon footprint.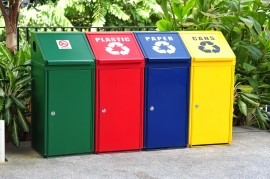 Collaborate Towards a Greener Future
Finally, port operators can collaborate with their peers and the government to achieve a greener future. They can participate in knowledge-sharing initiatives, research, and development of sustainable technologies and support the government in enacting policies supporting clean energy and building awareness of sustainable practices. By working together, port operators can create synergies, leverage best practices, and create a sustainable future for the country.
Educational Outreach
Furthermore, port operators can also support their local communities by providing educational outreach and training programs. These programs can help community members become more informed about sustainable practices and teach them how to apply such practices in their everyday lives. With an increased understanding of sustainability, port operators can ensure that the future of everyone involved is green and prosperous.
Achieving a greener course for Singapore's port operations requires closer collaboration, collective action, and a long-term commitment to achieving sustainable practices. By integrating electric vehicles, renewable energy, green certification, energy efficiency measures, and collective action, port operators can take significant steps in mitigating the anticipated impacts of climate change while reducing their operations' carbon footprint. Ultimately, this will help build a sustainable and resilient Singapore.