Two focuses of my blog are Financial Literacy/Money and Business/Entrepreneurship. As a business owner, you are always managing costs to maintain profitability. This is an important task as costs do not always stay the same. The following contributed post is entitled, Steps To Boost Efficiency and Lower Costs.
* * *
The cost of living is rising and many businesses are still in the recovery stage in the aftermath of the pandemic. As outgoings increase, it's more important than ever for company owners to try to maximize efficiency and improve profit margins. If you're on a mission to lower costs and make your business more efficient and productive, here are some simple steps to follow today.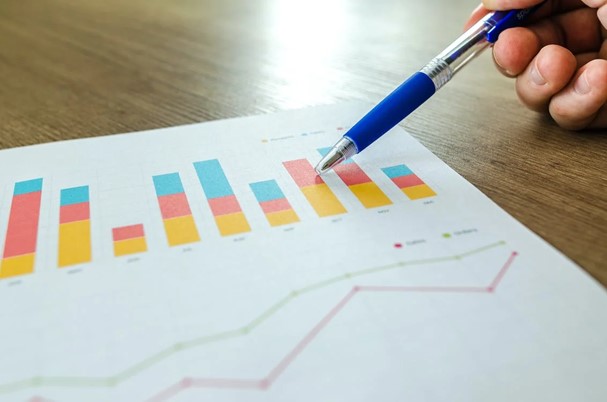 Image source: https://www.pexels.com/photo/person-holding-pen-pointing-at-graph-590020/
Update business technology
One of the best ways to save time, effort and money in 2023 is to update business technology. From machinery and devices to software and online tools, it's possible to supercharge efficiency and output and enhance products and services for customers across every industry. Audit technology, highlight areas for improvement and research innovations and investments to see what is out there. Seek expert advice if you're unsure how to modernize your business and focus on developments that will make a difference to your company. Upgrading technology can save your team time, reduce running costs, increase productivity and help you to gain an advantage over rivals to boost sales and customer numbers.
Automate where possible
Automation is a game-changer for businesses in all sectors. The aim of automation is to eliminate time-consuming, repetitive tasks, freeing up time for employees and workforces and reducing the risk of errors and mistakes. If you're not already using automation software or tools, now is the time to find out how you can use automation to drive your business forwards. Solutions like contract automation software from Ontra accelerate processes, lower running expenses, strengthen negotiating positions and boost ROI. Search for solutions that are designed for your specific industry or field and make sure your team is aware of the benefits and how systems and tools work. Providing training is often beneficial.
Outsource
Outsourcing can make a dramatic difference to the way companies work. Outsourcing involves working with an external agency or a third party rather than taking on every task or activity in-house. Common examples of jobs and services that businesses outsource include managed IT services, accounting, shipping and logistics, waste disposal, cleaning and sanitation, marketing and administration.
The main benefits of outsourcing include accessing skills and services you don't already have within your team, freeing up time for essential, core tasks and saving money on hiring, recruiting, onboarding and training. Working with a third party can also optimize operations and outcomes. If you hire a brilliant digital marketing agency to raise brand awareness, for example, you should find that your sales figures improve and your brand becomes more visible online. Paying for services monthly can often be a lot more cost-effective than adding employees to your team.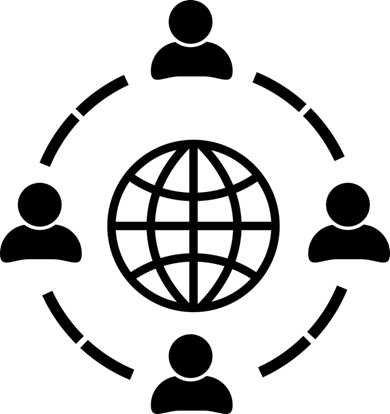 Picture credit: https://pixabay.com/vectors/outsourcing-outsource-workforce-5365729/
Many business owners are trying to reduce expenses while improving efficiency and output. If you can lower costs and increase sales, your profit margins will widen. To boost efficiency and reduce spending, upgrade your technology, automate where possible and consider outsourcing. New technology supercharges productivity, streamlines operations and saves time and money. Automation and outsourcing free up time for your core team and lower running costs.