Two focuses of my blog are Home/Living Discussions and Home/Property Discussions. While your backyard can be your refuge there are also quite a few potential hazards there as well. Numerous people have been injured in their backyards. The following guest post is entitled, Various Dangers to Be Aware of in Your Backyard.
* * *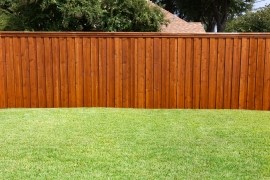 Your backyard is a place of relaxation and comfort. Whether you're lounging in the sun or playing with your children, you want to be sure that it's a safe environment for all those who inhabit it. Unfortunately, there are a variety of dangers lurking in the shadows. From pests to hazardous equipment, explore what potential hazards you need to be aware of in your backyard.
1. Pests & Animals
Depending on where you live, your backyard may contain various pests and animals that can pose serious health risks if not properly managed. Mosquitoes, ticks, and other insects can carry diseases such as the West Nile virus and Lyme disease, so make sure these pests don't have any access to standing water on your property.
Termites can also cause considerable damage to your property if not dealt with promptly. You want to work with professional termite control services to ensure your home and property are safe from these pests. They can also help to identify any other pests that may be present on your property, from ants to rodents.
In addition, you may have wild animals such as raccoons, opossums, or snakes that could be living in your backyard. These animals can carry dangerous diseases and should always be handled cautiously. You should contact a professional wildlife removal service to help remove any unwanted animals on your property.
2. Hazardous Equipment & Materials
Your backyard may also contain pieces of equipment that could potentially harm someone if they're not used properly. If a swimming pool or trampoline is present on the premises, ensure these items are inspected regularly by professionals for any damages-primarily if they haven't been used for an extended period-and always supervise young children when they're playing on them.
Additionally, be mindful of how much fertilizer or weed killer you use when tending to the garden, as these chemicals can cause health problems if ingested or inhaled incorrectly. Be sure to store these products away from any curious kids or pets! You should also make sure that any power tools, such as lawnmowers or chainsaws, are safely stored away in a shed when not in use.
3. Structural Hazards
You want to be wary of any structural hazards on your property. This can include anything from large tree branches close to the house that could fall in a storm to weak decks or railings. Have a home inspector come and assess any potential risks on your property, and make sure to get any necessary repairs done quickly.
Slips, trips, and falls are the most common backyard hazards. Ensure you keep any walkways or steps on your property in good condition to prevent anyone from getting hurt. Be sure to add extra lighting around these areas, making them easier to navigate in the dark.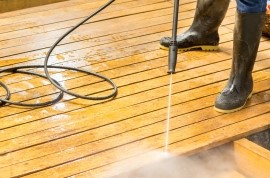 4. Harmful Plants
Lastly, be sure to research what plants are present in your backyard and if they pose any potential risks. Some plants can be poisonous if ingested, while others may cause skin irritation. Here are some common plants that should be avoided:
a. Rhubarb
This plant is common in many gardens, but the leaves are extremely toxic if ingested. Avoid planting these near areas where young children, pets, or wildlife can access them.
b. Oleander
One of the most poisonous plants, oleander, contains toxins that can cause vomiting and tremors when ingested. You should always wear gloves when handling it and never burn the plant, as the smoke can be toxic.
c. Poison Ivy
This common weed can cause skin irritation and rashes when touched. Keep this away from any play areas, and wear protective clothing when dealing with it.
d. Nightshade
This plant contains toxic alkaloids that can cause nausea, vomiting, and even death if ingested. Keep this away from any areas where children or pets can access it.
Keeping your backyard safe doesn't have to be difficult but requires vigilance and knowledge. By being aware of the potential hazards in your outdoor space, such as pests, hazardous equipment and materials, structural hazards, and harmful plants, you can ensure that everyone who inhabits your backyard is safe! Make sure to work with professionals, do your research, and be mindful of any potential risks when maintaining your outdoor space. With these tips, you can keep your backyard safe and secure.