Two focuses of my blog are Career Discussions and General Education. Careers are not necessarily static things and instead can be very fluid depending on any number of factors. The same is true for advancement in any organization or in a mid-career pivot. The following guest post is entitled, Taking the Next Career Step: How to Improve Your Chances.
* * *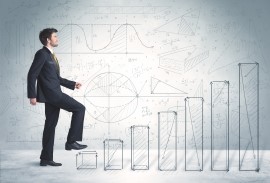 Career development is essential for people of all ages and experience levels. Evaluating and improving your career trajectory can lead to increased satisfaction in life, excellent professional stability, and enhanced financial security. This benefits both individuals and society as a whole.
Statistics show that 72% of American workers feel they are not doing work that matches their skills or potential. At the same time, eight in ten believe they could become more productive with better access to training and development opportunities. Furthermore, people who pursue career development opportunities are more likely to be satisfied with their jobs, have higher salaries, and be more productive at work. In addition, actively pursuing career development can lead to a longer-term impact on earnings; research has found that over 18 years, those who sought further education or professional certifications earned 22% more than their peers who did not pursue additional education or certifications.
If you are ready to take the next step in your career, there are several things you can do to improve your chances. Here are a few steps to consider:
Talk to Your Supervisor
Talking to your superiors is a critical part of developing your career trajectory. Doing so can help you identify your specific goals and the necessary steps. It also provides an opportunity to keep up with changing trends in your industry or profession and discover new opportunities for advancement.
Open dialogue with your supervisor can also help you develop skills necessary for workplace success, such as communication and problem-solving. Furthermore, talking to supervisors allows you to build relationships and networks, which often play a crucial role in helping you advance professionally. One study indicates that most job openings are filled through networking activities.
Also, having regular conversations with your superior helps ensure that both parties are on the same page regarding career development plans and expectations. This can be especially useful for employees who have recently changed roles or departments or been promoted to management positions. Discussing progress and expectations helps prevent misunderstandings and keeps both parties focused on achieving mutual goals.
Identify Desired Job Openings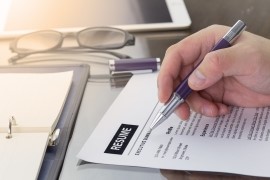 Career development can be an effective way to move forward in your professional life. As you become more proficient and experienced in your field, opportunities for advancement may arise. You might find yourself looking for other job openings as a result of this progress in your career.
Additionally, the changing landscape of the modern workplace might necessitate seeking new job opportunities. The world is becoming increasingly globalized, with international companies operating on multiple continents and digital technology creating massive amounts of data that requires organized analysis and interpretation. With these changes come new roles and career paths, which may need individuals to update their skills or shift their focus from one industry to another. Here are a few tips to help you prepare for getting a better job:
Get Certifications and Education
Preparing for career development sometimes involves increasing your knowledge and skills. Additional certifications or educational qualifications can help you become more competitive in the job market and give employers greater confidence in your capabilities. Furthermore, certifications may also bring increased responsibility, such as management positions or roles with higher salaries.
Improve Resume
Applying for jobs will require you to have a well-crafted resume. Ensure your resume accurately reflects your educational qualifications, professional experience, and any certifications or awards you've earned. It should also highlight the skills and qualities that make you stand out from other candidates. If you struggle to create a well-designed work portfolio, you can get resume writing services to help you create an eye-catching resume.
Practice Job Interviews
It would be best if you also took the time to practice for job interviews. This helps you get comfortable with questions that employers might ask and gives you a platform for improving your presentation skills. It is essential to ensure that you come across as confident and competent, and practice can help you learn how to present yourself in an interview setting best.
Invest in Looking Good
How you present yourself will also factor into employers' decisions. Investing in good quality, professional clothes can help you create a positive first impression. In addition, make sure your nails are clean and neat and your hair is styled correctly for the job role you want to get.
Create a Strong Professional Network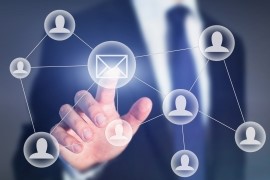 Building a solid network is another critical factor in career development. Establishing relationships with peers, mentors, and colleagues can help you gain insights into your field and introduce you to potential job openings. Please ensure your professional social media profiles are up-to-date and include all the relevant qualifications and experiences. Finally, consider joining a professional organization or attending industry events, as these can be excellent sources of information and potential contacts.
Final Thoughts
Career development is essential for increasing job satisfaction and financial security. Taking the time to evaluate your career trajectory and consider the steps you need to take to improve it can have beneficial long-term effects. By following these steps and putting forth consistent effort over time, you can build a successful career that brings increased joy and purpose.