Two focuses of my blog are Financial Literacy/Money and Business/Entrepreneurship. There are a number of factors that contribute to the success of your business. One of the most critical is your business' visibility. The following guest post is entitled, Making Your Company Visible: Where You Need Help.
* * *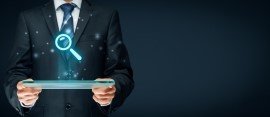 Business visibility is essential for the success of any company. Having an online presence and making sure your business is visible to potential customers can make all the difference in whether or not those customers decide to use your services.
Not only does visibility increase the chances of potential customers finding you, but it also helps build trust and credibility. Consumers are more likely to purchase from a business with an excellent online reputation. Maintaining an active presence with positive reviews will make all the difference in whether they choose you or a competitor. According to Bright Local's Local Consumer Review Survey, 87% of consumers read online reviews before purchasing. Furthermore, 72% said positive reviews make them trust a business more, while 53% said negative thoughts would stop them from using that company's services altogether.
These statistics demonstrate how important it is for businesses today to ensure their visibility across multiple online and offline channels, attracting new customers and growing their customer base. For that, you might need professional services like these:
Content Management
Content is essential to any digital marketing strategy and is vital to improving your company's visibility. Content helps to engage customers, drive traffic to your website, and position you as a thought leader in the industry. It also helps build credibility and trust with potential customers, encouraging them to purchase from you rather than your competitors.
Creating exciting and informative content can draw attention to your business and its products or services. This can be done through the following elements:
Blogging
Blogging remains a powerful way to share your thoughts, ideas, and stories. If done correctly, it can help you to engage customers and build an active community around your brand. High-quality blogs are also great for SEO, offering valuable keywords and phrases to drive organic traffic to your website.
Social Media Posts
Creating engaging content on social media helps to draw attention to your business. Platforms like Facebook, Twitter, LinkedIn, Instagram, and YouTube allow you to connect with wider audiences that may have never heard of your business. You can use these platforms to promote products or services, launch campaigns or interact with potential customers.
Video and Infographics
Visual content resonates with audiences far more than plain text. Utilizing video and infographics to explain complex topics can help your customers understand what you're offering in a more straightforward, more digestible way. Additionally, they provide an excellent opportunity for engagement and further brand promotion.
Testimonials
If you want to show potential customers how excellent your services are, the best way is through customer testimonials. Testimonials can help you build credibility and trust with new customers and ensure they feel more comfortable when making a purchase.
Search Engine Optimization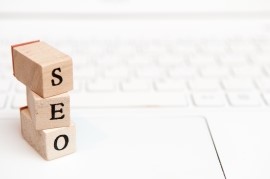 Content alone will not bring customers to your website. It would be best if you optimized it for organic search engine ranking. SEO increases the visibility of your content in the search engine results pages, driving more traffic and increasing conversions.
The right SEO strategy can help you rank higher than your competitors, allowing you to gain a competitive edge over them. However, building a strong SEO presence and staying ahead of the competition can be challenging. Hiring an expert in this field is the best way to ensure success.
By hiring a professional, you can rest assured that your content will be properly optimized for search engine ranking. This will help you reach the right people at the right time and ensure they return for more. You can also contact an experienced SEO agency to help you keep track of your competition and ensure your content is constantly updated.
Customer Service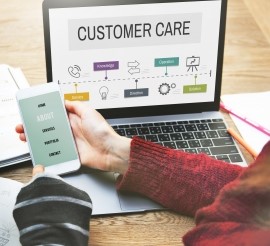 Having excellent customer service is essential for the success of any company. Customers need to feel taken care of and valued and be able to reach out to your business when they have a question or concern.
Providing customers with an efficient way to contact you will help build trust in your brand and ensure their needs are met quickly and efficiently. You can hire a customer service representative or an experienced call center to handle inquiries from potential customers. This will help ensure that all queries are responded to promptly and help strengthen relationships with existing customers.
Final Thoughts
Businesses can improve their visibility, increase traffic, and attract more customers by investing in professional services such as content management, SEO, and customer service. With the right strategies, businesses can stay ahead of the competition and ensure their customers are satisfied with their products or services.