Two focuses of my blog are Business/Entrepreneurship and Workplace Discussions. Depending on the type of organization your are running, the type of commercial space you have will be critical. The following contributed post is entitled, How To Choose The Right Commercial Office Space.
* * *
Choosing a commercial office space is typically an exciting thing to do for many small businesses. Commercial office space is a signal that there is enough profit to support more people on the team and a space to run the business. Although not everyone wants commercial office space in the current climate – for some businesses, it makes sense for face-to-face client meetings.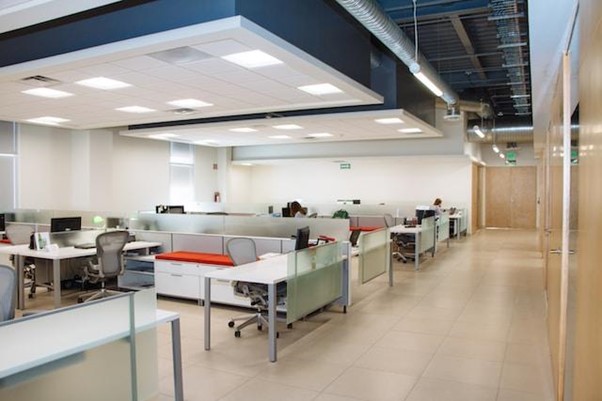 Photo by Adolfo Félix on Unsplash
But how do you select the right office space for your needs?
Where?
The location of your office is going to have a significant impact on your team and your clients. You need to have good public transport links and access to parking as a minimum. It is also worthwhile looking at the stores and places to eat in the area too. Long-term business success can ride on how easy you are to get to.
Safety
Safety is a two-fold thing when it comes to your commercial office space. The first is that you need the building itself to be safe, and the only way to know for sure is through inspections for commercial buildings. You will get a copy of the report that will outline everything you need to know, things to be aware of, and what to change.
The second is the safety of the location itself. An office space that has an incredible price but is in a location that has a crime rate isn't ideal. Depending on the impression you are trying to give and the customers and clients you have, you might need to pay a little more for something that is a safer place.
Who?
Initially, the office may only need to have space for under ten employees or even fewer. You'll need to decide if you want to have room immediately to allow for the growth of the business – or are you prepared to move office again when that point arrives?
Choosing an office size that supports your current business and long-term goals can take time and effort. There is also a balance to be found between the cost of running the office and how many people are in it. If you have immediate plans to hire, then pick somewhere that has enough space to do so.
You can run a hotdesk office in combination with hybrid working – allowing you to have a smaller office space with bookable desks. So only when people need to take face-to-face meetings will they need to be there.
Networking
If your office is in a building that has nothing nearby, it can be isolating for your team and you. Being surrounded by other companies gives you a chance to network and get to know those around you. Networking can be incredibly beneficial to smaller businesses – so take a look at the other businesses around you – could there be collaboration opportunities?
When looking at commercial offices, you can either lease or buy – and your budget and long-term plans will dictate that. However, if you choose to rent the office, make sure that you understand everything that is included.
Here are some considerations to make sure that once you have selected the office, you get the best from it: Healthy And Sustainable Practises For The Office.