Two focuses of my blog are Financial Literacy/Money and Business/Entrepreneurship. If you have the proper systems in place, commercial real estate can be very lucrative for you. You always want to consider better ways to manage your properties. The following contributed post is entitled, 5 Ways You Can Improve The Way You Manage Commercial Real Estate.
* * *
Commercial real estate provides a wide range of investment opportunities. It can be a great area to branch into, but it does come with a lot of challenges too. Even if you have a background in residential real estate, commercial ventures can become an entirely different ballgame.
Finding more effective ways of running your real estate venture can help you stand a better chance of success. Take a look at these five ways you can improve the way you manage commercial real estate.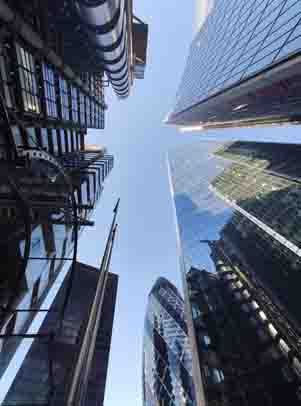 Image Credit: Unsplash under Creative Commons
1. Stay up to date on the latest trends
If the past year is anything to go by, it's important to do your homework when it comes to real estate. Keeping on top of what's going on in the industry can help you be better prepared for future commercial real estate challenges, while also learning lessons from others to help you adopt best practice.
2. Be more diligent with checks
Carrying out credit and background checks is an important part of commercial real estate leasing. Just as you would with residential tenants, you need to make sure these checks are carried out to give yourself as much protection as possible. After the events of the past year, it's even more important to ensure that tenants have security and income guarantees.
3. Use lease accounting solutions
There are a lot of processes that need to be carried out to manage your commercial real estate venture. Using lease accounting software can help you make lighter work of your accounting, ensuring your records are kept up to date. With many areas of compliance to meet, this can be a much easier way of maintaining multiple accounts.
4. Reserve capital to cover vacancies
The world of real estate can be unpredictable. For commercial real estate businesses, nobody could have predicted that properties would become vacant on a large scale, with many businesses getting rid of their spaces altogether. It's a difficult time, and many real estate managers have suffered by not having enough capital in reserve in case of vacancies. To protect your business going forward, you need to have a contingency.
5. Take on a more active role
Effective relationships are key for lasting real estate partnerships. Taking on a more active role when it comes to clients can help you be more visible, while also ensuring you know what's going on. While nobody is expecting you to manually fix the plumbing or take care of maintenance, it can bring you a lot of benefits to put in more face-time with your clients and maintain better communication.
While the industry is currently facing a lot of challenges following the pandemic, there is still a bright and optimistic future for commercial real estate. Focusing on how you manage your business and how you can take it forward can help you secure its future, ensuring it remains a profitable investment for you.