The first principle of my blog is Creating Ecosystems of Success, and two of its key focuses are Financial Literacy/Money and Business/Entrepreneurship. When start a business of any kind, it's critical to keep your reputation intact as word of mouth travels. Furthermore once your reputation is taken a hit and customers are lost, it may be difficult to get them back. The following contributed post is thus entitled, Getting Your Reputation Right.
* * *
When it comes to your reputation what you say, and what you do matters. It might not be something that you think about when you're just starting out. But when people discuss you online what do you want them to say?
You probably have seen many a company have to put fires out when it comes to marketing gone wrong, inability to fill orders, or just generally being seen to rip people off.
Want next level law firm PR results? Or perhaps you are running a beauty company and want to make a big splash. Whatever it is you've gotta be prepared to put the leg work in yourself as well as working with a good company.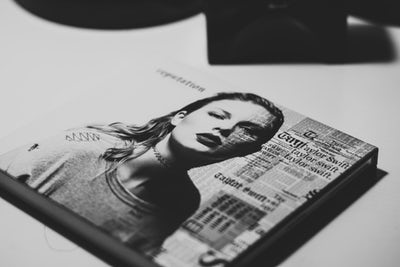 Photo by Raphael Lovaski on Unsplash

Clean House

The chances are, like most people, you've made a few mistakes in the past with your personal life and personal social media. Go back as far as you can and just remove anything that no longer fits with your ethos and might be seen to compromise your possible future.

Across The Board

Ensure that all of your platforms are cohesive. You're looking to have the same tones and graphics across everything that you use to communicate.
How you deal with compliments and complaints should be the same. If you have one or two staff, then write policies and procedures. So that you won't have one employee handing out discounts while the other is deleting lousy feedback.
Your website comprises of copywriting, images, design and coding. All of those things need to be sleek and smooth. Think of your website as a business card. You have a few seconds when people land on your site to impress them, and the navigation has to be quick and easy.
Your copy should be professional and honest. Don't make over-inflated claims, don't pack your website full of jargon – make it accessible and enjoyable.

Celebrate

There are probably a few awards that your products, company, and people could apply for. People are quicker to spend money and trust a company that either has nominations or awards. So keep an eye out for things that are regional, and national that you fit the bill for. It might mean you need to work on a case study or two, but they are worth it long term.
Share positive reviews and projects that have gone well too. Show people that you are doing well.
Follow Through

This one isn't just about clients and customers. This is about living your everyday life. Doing what you say you're going to do is just the right things to do. If you tell your suppliers you will have something to them by 4pm Tuesday, then do it. Likewise with manufacturers or even your bank manager. Being dependable and reliable is always a good quality to have.

Be Real

Although you should be having a certain professionalism, as a smaller business, you should feel easy to talk to and almost as if your customers know you. That trust and familiarity is what will build long term relationships and will keep your good reputation strong.