Two of the focuses of my blog are Financial Literacy/Money and Business/Entrepreneurship. At certain junctures in the road, the time comes to improve your office space. There are specific services that you need to employ in order to properly do this. The following contributed post is entitled, Looking to Improve Your Office? Here Are 5 Types Of Professional Services You Should Hire.
* * *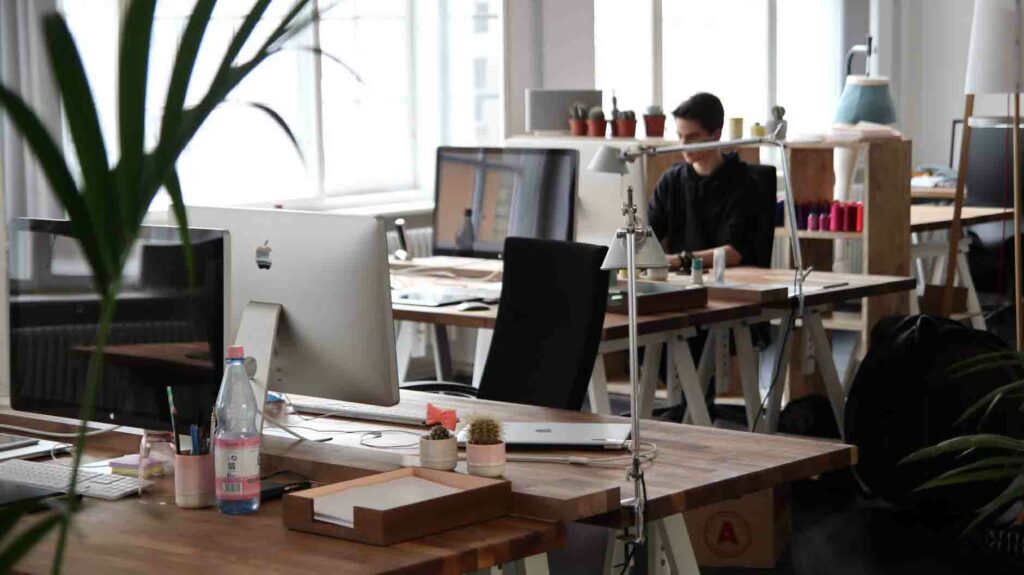 Photo by Marc Mueller from Pexels
Are you looking to upgrade the look and functionality of your office space? Then there are certain outsourced professional services you should seek. As a business owner, you always want what's best for your company.
And although there are certain changes you can make to the space as a team, there are other aspects that are better in the hands of an external professional company that has years of experience in that particular industry. To help kickstart this process, here are 5 types of professional services you should hire:
Architects
Do you want to completely change the appearance of your office? Whether it's a new office that you've just moved into or you're looking to give your current one a refreshed look, hiring an architect is a great solution. Although it might seem like an expensive outlay, their creativity and innovative ideas can prove to be invaluable.
Making the space more practical and functional, you'll have an office that suits your business' needs down to a tee. Once completed, you can then add your own features to the space.
Of course, the alternative is building your own office. Although this is great if you're on a budget, it's not a choice that will suit every business – especially one that might have a little more budget to spend on the renovation.

Plumbing Services
Plumbing isn't something that should be undertaken by anyone who isn't trained – especially when working on an office renovation project. If you're looking to improve the state of the restrooms in your office building, consider hiring a professional plumbing service. Making your restrooms functional and practical, you can then bring in a decorator to finish the job.
Electrical Services
Similarly to the above, you should never try to undertake electrical tasks by yourself – no matter how skilled you think you are. Instead, opt for a professional, skilled and experienced company to come and install new lighting/fix broken electrics within your office.
Companies such as GPE Electrical and Communications Contractor Pty Ltd can come to your building and complete the task, ensuring that it's working perfectly and maintained throughout the years.
IT Outsourcing
When improving your office, it's not just about the aesthetic look of it. You will also want to consider how you can improve it, in terms of technology. In the modern-day, the importance of having a watertight IT infrastructure is undeniable. No matter what industry you're working within, you need to know that your data is kept safe and that your systems are up and running 24/7 – which is where an outsourced IT company comes in.
Tracking your systems, implementing cybersecurity and running continuous checks on the infrastructure, they offer an invaluable service that will help your business to thrive in the long term. Something that should never be overlooked, it's an investment that's worth making whether you are a new or long-established organization.
An Interior Decorator
Have you spent countless hours looking at office interiors on sites such as Pinterest? Then it's time to create your own dream office with the help of an interior decorator. With years of experience in the field, they know what will work within a space. And while you can obviously share your vision with them, they will also suggest pieces of furniture, lighting features, and more that will align with it.