Two focuses of my blog are Financial Literacy/Money and Business/Entrepreneurship. Once you business is up and running, you want to determine if you have competitors. If so you, need to determine how to set yourself apart from you competition. The following contributed post is entitled, How To Give Your Business The Competitive Edge.
* * *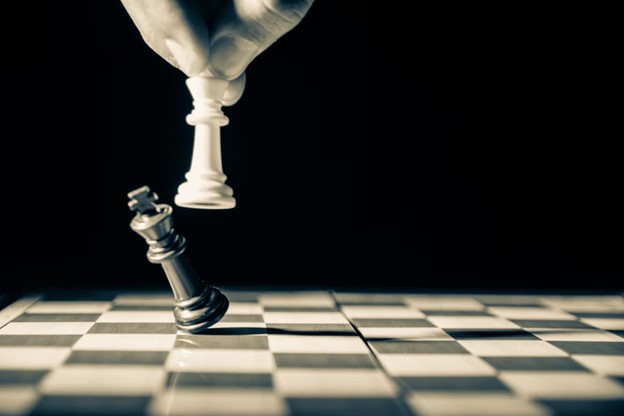 Keeping a business afloat isn't always easy and this is largely due to the threat of the competition. If you don't take steps to give your business the competitive edge, your nearest rivals could steal away your potential and existing customers and limit your chances of making a profit.
There are a number of things you can do to gain a competitive edge and these include the following.
#1: Improve your SEO
The higher your business website ranks on search engines the better, as you will instantly elevate your business over the competition. This is because customers tend to trust the businesses that rank highly so you will be giving your business the credibility it needs To improve your SEO, you could take steps yourself, such as tweaking your website content to accommodate the keywords your target demographic will be searching for. You could also outsource to web design services akin to WebX360 as they have the know-how to improve your website, manage your content, and elevate your search engine ranking.
#2: Work on your brand identity
Your brand is what sets you apart from other businesses. At a very basic level, it's about working on your businesses' physical image, such as the logos and colors you choose to represent your business. However, it's also about less tangible qualities, such as the values that your business represents. One such value could be care for the environment as this would do much to win over the hearts and minds of those shoppers that prefer to go green with their purchases. Check out our branding tips for more advice and browse our website for any similar topics.
#3: Become an industry expert
If you have worked in your industry for a while, you will have built up quite the knowledge base related to the products and services you provide. You can use this to your advantage by sharing what you know with others. When you do this by speaking at events and conferences, you will increase your credibility with a wider audience. You could create your own podcasts and YouTube videos too, write ebooks, and write informative articles that could be placed on prominent sites online. This is your way to make an impact on the people that use your business and is an excellent way to leverage yourself above your competitors.
#4: Find your niche
If your business isn't very different from the others in your industry, it's understandable that your business might get lost amongst the crowd. You need to stand out in some way, as we have discussed within our other suggestions. One way to stand out is to find your own niche, giving people something that isn't being offered by any of your rivals. To do this, you need to research your competitors, look for gaps in the market, and then fill those gaps if you think there is a demographic for something unique.
Finally
Too many businesses experience failure because of the competition but you don't have to let this happen to you. By giving your business the competitive edge, you may be able to sidestep failure, as you should be able to attract more customers to your side. Consider our suggestions and then think about the other things you need to do to elevate your business over the competition.