Three focuses of my blog are Athletics/Sports, Career Discussions and Health/Wellness. There are a number of health drawbacks to office work where you're sitting most of the day, staring a computer screens and enduring the potential stress from working with other people. A potential way to balance this out is combat sports. The following contributed post is entitled, The Unusual (But Healthy) Relationship Between Combat Sports and Office Work.
* * *
Office workers tend to have a very mundane weekday. They get into the office, sit down for most of the day and work on stressful things from start to finish. While many people have gotten used to this kind of lifestyle, others are still struggling to cope with the boring schedule and tiring work. As such, it's a good idea to have a hobby that you can look forward to when you get home.
Ideally, it should be able to relieve stress, help you stay active and also train you in other skills. Some people like to play video games, others like to go for a jog and some enjoy cooking. However, of all the hobbies that you could pick up, combat sports are an unusual but surprisingly good pairing for your average office worker.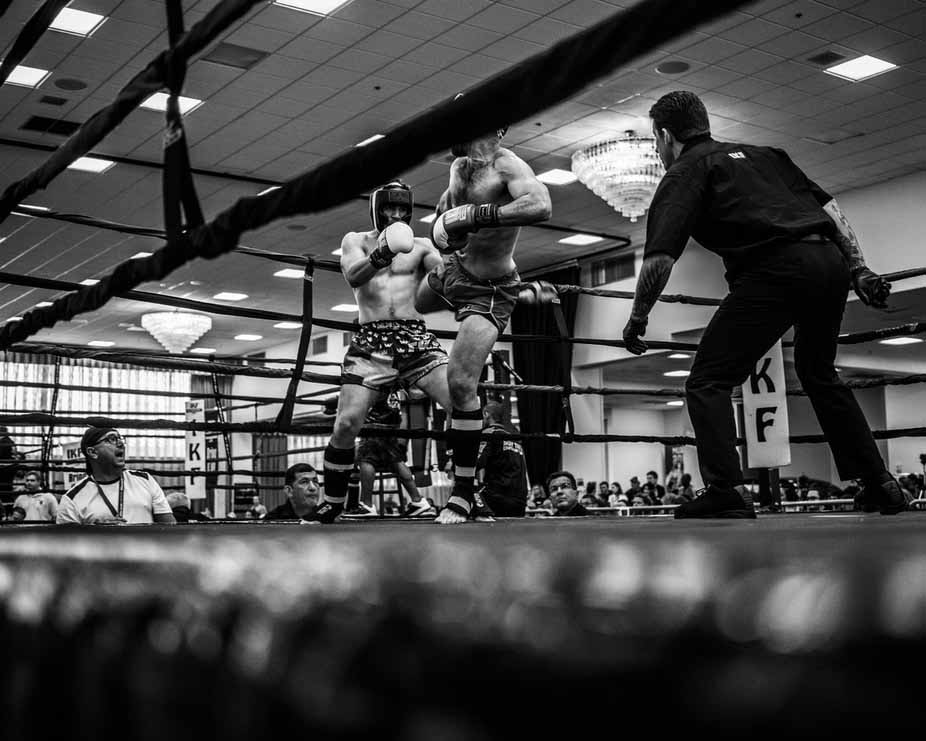 Source: https://unsplash.com/photos/oLapu_IzzVA (CC0)
Combat sports come with health benefits to counteract office work
While most sports can help you counter the effects of sitting down all day, combat sports can go a step further and actually train you to become more flexible, to lose weight and also improve your muscles. In addition, learning a combat sport can teach you about self-discipline and controlling your emotions, and the techniques you learn can be used to defend yourself. While you should never learn a combat sport for the sake of hurting someone else, it's perfectly acceptable to use the knowledge to defend you and your loved ones.
It's also convenient to purchase training equipment. With websites like The Fight Factory, you can easily get your hands on training gear, apparel and even punching bags to keep at home. These at-home workouts are a great way to release some stress and train your body at home without needing to sign up for a gym membership. This means you can get into combat sports and reap the health benefits even if you work at home.
Combat sports can help with mental health concerns
Office environments can quickly wear down your mental health. Even thinking about being stuck in a small cubicle every day can make some people shiver in fear. On top of that, you also have to deal with snide co-workers and a pushy manager. It's definitely not the kind of environment you want to be in for 7 hours a day. Unfortunately, many of us don't have a choice and we force ourselves to stay with the job.
As a result of this, our mental health can quickly decline if we don't find a hobby to anchor ourselves. This is where something like combat sports can actually help out. There's a strong link between good mental health and combat sports. This is caused by several different factors, such as the feel-good hormone (endorphins) that you release when exercising. This isn't a short-term impact either, but something that helps lower depression and anxiety over a long period of time. There's also immediate stress that you can release with explosive physical activity, such as punching a training bag or lifting weights.