A key focus of my blog is Health/Wellness. With a little it of luck and good fortune, we'll grow in old age. That could be tricky though because a major goal will also be maintaining your health. The following contributed post is entitled, 11 Ways To Stay Healthy In Old Age.
* * *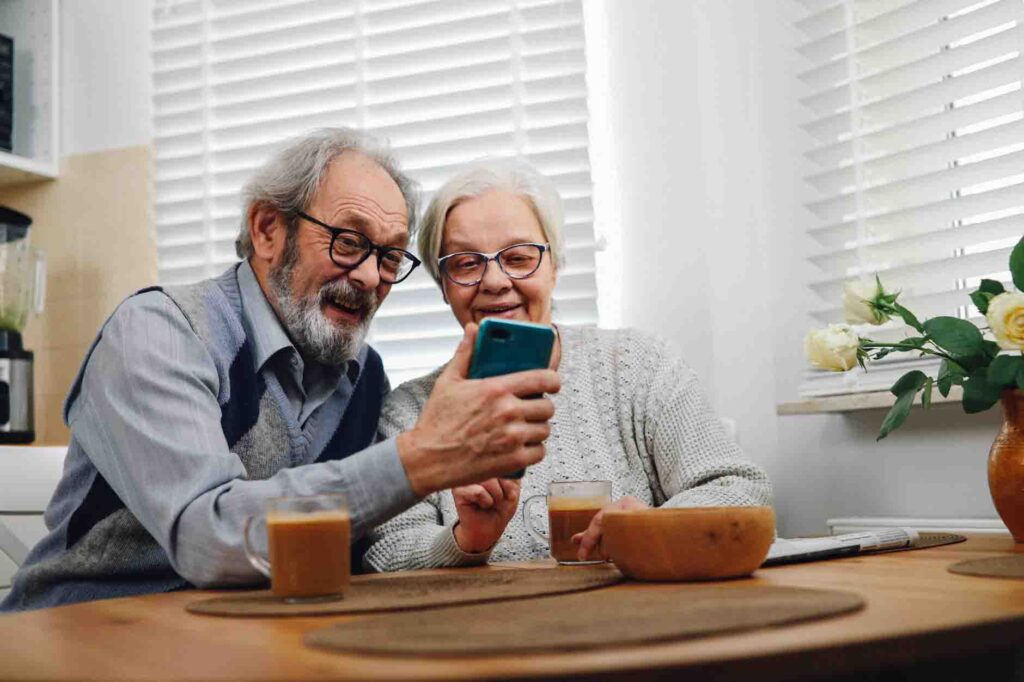 No matter what age you are, it's vital to prioritize your physical and mental health. As you age, looking after yourself becomes even more important. Your state of health can decline if you are not careful, luckily there are many preventive measures you can take to stay healthy as you get older.
1 . Keep active
As you grow older, it's important to stay active. Regular exercise will help you to stay strong and flexible. Exercise is important to maintain a healthy weight, improve cardiovascular health, and raise endorphin levels. You don't have to practice strenuous activities to access the benefits of exercise. There are plenty of low-impact exercise activities that are perfect for older people. To help you with a few ideas, check out these apps:
● Silver Sneakers: This app offers a great fitness program, aimed at older adults. Here you can access a program of 4-12 weeks, including a variety of home workouts. With the help of the app, you can book gentle fitness classes, set goals, and monitor your progress.
● Tai Chi For Seniors: Practicing Tai Chi has many health benefits. With regular Tai Chi practice, you'll improve muscle strength and balance. It's a great way to get moving and stay flexible.
2. Boost your immune system
To stay healthy in old age it's important to keep the immune system healthy and strong. There are plenty of foods that boost the immune system, including citrus fruits, spinach, garlic, broccoli, kiwi, and almonds. Various supplements can be useful to boost the immune system including:
● Ashwagandha: This yellow flowering plant is native to North Africa and India. The roots and leaves are extracted to make herbal supplements. Ashwagandha can help to boost the immune system. It's also useful to reduce cortisol levels (the stress hormone).
● Angelica Root: For many centuries, Angelica Root has been used as traditional medicine. Research suggests that the herb is useful to boost the immune system. The herb may also have anti-anxiety effects.
3. A nutrient-rich diet
To stay healthy as you grow old, it's important to eat a nutrient-rich diet. Focus on plenty of nutrient-rich vegetables, including kale, carrots, broccoli, green peas, and spinach. Other nutrient-dense foods include salmon, sardines, blueberries, and nuts. To help you improve your diet, these podcasts are well worth a listen:
● Dishing Up Nutrition: This podcast offers lots of tips and ideas, to help you boost your nutritional health. By improving your nutritional health you can decrease inflammation, stabilize your mood and increase your energy levels.
● Nutrition Made Easy: With the help of nutrition made easy, you can learn how to eat better, and boost your mental health. Recent topics on the podcast include eating to protect the earth and top nutritional picks for the summer.
4. Keep your brain active
Our cognitive health can decline as we age, but there are plenty of activities you can do to keep your brain active. Focus on activities that are mentally stimulating, from maths problems and word puzzles to reading, or learning a foreign language. Creative activities can also be helpful, including arts and crafts or painting. Learning new things is the best way to keep your brain active and healthy.
5. Seek support
Some older people may benefit from extra support, to lead a healthy and active lifestyle. Adults who need help at home may consider In-Home Occupational Therapy. With the help of an occupational therapist, elderly people can get support with daily activities. Many adults need a little help to meet their physical and emotional needs. Occupational therapists can provide a personalized health program, depending on your state of health, and requirements. With the right healthcare solutions, elderly people can improve their independence and quality of life.
6. Grow your own vegetables
Growing your own veggies is an amazing way to improve your health and stay active. It's also a fantastic way to reduce your carbon footprint. To get started, make yourself a healthy compost pile by recycling your food waste. The key to making a healthy compost pile is using equal brown and green materials. Brown materials include cardboard, wood chippings, or straw, these are all carbon-rich. Green materials are nitrogen-rich and include vegetable waste and grass clippings.
As a beginner, focus on veggies that aren't too difficult to grow. A few great options include tomatoes, beetroot, cucumbers, carrots, lettuce, and green beans. Gardening is a therapeutic hobby that can help you to keep fit.
7. Take care of your mental health
It's just as important to take care of your mental health. Stress can impact your overall health, and so you must have a few coping methods. To reduce stress levels, yoga and meditation are excellent activities. To improve your mental health in general, journaling is a great exercise. Studies show that writing down our thoughts and feelings can help us to release and heal negative emotions.
To enhance your mental wellbeing, you need a good self-care strategy. Focus on activities that make you feel relaxed and peaceful, whether it's aromatherapy or massages. There are plenty of ways to improve your mental health.
8. Regular keep check-ups
You should stay on top of your regular health checks, to take good care of your health. Book in regular appointments with your doctor, for physical exams and blood pressure checks. Schedule dental appointments and eye tests, and communicate any issues you are having. With the support of health care professionals, you can identify any underlying health issues, and seek the help that you need.
9. Get plenty of sleep
Getting the basics right is so important, and that means getting plenty of sleep. If you struggle to sleep, the following sleep support apps may be useful:
● Sleepa: This app offers a large library of sleep sounds and sleep tracks. These calming tracks can help you to relax, and drift off quickly. Other features to take advantage of include a sleep timer, and an ambient alarm. Choose from binaural beats that are designed to match your brainwaves or white noise to soothe you to sleep.
● Nature Sounds: The Nature Sounds app is perfect for sleep or relaxation. Users can choose from plenty of different calming soundtracks including relaxing ocean, waterfall, mountain forest, or rain on grass. Whether you're meditating or falling asleep, these tracks will help you to feel peaceful.
10. Stay social
To stay healthy as you age it's vital to keep up your social connections. Plan regular social events with family and friends, or consider joining local clubs and communities. Trying new hobbies is a great way to make new connections, and enrich your quality of life.
11. Helpful organizations
Many organizations in the U.S can help seniors to stay healthy and happy. For a few starting points, check out these:
● Pets For The Elderly: This charity organization helps seniors to find pets, and connect with local animal shelters. Studies have shown that pet ownership is beneficial to improve cognitive, physical, and mental health. Dog's in particular, are a great option for older adults.
● Second Wind Dreams: The SWD organization helps elderly people to fulfill a desire. It could be a trip to a special destination, starting a unique hobby, or reuniting with an old friend. Since back in 1997, Second Wind Dreams have helped many older people to improve their well-being. Many other charity organizations help seniors across the world.
As you can see, staying healthy doesn't have to be complicated. There are so many simple steps you can take, to improve your physical and mental wellbeing.