Three focuses of my blog are Business/Entrepreneurship, Organizational/Management Discussions and Workplace Discussions. If you're in corporate management, you will likely be organizing events which needs to be done correctly to achieve the desired goal. The following contributed post is entitled, 6 Tips For Planning & Organizing A Corporate Event.
* * *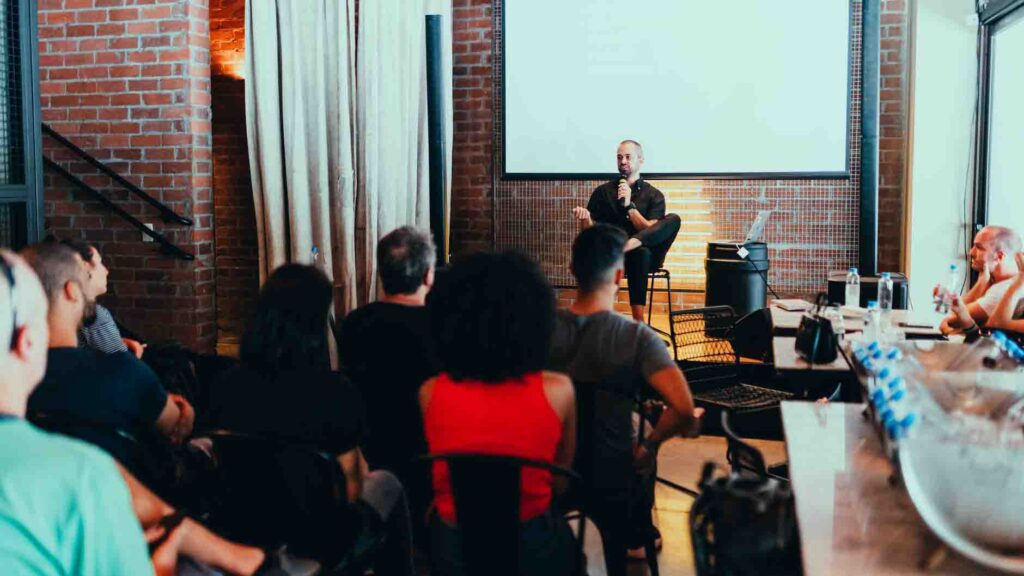 Corporate events are an excellent platform for education and networking. While they are fun to attend, they are a lot of work to plan and organize.
You must know what you're doing and have all the logistics figured out to ensure a smooth and successful outcome. The following tips will help you plan and organize your next corporate event so it goes over well and your attendees are more than satisfied with how it plays out.
1. Determine the Objectives
You must start by determining the objectives for the corporate event before you tackle the logistics. You should know what you want your attendees to get out of it and walk away with after it's done. Discuss the event objectives with your team and make sure you align these with how the event will go. Keep in mind corporate events usually have the objective to grow the business, communicate a certain message, or change behavior. Think through the point of the event and then make sure the message is consistent and clear throughout it.
2. Create A To-Do List & Timeline
Another tip for planning and organizing a corporate event is to create a to-do list and timeline. There's nothing more vital as an event planner than to be detail-oriented and organized throughout the entire process. People will be looking to you for guidance and answers and you must have them. Your to-do list and timeline will keep you on track to ensuring all the tasks are completed by a certain deadline and that you don't fall behind schedule. You'll not only want to have a timeline for planning purposes but to use once you get on-site too.
3. Put Time & Energy into the Agenda
If there's one area you should concentrate on the most, it's the agenda. You want people's time to be well spent and for them to learn and grow at your event. The last situation you want is to pull people away from their jobs and not feel content with what they learned. Make sure you secure powerful speakers who know what they're talking about and are insightful and inspiring. Consider the timing of each day and how long you want sessions to be and what evening activities you'll plan for the attendees.
4. Enlist Help from the Professionals
Although you're the event planner it doesn't mean you have to do all the work yourself. There are some tasks you should leave up to the professionals such as the look and feel of the general sessions and stage. It's all about the ambiance, entertainment, and experience and you can achieve this goal by executing the look and feel of the event properly. In this case, turn to the experts at https://questevents.com/ and learn more about how they can help you create the ultimate corporate experience for your attendees. The entry and pre-function space matter just as much as the main event and these are the types of details they can assist you with as you plan and prepare.
5. Focus on the Food
The reality is that your attendees will need to be well fed if they're going to be able to learn and concentrate at your event. Focus on the food and have good ideas and options for what you'll serve your guests. It's a point of interest for many people and you can guarantee they'll judge your event by what food was served and if it was satisfying or not. The key is to have plenty of options available for all sorts of tastes and preferences and to make sure you have enough healthy choices on the menus. When it comes to your evening events, consider if you'll be planning a nice sit-down meal or if a buffet would be better.
6. Assign Roles & Responsibilities On-Site
You're going to want to make sure you have enough help on-site at your event. You'll be busy running around and making sure the show is going as planned and can't be everywhere at once. Therefore, you'll want to have plenty of staff and assistance on-site to make sure your event is going smoothly and as planned. Assign roles and responsibilities for who will be in charge of what during the event. Be prepared for glitches or mishaps but remain calm and in control so the attendees don't notice these errors. Your goal is to keep the show running well and successfully and not panic when issues arise. Keep your composure and remember that no event is perfect and you can always make changes for next time around.