Two focuses of my blog are Financial Literacy/Money and Business/Entrepreneurship. Corporate events are important functions and must be handled with care. Mistakes must be kept at a minimum. The following contributed post is entitled, Avoid These Corporate Event Mistakes.
* * *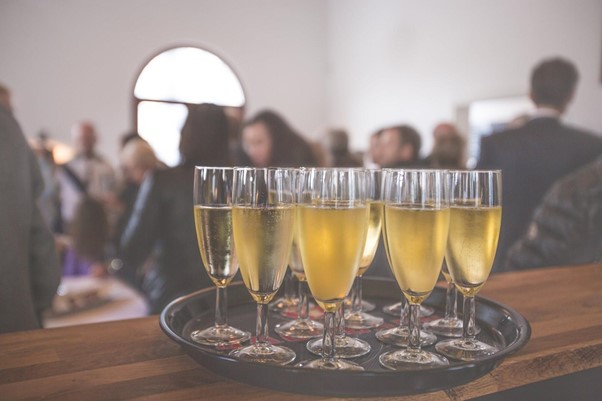 When you're planning a big corporate event to impress your clients or the boss or whoever, you want to ensure that everything goes right and you, and your company get glowing reviews.
This is harder to achieve than you might think and many people have screwed up in one way or the other. The good news is, we've put together a list of the most common mistakes corporate event planners make, in the hopes that you can avoid them and be one of the people who get it right…
Not outsourcing it to an event production company
If you have the budget to do so, but you don't hire a full service event production and design company to handle the bulk of work for you, you are wasting more of your time and effort than you need to and increasing your chances of having a mishap at the same time. These people are professionals; they know what they are doing, If you are able to do so, hand things off to them and amazing things will happen.
Not planning well in advance
The best corporate events are the ones that have had months of loving planning out into them. So, if you are asked to plan a corporate event at short notice, and you don't have to accept, hand it off to someone else, or at the very least try to negotiate more time to plan for the big day.
If you have plenty of time available to you, start planning right away. Book the venue, call the caterers, reach out to entertainment providers and get as much done as soon as you can because, if you leave it too late, things are sure to go wrong.
Not drawing up a tight budget
Most corporate events have a strict budget. If that is the case, you need to sit down and think very carefully about how much you will allot to each area of the event from venue hire to catering to goody bags, and you need to do everything you can to stick to those numbers.
It is so easy for things to get out of hand and you to spend way too much securing the perfect venue only to have no money left to serve your guests a decent meal. A tight budget will save your event, and potentially your job.
Not keeping your guests happy
From being there to greet them with a smile to ensuring their champagne glass is always topped up and that the conversation is flowing. If you don't take the time to look after your guests and be the gregarious host, there is a good chance that the event will fall flat and that is the last thing you want to happen. So, whatever else you do, keep the guests happy.
If you can avoid these corporate event planning mistakes, you can ensure that your event is a total triumph from start to finish and that your place in the company is secured for the foreseeable future.