Two of the focuses of my blog are Career Discussions and Health/Wellness. Regardless of which career you are in, stress can be detrimental to anyone's health. In some instances it's the career that's causing one stress. The following contributed post is entitled, Are You Struggling With Stress At Work? Here's What To Do.
* * *
You might find that you are experiencing stress in the workplace. Job satisfaction is at a low point right now so this isn't particularly uncommon. The main thing is that you act on it and make the right changes and there are numerous steps that you can take here. Remember, if you do nothing then stress will begin to impact various aspects of your health. It can hurt you mentally and physically. So, what steps should you take?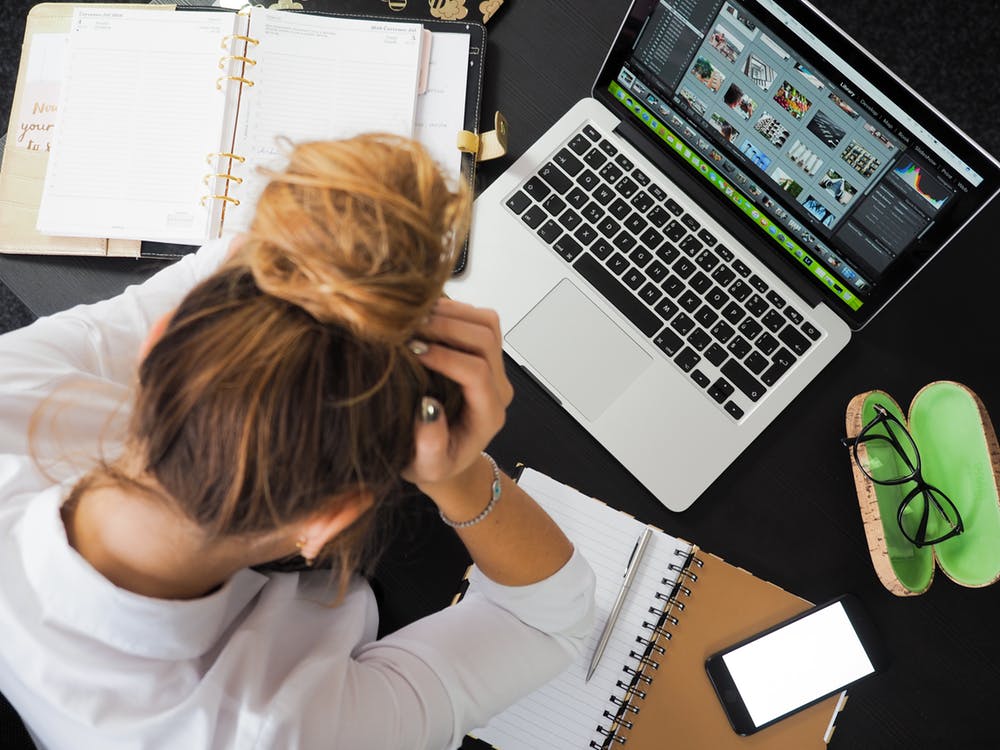 Speak To Your Employer
If you are feeling stressed at work, then it might be worth speaking to your employer or your boss. Remember, they do have a level of responsibility here. Part of their role in ensuring that they are supporting you both mentally and physically. Of course, if you are struggling with the workload or you feel like you are under too much pressure, you should speak up. Many will avoid doing this because they are often worried that it will put their job at risk. However, ideally, your employer should provide you with a solution that will help you cope with your role more effectively while maintaining your position.
Find A Different Position
Of course, it is possible that what you need to do here is find a different position or even explore a new industry. This could be the case if you are struggling constantly and you feel as though your current position is no longer the right choice for you. It can be difficult and even frightening to start again in your career, but sometimes it can be worth taking this step. At the very least, you might want to consider working for a different company. This could be worth doing if you find that you get no support from your employer when you bring this issue forward.
Seek Professional Support
If you are struggling with your mental health, then you might also want to seek professional support. The benefit of doing this is that you will be able to get to the root of the issue. It's possible that you don't fully understand why you feel stressed. If that's the case then a telehealth service can help here. You can work with an expert to dig deep into what you are feeling and how it is impacting you.
Try Exercise
It's a simple option but you might find that exercise does benefit you if you are feeling stressed and overwhelmed at work. The reason for this is that exercise provides you with a way to work off the tension and get better. It offers a possibility of how you can relax through the day because you will be working on yourself. It is possible to workout in your office with certain exercises or simply go for a run in your lunch break. Either of these options could be highly beneficial to you in the long run.
We hope this helps you understand some of the best ways to tackle stress in the workplace and ensure that you do improve your physical and mental wellbeing at the same time.