Two focuses of my of my blog are Current Events and Financial Literacy/Money. There are so many layers to the Coronavirus/Covid-19 Crisis/Pandemic. In addition the human health issues, there have also been financial after effects in the area of jobs. Something that's not being discussed in all circles is the effect of the pandemic on the finances of women. The following guest post is entitled, 4 Important reasons why women are more affected financially due to the COVID – 19 outbreak.
* * *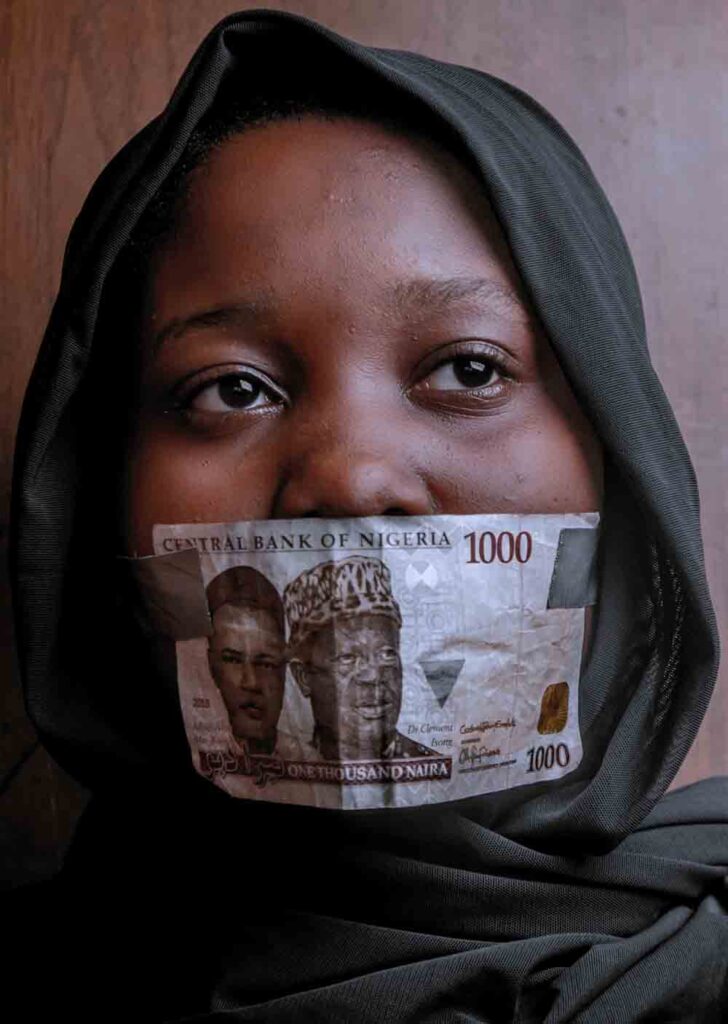 The coronavirus outbreak has devastated the entire world economy and it has almost reached the middle of this year. But still, humankind is eagerly waiting for a cure to stop this pandemic. Till now, approx 2,941,218 active cases were found worldwide, and nearly 357,979 deaths were reported due to this pandemic. Doctors and healthcare providers are working day and night to provide good medical treatment to the infected people. Medical researchers and scientists are working hard to find an antidote to this virus infection. Unfortunately, we still need more time to get the results.
According to CNN, the COVID-19 pandemic has heavily affected health care associates worldwide more than common people. Most of those associates are young and among them 70% are women. Institute For Fiscal Studies (IFS) director Paul Johnson informed the BBC Today programme – "There are those young people who are in those jobs at the moment or were in those jobs before COVID[-19] hit, and if they're not able to get back into work then there may be longer-term consequences for them. We know that periods of unemployment when you're young can have long-term effects. Traditionally you're going to be looking to start work in September, [but] now couldn't be a worse moment to be doing it."
In China's Hubei Province, about 90% of healthcare associates are women. In the U.S., that number is around 78%.
So, practically women are more exposed to the COVID – 19 virus than men. As a result, women are experiencing the impact of the pandemic more than men, on physical and mental grounds.
According to a report given by PayScale, financially women have faced the biggest hit from the COVID – 19 outbreaks within the last 6 months. Another report revealed by the Organization for Economic Cooperation And Development, new jobs are being created mostly considering the men, not women during this difficult economic situation. This might be a reason why women are financially getting down day by day. During the lockdown, it is also becoming difficult to find another income source.
In the UK, nearly 70% of the two million single parents are currently employed, but 3 out of 10 single parents working are living in poverty. Unfortunately, approx 90% of single parents are women.
These aren't the only reasons women are experiencing hardship due to COVID – 19 pandemic. Check out the below-mentioned causes that should get your attention.
4 Important reasons why women are more affected financially due to the COVID – 19 outbreak
1. Women play a key role in family caregiving
After reviewing the above-given data, it is clear that women are the prime workers who saved time apart from their work, to provide care to their families. Due to the lockdown, most of the schools and workplaces are closed now. So, kids, elders, and other family members are at home 24-7. Due to this reason, most of the female workers have to be at home and away from work. They are attending family members who are ill or can't take care of themselves.
When these female workers return to their work or try to rejoin, they're being offered 7% less salary compared to male employees, who are working in the same designation. PayScale's director of research, Sudarshan Sampath, verified this situation in PayScale's 2020 State of the Gender Pay Gap report this way – "The coronavirus pandemic has exposed these cultural faults with our economic system. There is a strong likelihood they will not get rehired or they'll come back on reduced terms."
2. Unpaid sick leave creates a financial hardship
During the coronavirus outbreak, nearly 67% of private sector employees, and only 30% of low-wage workers who earn $10.80 or less/hour, may get the benefit of paid sick leave. Apart from that, only less than 50% of part-time workers may get the option of taking sick leave.
According to the report given by OECD.ORG – "In some countries, sick-leave compensation only covers a small fraction of the previous wage and / or is shorter than the recommended period of self-isolation for people with COVID‑19 symptoms. For instance, Korea and the United States have no generally applicable statutory obligations for employers to continue wage payments in case of illness and also do not provide for statutory public sickness benefits (OECD, 2018[1]). Comprehensive spending data on employer-provided sick pay is not available for the United States, but a quarter of U.S. workers do not have access to paid sick leave at all (rising to one half for low-wage workers), and two thirds of workers who do accrue less than 10 days of paid sick leave per year (Bureau of Labor Statistics, 2019[2]). With the "Families First CoronaVirus Response Act", the United States introduced two weeks of paid sick leave for workers impacted by the COVID‑19 virus, which will initially be paid by employers but be fully reimbursed by the federal government."
Fortunately, from the very beginning of the COVID -19 outbreak, international organizations such as Facebook, Microsoft, and Salesforce, utilizing few problem solving tips for business and employees, agreed to provide help to their workers. The companies allowed their workers to get increased benefits during sick leave.
The American government has also worked hard on a bill that would help employees to get paid leave benefits. President Trump signed the Families First Coronavirus Response Act. The bill is focused on providing paid leave to employees who did not have it and extending paid leave for employees having only a few days. The benefits are applicable to the employees stuck at home due to the pandemic.
"The new law grants two weeks of paid sick leave at 100 percent of the person's normal salary, up to $511 per day. It would also provide up to 12 weeks of paid family and medical leave at 67 percent of the person's normal pay, up to $200 per day."
*Data courtesy – the washington post
But there is a catch! According to the emergency legislation, only 20% of employees can avail paid leave benefits. Apart from that, small and midsize companies may provide these benefits for employees impacted by the coronavirus. Companies having 500 or more workers aren't allowed to provide such benefits to their employees.
As per a calculation by the Center for American Progress, approximately 19.3 million U.S. employees (about 12% of 159 million workers) may face financial hardship without getting paid during sick leave.
3. The wage gap and job loss trigger monetary problems
62% of minimum-wage and lower-wage workers are female. These workers may experience a greater risk of job loss when businesses such as restaurants, departmental stores, hotels, and airports are shutting themselves down and firing their employees.
Even if women perform well in their designation, and maintain regularity, they may lose their jobs due to the business shutdown. Though women are less paid compared to the men, working in a similar job profile and designation, the effect will be quite harmful. This is also a reason that women are experiencing too much stress, and unfortunately, they don't know how to remove that stress at work.
Women are affected more financially as a disproportionate number of women work in industries that are severely affected by the lockdown. These may include retail, leisure, and hospitality sectors. 17% of female employees are working in lockdown sectors, whereas mem workers are merely 13%.
In the country, 1.4 million citizens lost their jobs in March., with a 0.9% increase in female unemployment and a 0.7% increase for men.
If you analyze the controlled pay gap, the difference in payment will be seen clearly between men and women, having a similar job profile. Women earn 98 cents per $1 earned by men. According to PayScale, women are now getting 81 cents for every $1 earned by men (the ratio of median earnings).
During this outbreak, the wage gap is getting bigger than before. Female elementary school teachers earn 92 cents per $1, and women doctors earn 94 cents per $1, compared to men doctors. Female registered nurses earn 98 cents as usual. Unfortunately, black women earn 62 cents on the dollar and Hispanic women 54 cents for the same designation.
With such low income, women employees often experience difficult financial problems, such as unpaid credit card debts, medical bills, utility bills, kids' education costs, housing costs, etc. As low-income earners, women may opt for help from non-profit credit counseling agencies and seek options to become debt free again.
Fortunately, the discrimination between genders and the wage gap has been gradually changing in a positive direction. As per PayScale's survey – In 2018, women employees earned 78 cents per $1 earned by men. In 2019 the amount becomes 79 cents (+1), and in 2020, 81 cents (+3).
4. Unpaid caregivers are mostly women
Women around the world provide most of the unpaid caregiving work. As per the International Labour Organization (ILO), women employees normally render 76.2% of total hours of unpaid caregiving work, and it is more thrice as much as men employees.
Women employees are experiencing a shortage of paid caregiver policies. Currently, only 16% of private-industry female employees are allowed to receive paid caregiver leaves. Due to this reason, women taking too much sick leave for family members may trigger monetary problems in their lives.
● Approximately 43.5 million caregivers have provided unpaid care to an adult or child in the last 12 months. [National Alliance for Caregiving and AARP. (2015). Caregiving in the U.S.]
● About 34.2 million Americans have provided unpaid care to an adult age 50 or older in the last 12 months. [National Alliance for Caregiving and AARP. (2015). Caregiving in the U.S.]
● 65% of care recipients are female, with an average age of 69.4. The younger the care recipient, the more likely the recipient is to be male. 45% of recipients aged 18-45 are male, while 33% of recipients aged 50 or higher are male. [National Alliance for Caregiving and AARP. (2015). Caregiving in the U.S.]
● Upwards of 75% of all caregivers are female, and may spend as much as 50% more time providing care than males. [Institute on Aging. (2016). Read How IOA Views Aging in America.]
Data courtesy – caregiver.org
As health care services are getting unavailable day by day due to the increased number of infected patients, many COVID-19 positive cases need to be treated at home by women caregivers. This may also increase the possibility of becoming infected during such an awful time.
Endnote
So, these are the 4 prime reasons why women are getting the hit more than men. Women share a large chunk of employment in various industries such as healthcare, restaurants, social assistance jobs, preschool, kindergarten teaching, flights, etc. Due to the outbreak, most of these industries are shutting down their business. Due to this situation, women all over the world are experiencing huge financial difficulties to maintain their lives.
Author Bio- Patricia Sanders is a financial content writer. She is a regular contributor to debtconsolidationcare.com . Her passion for helping people who are stuck in financial problems has earned her recognition and honor in the industry. Besides writing, she loves to travel and read various books. To get in touch with her (or if you have any questions regarding this article) email her at sanderspatricia29@gmail.com.