Three focuses of my blog are General Education, STEM and Technology. A significant number of careers of the future will involve science and technology. That said money cannot be the only driver and a love for these disciplines should be sparked and cultivated early. The following contributed post is entitled, 5 Ways To Get Your Kids Into Science.
* * *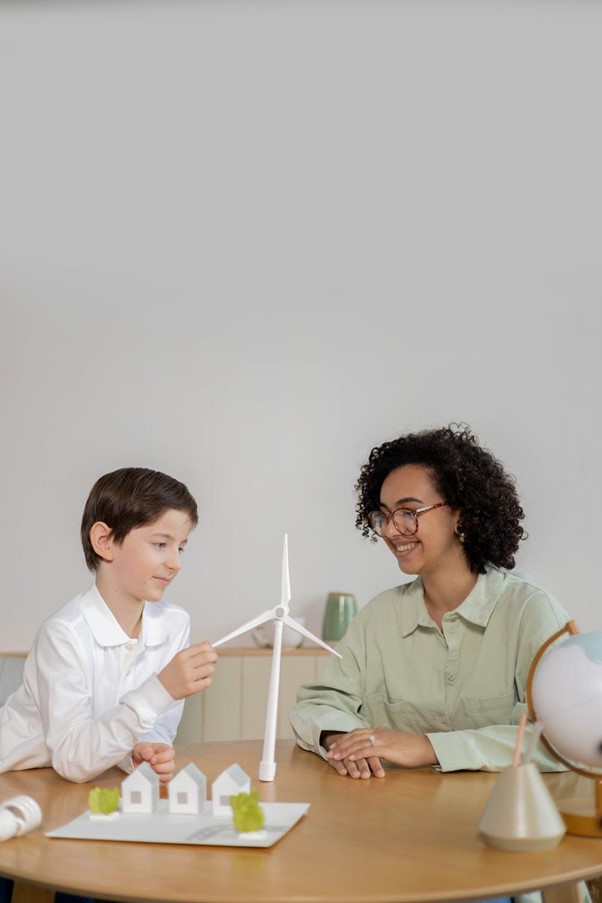 Science can be an exciting and rewarding subject for children to explore, as it offers a window into the world around them and encourages critical thinking, problem-solving, and creativity. However, some children may not immediately gravitate toward science or may view it as too complex. As parents, it's our responsibility to inspire and foster a love for science in our kids. Here are six ways to get your kids excited about science and help them develop a lifelong passion for learning.
1. Encourage Curiosity and Ask Questions
Curiosity is the foundation of scientific exploration. Encourage your children to ask questions and express their curiosity about the world around them. Start by asking open-ended questions like "Why do you think the sky is blue?" or "How does a plant grow?" These questions can stimulate your child's imagination and encourage them to think critically.
When your child asks a question, resist the urge to provide an immediate answer. Instead, work together to investigate and discover the answer, fostering a sense of accomplishment and a deeper understanding of the subject matter.
2. Conduct Hands-On Experiments at Home
Nothing sparks a child's interest in science more than hands-on experiments. Simple, age-appropriate experiments can be conducted using everyday household items, such as making a homemade volcano, growing crystals, or creating a simple circuit.
When conducting experiments, explain the scientific concepts behind each activity, and encourage your child to make observations and predictions. These experiments not only provide a fun learning experience but also help your child develop essential scientific skills like observation, hypothesis formation, and data analysis.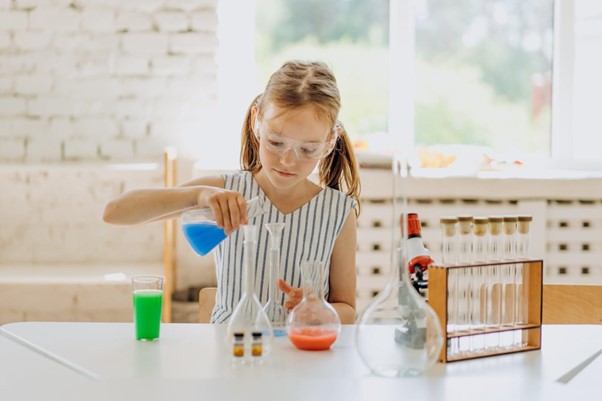 3. Introduce Science Through Play
Toys and games can be a fantastic way to introduce scientific concepts to your child in a fun and engaging manner. Look for age-appropriate toys that encourage problem-solving, critical thinking, and creativity, such as building sets, chemistry kits, or robot-building kits.
Incorporate these toys into your child's playtime, allowing them to explore and learn at their own pace. As your child becomes more comfortable with these scientific concepts, gradually introduce more advanced toys and activities to challenge and engage them further.
4. Read Science Books and Watch Educational Programs
A great way to inspire a love for science is by exposing your child to a wide range of age-appropriate books, documentaries, and educational programs – something you can find more info about here. Choose material that covers a variety of scientific topics, from biology and chemistry to astronomy and physics.
As you read or watch together, discuss the content and encourage your child to ask questions and express their thoughts. This shared experience can help deepen your child's understanding of scientific concepts and foster a love for learning.
5. Visit Science Museums and Nature Centers
Visiting science museums, nature centers, and other educational institutions can provide your child with interactive and immersive experiences that bring scientific concepts to life. These venues often offer hands-on exhibits, workshops, and demonstrations that can captivate and inspire young minds.
Make the most of these outings by engaging in discussions, asking questions, and encouraging your child to participate in activities. Frequent visits to these institutions can help reinforce scientific concepts and ignite your child's passion for science.
As you can fostering a love for science in your child is a rewarding and enriching experience. It can also set them up for the future, so what are you waiting for?