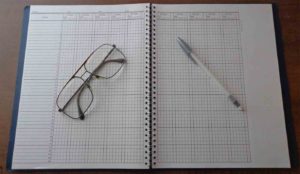 The first principle of my blog is Creating Ecosystems of Success, and a key focus is Education. Dad was a critical piece of my journey towards my earning my STEM degree and starting my career. I originally published this piece in the Examiner back in 2012, shortly after he retired from education. I lived with him for almost three years prior to starting my federal science career, and learned some things about his career in education simply through watching, observing and talking to him.
Dad taught in one of the 'lower' two districts in New York State's "Capital Region", and this account captures what it's like for some teachers who work in 'lower income' communities. While Dad agreed to let me publish this piece, there was some deliberation over its content as he wanted to be truthful while not offending anyone. This piece raises several key questions. Do parents have a role in their child's education? Is it the school's job to do everything? Lastly, what are the ramifications for kids getting passed through the system without doing the work, and what ultimately happens to them?
* * *
Dad retired from education after 20 years of teaching Life Science in junior high in one of New York State's eastern central school districts. When asked about being an educator and the daily issues he faced, he focused mainly on the attitudes and preparedness of his students and their parents. He also focused on an administration that highly emphasized passing its students, probably due to outside pressure which eventually trickled down the to its faculty. The issues he discussed were not unique to his district, and were common in lower income communities across the nation.
"One of the hardest parts of the job was getting the students to believe that I knew what I was talking about," he said. The adolescent years are known to be the start of a rebellious period in the lives of young people. It's not only challenging for parents, but also for educators. He further added, "Many of my students came to school hungry and without having breakfast. It's hard to learn that way!"
Dad spent a lot of time discussing parenting saying, "Somewhere there was a disconnection between the parents and what the students should've been doing at home, particularly their homework. The parents should've been helping to reinforce our program at home. If we could've just gotten the parents on board, things would've gone more smoothly."
"Parents aren't what they used to be. They seem to act as though they can just make babies and it's the school's job to raise them," he lamented about parents who weren't proactive and vigilant about their children's education.
"When I came home, I frequently saw my father reading," he continued. "In some families, kids come home and see Mom and Dad watching TV and not reading, and will do the same thing. For African American and Latino kids, reading is very, very important," he said passionately.
Whether it's a low income district or a high income district as described in the writings of Dr. Ralph G. Perrino of the former Northern Virginia Tutoring Service, strong parental involvement seems to be a key ingredient in the success of students.
When he visited the University of Michigan when I was in graduate school, the famous (and now maligned) neurosurgeon Dr. Benjamin Carson, originally from inner-city Detroit, openly acknowledged that he wasn't a strong student early on in his life. He further acknowledges that it was his mother's insistence that he read and continually expand his mind that set the stage for his successes.
Dad finally voiced his frustrations with the school system itself saying, "In many districts there is a lot of pressure on teachers to pass students who may not be measuring up to the teacher's expectations and what's outlined in the curriculum." In short, whether intended or not, the expectations for his students were being lowered. He further encountered quite a few students and parents who expected passing grades without the work being done.
"The school district was phasing out effort, good behavior, homework, and classroom participation. My students' grades were eventually based mostly on tests and quizzes," he said. He closed by saying (with conviction), "The problem is that when these students go out into the real world, they'll be in trouble in job settings."
* * *
I want to close by acknowledging all the educators who go to work every day preparing our future generations. It's a very important and sometimes underappreciated career/job. I'll always remember seeing Dad go away to school every day, grading papers on the weekends, and enjoying his summer vacations. His experiences weren't unique, and they applied to many schools in other cities across the country.
Thank you for taking the time to read this blog post. If you enjoyed this story, you might also enjoy:
• The story of how I earned my STEM degree as a minority
• Challenging misconceptions and stereotypes in academic achievement
• The benefits and challenges of using articulate speech
• Challenging misconceptions and stereotypes in class, household income, wealth and privilege
• Who will benefit from Apple's $350 billion investment?
• Father's Day 2018: Dad's doctor and his lawyer, and a discussion on careers
• Father's Day 2017: Reflections on some of Dad's money and life lessons
The Big Words LLC Newsletter
For the next phase of my writing journey, I'm starting a monthly newsletter for my writing and video content creation company, the Big Words LLC. In it, I plan to share inspirational words, pieces from this blog and my first blog, and select videos from my four YouTube channels. Finally, I will share updates for my book project The Engineers: A Western New York Basketball Story. Your personal information and privacy will be protected. Click this link and register using the sign-up button at the bottom of the announcement. If there is some issue signing up using the link provided, you can also email me at bwllcnl@gmail.com . Best Regards.