Two of the focuses of my blog are Financial Literacy and Money. From experience, losing control of debt or misusing it can adversely affect your financial and even personal health. It's thus important not to get involved with it in the first place, or to get rid of it as quickly as possible if you have. The following contributed post is thus titled; Managing Your Debt More Effectively.
* * *
If you have a great deal of debt, it is no doubt affecting your life in a number of ways. Anyone who has ever experienced being in debt will testify to the fact that it can be incredibly worrying and damaging, an it's one of those situations that you wouldn't wish on even your worst enemy. However, the truth is that even the worst debt in the world can be improved by being managed more effectively, and that effective management begins with a proper understanding of debt, how it works, and what you can do to try and improve or fix it. In this post, we will take a look at some of the things you can do to manage your debt much more effectively and fully in the future.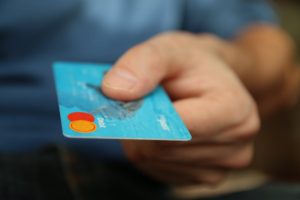 Understand Your Options
Something that can really help with the psychological part of debt is understanding what options you have, so that you are much less likely to feel as though all is lost. As it turns out, this is something which you will be able to do pretty easily, and it will mean that you will immediately feel a lot better about your debt in the process too. One of the options always available is consolidation, which can be a hugely helpful way of lumping all your debt into one. This then gets the other creditors off your back, and ensures you can start paying it all back in manageable portions. Sometimes a company will also allow you to call debt forgiveness, which can be the best option if you are able to get it. And other times, there is the bankruptcy route, which can help you to get back on track.
Take It Slow
Once you know what the route is that you are likely to take, you need to start taking it – but somewhat slowly. If you rush into anything, it is likely that you will only cause yourself further and further stress, so it's something that you definitely want to avoid doing if you can help it. By taking it slow, you make it that much easier to keep on to of things and not let yourself get too stressed, and it means that you will be in a much better position at the end of it too. Remember this important advice if you are wondering what you can do to make it all seem a little easier, as this ensure that psychological side of it is considerably less stressful and worrisome.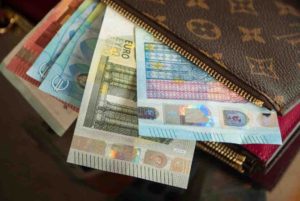 Get Help
Sometimes all it takes is to have a little help from those around you, so this is an option which you should absolutely consider too. You need to make sure that you are aware of what options you have in terms of who can help you, as knowing that is central to being able to get to a better financial position faster. Bear that in mind, and it will make a huge difference in the long run.