Two focuses of my blog are Financial Literacy/Money. One of the keys to winning with money is protecting your financial future. To do so, you must take several methodical and timely steps. The following contributed post is entitled, Protecting Your Financial Future – Debts, Habits and More.
* * *
We know that taking care of our health and wellness is one of the most important things we can do to live a long and happy life. But alongside taking care of ourselves and our families with nutritious food and an active lifestyle, we need to take care of our finances.
Our finances have highs and lows throughout our lives, and sometimes it can get a bit worrisome.
Tackling your wayward finances and taking control of your financial future might feel and sometimes look scary – but with these few tips, there are plenty of ways that you can kick your finances into touch.
One of the most important things to think about when you go through your finances is that not everyone has the same amount of cash. So, you can choose the ones that will make an impact on you and those that make sense to your own financials.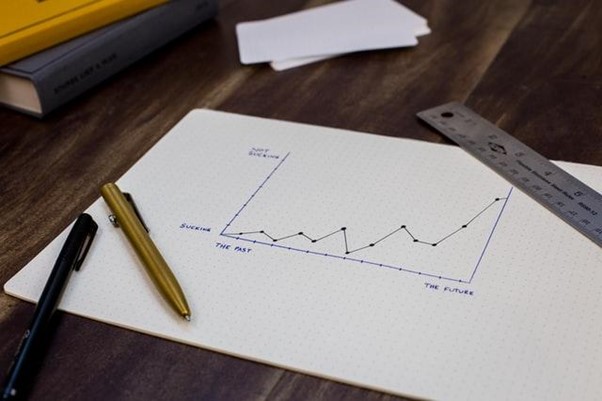 Photo by Isaac Smith on Unsplash
The basics
The basics of your cash will give you the information you need to make positive changes. IT is a good idea to create a spreadsheet or something where you can make notes.
Income
Where is your money coming from? Look at your income, passive income, benefits, and any other income that you get.
Make a note of all the individual places and amounts, then a total. Go back over a few months of your income records so that you can work out an average.
Outgoing
Most of us spend more money than we need to, or that we ever recognize. Look at all of the subscriptions you have. Do you get takeout a little more often than you should? Where do you spend money that you could trim?
Make a note of all of the outgoings you have. Just like the income, it is essential to get a more comprehensive overview – so go through 6 months of spending.
Create a calendar
Often the missing part of the process is knowing when things are going in and when things are coming out. Many of us let our automatic payments come and go without paying attention to anything more than the total. You can ask to move some payment dates around that allow you to have an easier cash flow.
Reworking your current attitude

No matter how you want to tackle your finances now, you could probably benefit from some reframing. Since you have a good overview of your finances now, it is time to align your outgoing and your income.
Budget/cash flow
If you notice that things get a bit tight by the third week of the month, or you end up in overdraft and using credit cards – it's time to check the cash flow. Your cash flow is the timing of when money is coming in and when it is going out.
Date changes
If all of your bills go out and leave you struggling in the second week of the month, it is a good idea to talk to all of the companies and see if you can spread them across the month instead. Align the income and outgoing dates to never leave too far out of pocket.
Month on Month
As you start to make these changes, you need to keep track of how things are going. It will take several months or more to compare and look for a positive difference.
Emergency funds
Many people don't have an emergency fund because most people use almost precisely what they have in terms of income on expenses. Build significant emergency funds with small, consistent changes.
Why do you need an emergency fund?
When broken washing machines, car breakdowns, and other big things happen, it is easy to turn to hire purchase and short-term loans to replace and repair what you need. But most of the time, this will cause further financial issues at a later date.
Emergency savings are a little nest egg that can help you to avoid needing to take out loans. One of the easiest ways to do this is to opt for an automated savings program.
With automated savings, an algorithm will automatically calculate how much you can save and put it aside for you—taking the work out of saving and overtime building an emergency fund.
Here are some apps that make saving automatic and easy:
● Acorns
● Digit
● Empower Finance
● Chime
● Keep The Change
● Mint
● Qapital
Make sure that you read the T&Cs to find an automatic savings app that works for you.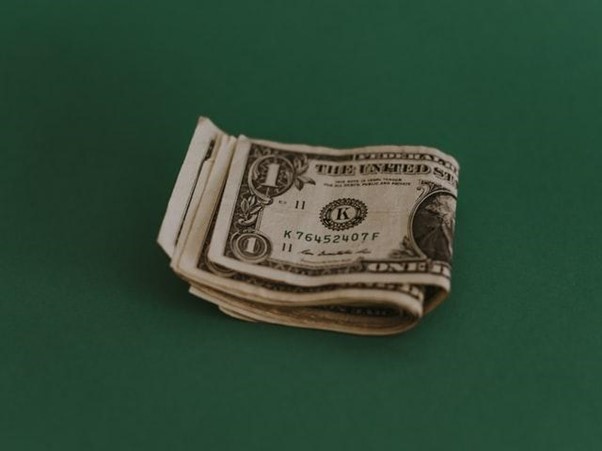 Photo by Annie Spratt on Unsplash
Set rules
What should and what shouldn't constitute an emergency when it comes to spending the fund? These guidelines can help stop you from dipping into the fund when you 'want' something, not 'need' something.
And, every time that you need to use some of it make sure that you keep saving and adding to it afterward.
Bonus cash
Any time you have extra, split it between your savings and your regular account. Getting into the habit of seeing extra cash as a nest egg rather than fun cash can make it easier to enjoy saving.
Debts and insurance
There are two things that, no matter what, need to be paid. Debts need to be paid down, and insurance needs to be paid up. Debts are often scary because they stack up quickly – often come with high repayments, and after a default or two, you might end up in a lot of trouble.
Insurance
You need to have insurance that covers everything, from your home and content to family and auto. Your insurance is much like your emergency funds, it might seem like an expense, but it is one worth the time. Find a full-service insurance agency, so you get everything you want.
Debts
Often when people have debts rather than look at the total amount owed, it can be easier to hide and just pay small regular results. Look at where you owe money across the board, and make a note of the totals. Look at what you are paying off, how much of it is interest, and how much is paying down the initial debt. Often monthly payments are made up of more interest than paying it down.
Once you have your total, look at how much you are paying against the total, and then you will know how long it will take to pay off.
There are a lot of different debt reduction strategies that you can use, so it is important you find one that works for you and that is realistic. The snowball method is the one that most people have success with.
You can also get in contact with all of your creditors and renegotiate your payment terms. In many cases, they will be happy to reduce your monthly payments if you need to. It is also important to look at the options you have for paying off student loans.
Money Habits
Creating good money habits isn't something that just happens. Unless your parents or guardians teach you good money habits – they can be hard to learn. Making a few financial mistakes is something that happens to many people, but it doesn't have to be the whole story.
Create some healthy money habits that help you keep building on your success.
Credit
Before you apply for anything, ask yourself do you need the credit, or could you wait? Having a few small lines of credit (that are kept in good standing) can help you keep a good credit score.
Credit report
Your credit report will tell you your score, and it will also tell you where you can make some improvements. If there are any mistakes on it, you can have those rectified and clean up your score. Some credit score companies can also highlight how you can improve your score.
Ahead of trouble
If you run into trouble, like you need to have some time off work or your work situation changes, then it is in your best interest to get in touch directly with your creditors to freeze the payments. Missing a bill will give you double or more to pay and with fines and charges on top.
The call might feel overwhelming, but once it is done, you will feel better in the end.
Short vs. Long
Short-term loans and payday loans are designed to keep people in a spiral of taking and paying loans. Long-term loans are much nicer in terms of APR%, but they also tie you into long repayments.
Try where possible to avoid short-term loans and anything payday when you are trying to get your debt and money management under control.
Part of building good money habits is learning how to make your money go further. Making your money go further can help with your saving goals, increase your proactive approach, and more. Here are some extra tips for you: Tips To Make Your Money Go Further.
Once you have the basics and face your finances head-on, you might be surprised just how comfortable you get with your cash and just how quickly you see positive results.