Two of the key focuses of my blog are Financial Literacy and Money, and Business and Entrepreneurship. A major key creating a successful business is hiring knowledgeable and talented professionals in key areas. This contributed post is thus entitled; Experts On Your Side: Three Business Pros You Can't Live Without.
* * *
It's tempting and potentially even inviting, isn't it? The idea that you could run your company without any outside help. But it's also dangerous. Without expert attention, your business could quickly run into issues that you may not be equipped to handle. An example of this would a problem with tax.
When you're running your business, you probably think very little about the amount you pay in tax, until that dreaded time of year. At that point, you handle your books as quickly and accurately as you possibly can and more or less hope for the best. Sound familiar? But what happens if a few months later or potentially even a few years, you get a letter from the IRS. There's something wrong with your records, and they are eager to complete an investigation. Now, you're in trouble, and if they find a serious issue, you could be hit with a massive fine.
This could have been avoided if you hired an accountant to handle your taxes. Remember, a chartered accountant is an expert so they won't make any mistakes with your taxes. More importantly, they'll know how to save you a lot of money, without needing to enter any legally grey areas.
That's not the only way an accountant could help you out either. But let's move on and explore two other pros that your business really does need.
The IT Expert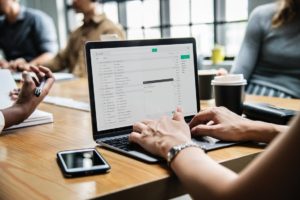 You do want to make sure that you have an IT professional to handle the computer and technical side of your company. Why is this? A lot of people think that IT pros are there to handle issues when they develop, but this isn't true. If you use the right service or an IT consulting company for your business, you'll find you never actually need to handle a disaster. That's because they'll focus on preventing them in your business before they could possibly arise. While they can't predict the future, IT experts can spot when issues are about to develop and get to work on a quick fix.
The Legal Pro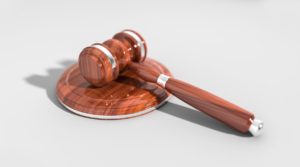 You probably think that you'll never fall on the wrong side of the law with your company. But we've already given you an example of how this can happen, purely by accident. It's certainly not the only legal problem you could run into with your business either. You might have dealings with companies in Europe, and if so, it will be impossible to escape the ramifications of the GDPR. Data regulations are actually nothing new though and no matter where you are in the world, you will need to remain compliant with them for your business to stay on the right side of the law.
That's where a legal pro can help. They can make sure that you are up to date with the latest changes and regulations. They can also help you adapt to ensure that there are no legal issues in your business model. Data protection is just one area where a legal pro can help. There's also employee management, hiring practices and business to business contracts.
As you can see then, these experts can be all you need to prevent massive disasters in your business model.