The first principal of my blog is Creating Ecosystems of Success, and two of my key focuses are Science, Technology, Engineering and Mathematics (STEM), and Health and Wellness. The brain and or the mind is arguably the most critical organ in our bodies. Mastery of the mind is key in the maintenance of proper mental health, and excelling at any task whether it's in the realm of: academics, athletics, or business. The following guest post discusses this and is entitled; Understanding The Man-Machine-Theory Of Mind Explained.
* * *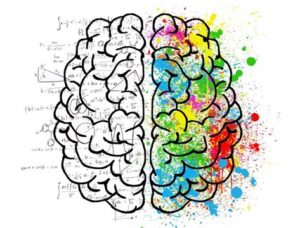 Image Source: No attribution required
What is the mind?
As most of your 100 billion neurons flash intermittently in search of an answer, you realize that in the very process of thinking you are turning to your mind for the solution. While the fact that we are blessed with the incredible ability to think and reason is incredulous enough, what is even more startling is that the mind is capable of much more than simple retrieval of information. Wealth Creation Mastermind's guide to the kybalion explains a few interesting theories about how the mind works.
A lot of people associate the mind to be a singular and simple concept. When you don't know something, you turn your mind "on" and the answer "appears". Because of our conditioning, a lot of us are stuck in this vicious cycle of assigning simple tasks to our mind and not leveraging its true power.
The Mind Explained
The mind is known as the seat of human consciousness. However, the true answer of what the mind is eludes us as we are discovering profound things about it every day. The mind is the most powerful multi-tool you will ever own. It is like a cosmic Swiss knife which has several tools, some of which can even transform your reality and reshape your life.
Most of us have been conditioned from a very young age to be "realistic" about goals – a strongly inculcated belief system of what we can and cannot do. This leads individuals down the path of inaccurate conclusions of who they are and what they are actually capable of in real life. This path typically leads you to wasted potential and regret.
The most successful people you see around you are those of them who took the first critical step towards their journey – they started to believe that they could. This process of mental transmutation, materializing your own reality, is a very real phenomenon and you can use it to make it work for you as well.
Balancing The Mental Ecosystem
The mind is a complex ecosystem that is powerful and resilient, but with a catch – you are the fulcrum that it rests on. What you think and feel about yourself has an impact on what you become. This is because thoughts are self-perpetuating cycles and they manifest itself in ways that are hard to imagine. If you think that you're failing your way through life, then that is what you'll end up becoming.
One way out of this is to make a list of all the things that you feel are positive achievements that you've been able to garner. Read this list out to yourself (aloud if you're alone) when you're feeling down. Something as simple as this can build confidence and redirect your mental thought flow to a more positive place.
Rework Your Self-Belief System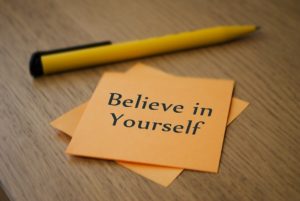 Image Source: No attribution required
Self-belief is a powerful tool that you can use to tide you over the worst of times. When this falters, you will find that you are left listless and floundering even when it comes to day to day activities. A lot of us are more talented than we can imagine but if this talent needs to surface, you need a healthy self-belief system.
Search for things that reinforce your self-belief. Don't hang around with people who mock you for your goals. All that doubts and sarcastic company do are hold you back from your true potential. Don't be the person who calls it luck when things go your way – believe that you deserve it and work towards getting more opportunities.
Draw Positive Conclusions
People tend to give themselves a hard time – they come to negative conclusions when things don't go their way. When people are too critical of themselves, they tend toward negative labeling which is again a self-fulfilling condition. You're setting yourself up for the very goal that your label indicates. Thankfully, you can unlearn all these negative habits and change your perception for the better.
Know that sometimes you are more wrong about you than a lot of other people. It helps to talk to people to understand what they feel about you. Challenge negative views of yourself by stepping out of your comfort zone and meeting challenges head-on. The most important thing you can do is try, the results will eventually work themselves out.
Summing it up
These are just a few things that you can try to unlearn the mental hurdles that have been preventing you from achieving the success you deserve. Hone your mind to accept failures as lessons and keep striving to better yourself.
Having a positive outlook does not magically transform everything around you in a flash. What it does is to encourage you towards optimistic thoughts which can lead to productive behavior. Given time, you will notice that a lot of things about you have changed… and for the better!