Two of the key focuses of my blog are Business and Entrepreneurship and Technology. As we move forward, understanding new technologies will be critical to conducting business. This will involve understanding new applications for the internet and how devices can become smarter and more connected. The following contributed post is thus entitled, Why Is The IoT Important To Your Business?
* * *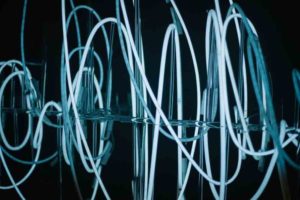 Along with entering the digital era, a lot of people are starting to feel like the world has entered an age of abbreviations. When you work in business, it's especially hard to escape this reality, with practically every buzzword and phrase being shortened in an effort to make it easier to digest, and you don't know your system on chip from your circuit board. Of course, though, this doesn't always work. As a great example of this, there has been a lot of confusion around the field of IoT in recent years, with a lot of businesses having no idea what this side of technology actually is. To help you out with this, while also showing you the importance of IoT to your business, this post will be showing you what it means.
What is IoT?
When broken down into the words which its letters stand for, the Internet of Things sounds like something from a sci-fi universe aimed at children. In reality, though, this area of technology is becoming one of the biggest around, with areas like automation, manufacturing, and computer networking all heavily relying on it to keep working. This phrase simply refers to networks of devices which go further than computers being connected to one another. In the future, it's not inconceivable that every piece of electronics in a building will be working together, but this will rely on developing in the IoT field to be able to advance.
What is IoT Used for?
Currently, this side of technology is in relatively early stages of existence. Up until recently, a lot of businesses have worked hard to keep their devices from being too well connected to each other, helping to prevent issues like cybercrime. As time has gone on, though, the value in having things like lights, machinery, and even basic office logistics being handled by connected devices is becoming more apparent. Companies like Cisco are working very hard to make this sort of technology work, with research into areas like intuitive networking being a priority for their vast teams.
Getting Started with IoT
As with many emerging tech trends, it can be hard to know where a field like the IoT will go over the next few years. If you're running a business which could benefit from this sort of infrastructure, though, it will be worth taking the time to learn more here. As time goes on, being part of an evolution like this could save you a lot of time and money, especially as practices like this become standardised. Of course, though, if you're unsure, it could be worth waiting a few years before you get stuck in, while keeping the idea of connecting your business together in the back of your mind for another day.
Being part of the IoT evolution will also imply relying on equipment and devices that are fully designed to handle the machine-to-machine network connection. An important aspect of IoT is the interconnectivity of devices, but not at the cost of security. Interconnectivity within an IoT network will require specialist tools and solutions, ranging from IoT SIM cards to enhanced encryption and monitoring systems, and of course, if you have a poor connection, it will be vital to look into the best internet for rural areas or your area, for example. In other words, we can expect a future where IoT technology will be the standard of network interconnectivity and data automation.
Hopefully, this post will give you everything you need to assess whether or not you could use a system like IoT to run your company. As time goes on, this is only going to become more prevalent in society, especially as more and more people start to use smartphones and other devices which can connect to the internet.