A key focus of my blog is Financial Literacy/Money. A key piece to managing your financial health is controlling debt and making sure that it doesn't take hold of your life. Allowing debt to run out of control could cripple your future and the futures of those around you. The following contributed post is therefore entitled, Issues That You Could Face If You Get Yourself In Debt.
* * *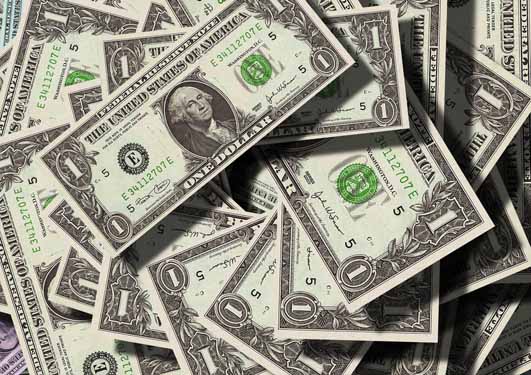 If for some reason you have got yourself into debt, you could end up facing a lot of issues. Whether this is a debt that you have accumulated as an individual or one that you have got as a business, you could be facing the same kind of problems. People tend to believe that debt is okay, as long as you know that you can get out. Well, this is not going to be the case because a lot of the time, they never do. Let's look at some of the issues that you could face if you or your business is in debt.
Never Getting Out
One of the main issues that you will find with getting into debt is that it is extremely hard to get out. You might have the money to do so, but many people then don't do this as they think this payment can wait. After a while, the interest has accumulated, and they can no longer pay their way out of the debt. As such, they are not going to be able to get out of debt, even when they get around to paying it.
This is the most common issue that people find when they are in debt, next to never being able to pay it in the first place. This is why it is never a good reason to get yourself into any form of debt, as you never know how it is going to pan out in the future.
Having To Borrow More
The next issue is that if you get into trouble for any reason and get arrested, you might not be able to pay your bail. This is where you are going to need a bail bonds person to put the money up for you. If you have a history of not doing what you said you would, for example, paying off your debts, you are going to find that nobody is going to help you in this situation. Even if you do get this help, you are then going to have to borrow more to cover the costs. It's a vicious cycle that never ends.
Or, if you are desperate to pay off your debt, you might borrow off someone else to do this. You will then owe the full amount to someone else, and this might be worse for you than who you owed to before. This is why it is always going to be better to avoid debt if you can.
Accumulating More
Finally, interest on debts is terrible. The lender gets to determine the amount of interest that you are going to have to pay, and you don't usually have a say in this. So, your lender could decide to charge you 20% interest, and they can adjust this if and when they want without any reason. Interest is a killer when it comes to paying back debt because you usually end up paying a lot more than you borrowed. This is not going to be something that you want, and that is why again, you need to try and stay out of debt.
We hope that you have found this article helpful, and now understand some of the issues that you could be facing if you get yourself into debt.