A key focus of my blog is Financial Literacy/Money. In the Rich Dad Poor Dad books, Robert T. Kiyosaki described two money problems; having too little money and then having too much money. Most people suffer the former. The following contributed post is thus entitled, 10 Things To Teach Yourself To Make More Money.
* * *
Most people want to make more money, but they are unwilling to do anything about it. They stay in the same, dead end job for years on end – maybe they even climb the ladder a little bit. Very little happens with the money they are earning. Rather than going out there and improving their skills so that they can perhaps get a pay rise, land a better role within their company/outside of their company, or even start their own business, they just stay in their comfort zones and stick to what they know.
It's true that change can be scary, but working on yourself will give you more knowledge and confidence, and these things can be extremely powerful when you want to make more money. So, what can you set out to teach yourself if this is what you want to do? Read on for 10 suggestions…
1. The Right Mindset
Having the right mindset before you set out to make any more money is key. Otherwise, you might make more money initially, but you may lose it. You might even struggle to see opportunities that are being presented to you.
Changing your old thinking patterns and getting into new, money positive patterns can be tough. After all, much of what we think has been ingrained into our subconscious from a very young age. However, with consistency, it's possible! Read books, watch videos, go to seminars – do whatever you can to change your mindset around money. Figure out your limiting beliefs and work on your blocks. Then take action.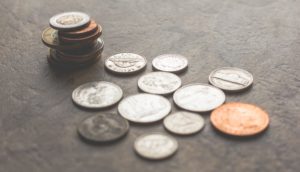 2. Passive Income Techniques
Passive income allows you to make more money while you sleep. If you want to build real wealth over time, these techniques are key. Why? Because one day, you're going to run out of time. You're going to be unable to work as much as you once did. It makes sense that swapping time for money is no longer the best way of getting that cash! Passive income techniques include things like vlogging/blogging, writing ebooks, creating online courses, and starting simple businesses on sites like Amazon. Do your research and select one method to start with. This is a long game, so don't be upset when you don't become an overnight success.
3. Coding
Coding and programmers are in very high demand today. Anyone can learn the skills required, although they can be tough. You can take boot camps to learn programming languages in just a few months, and they will help you to get hired quickly. You can even find simple coding courses and help online. You can look at sites like Asap developers to begin your research and learn more about what you should be doing. There's going to be something out there to suit every comfort level.
4. Writing
Writing is also a skill that anybody can develop, although you'll need to practice every day. The more you practice, the better and faster you'll get. You can also take courses online for this. These skills can be used both in a business of your own and in the workplace. They'll help you whether you're creating your own course, responding to an email, or writing a blog post.
5. Multiple Languages
Learning a language is something kids are fantastic at, because their brains are like sponges. However, as we get older, we can find it more difficult to let that language sink in. That doesn't mean we shouldn't try! There are free resources and apps that can help, as well as taking one to one classes or tuition to improve. This can prove beneficial in many jobs, and especially if you want to start a globally successful business.
6. Investing
Investing is one of the only true ways to build wealth over time. This is a fact. Saving money can help you when you have an emergency, but those savings are going to depreciate over time. Instead, making small investments while you teach yourself the lingo and the ropes will get you well on your way to having more wealth and a diverse portfolio. Again, this is a long game. You have to set it and forget it when investing your cash.
7. Graphic Design And Image Editing
Another skill that is valuable in today's workplace. Many places need people with these skills for their websites. UI designers work to help improve the look and feel of websites and apps to make things easier for customers and consumers.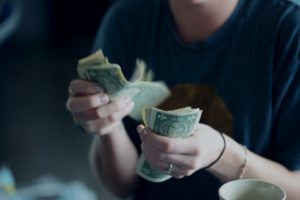 8. Online Marketing
Every single business needs online marketing these days with these sheer number of people using the web to find things that they are looking for. You'll learn all about SEO, PPC, social media, and more. It's usually best if you pick one subject and roll with that for a while, however, Knowing these things will always make you a more valuable asset.
9. Public Speaking
Public speaking comes naturally to some people. Others can find it very difficult, and even terrifying. There will usually be a time in most employee's careers where public speaking will be a must, such as making an announcement in office or speaking at a conference. Preparing or this now will take away any fears and reservations and ensure you knock it out of the park.
10. Social Media
Your social media skills might already be great – most people are on sites like Facebook and Instagram now, aren't they? However, using these platforms professionally can be a huge bonus. This proves that you are technologically savvy and that you have excellent PR skills. If you work in any sort of marketing capacity, you need to prove that you are able to use social media effectively.
The above 10 skills are things that will help you to make more money, whether you're trying to climb up the corporate ladder, ask for a pay raise, or get out of the rat race altogether and start your own business. Which will you start with, and how are you going to do it? Let us know!