Two of the key focuses of my blog are Financial Literacy/Money and Business/Entrepreneurship. In any business, employee safety is a major concern for production and simply keeping the doors open. What are the risk areas for organizations? The following contributed post is entitled; Business Safety 101: The Risk Areas In Any Organisation.
* * *
Business owners around the world often find the safety measures they have to take within their company to be very frustrating. Even down to the smallest parts of your organisation, you have to keep a constant watch over your employees and customers, ensuring that they are always safe and secure. Of course, though, when you have loads of other work on your plate, it isn't exactly easy to cover all of the areas which are important. To help you out with this, this post will be exploring some of the major safety concerns which a lot of businesses have to deal with, along with giving you some ideas to make it easier to manage this for yourself.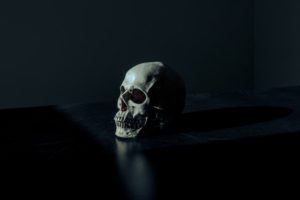 Electricals
Everyone knows how dangerous electricity can be, with exposure to this element often causing death or serious injuries. Modern companies are filled with machines which use this resource, though, making it impossible to keep people away from it. Instead, to make sure that everyone is safe, having regular tests conducted on your electricals will often be mandatory. Failing to do this could result in huge fines if you get caught, and even worse consequences if someone actually gets hurt. To help with this, there are a lot of companies out there which will offer subscription services for their tests, making it possible to put the work into someone else's capable hands.
Obstacles
Wires, boxes, and even wet floors all make for challenging obstacles in a business environment. Unlike at home, where these issues probably won't matter so much, people in the workplace tend to have other things on their minds. This makes a cable going across the floors go from something to watch out for to a problem which could cost your company a fortune. To get around this, everyone working for you should be trained to put things away properly, along with being basic hazard awareness skills. Of course, along with this, you may have to modify your spaces a little bit to make sure that nothing is in the way.
Vehicles
A lot of companies have to use vehicles to get their work done, with this sort of resource being very useful for a huge range of different jobs. With so much that can go wrong on a machine like this, though, they can end up becoming very dangerous over time, making it crucial that you have regular tests performed to make sure that your fleet is up to standard. Along with this, resources like rubber coatings and safety tape can also be very useful, and you can read more here to figure out just how much they could help you. To make sure that no one is put into the line of fire, your drivers should have the proper training to operate a vehicle for business.
Hygiene
While some people are more fussy than others, there are very strict rules in most places which dictate how clean a business space has to be. When it comes to areas like toilets, this will be very important, with daily cleans being essential, and some companies choosing to go even further than this. Failing to follow the rules in this area could lead to employees or customers suffering with some nasty illnesses. If they are able to prove that your business is at fault, they will be able to take legal action, and this is never good for a growing company. Thankfully, there are loads of cleaning companies around which offer services which can handle all of this for you, ensuring that your place is always at its cleanest.
Air Quality
Hygiene goes beyond cleaning, though. Along with this, you also have to think about the risks which can't be seen, like gases and pathogens in the air. The latter can be solved with simple air filters which will kill bacteria before they are able to get into the bodies of the people on your property. When it comes to gas, though, you will need to take some extra steps. Detectors can be great when it comes to noticing chemicals like carbon monoxide, giving you an early warning before levels become dangerous. Along with this, it could be worth having machines like your boiler checked to make sure that it isn't going to start leaking any time soon.
Criminals
There will always be people who you want to keep out of your business, and risk is a big part of this. When it comes to an office, it should only be your employees and a select group of your clients which can gain access. Other people should have to go through an entry procedure, with electronic locks preventing them from gaining access to the wrong parts of the building. In public buildings, like stores, you may need to hire some security team members to keep things safe. Nowadays, there are loads of techy gadgets which can help with this, leaving you with no excuse for having a company which is unsafe.
The Buildings Themselves
When you're focused on all of the small areas of business safety, it can be easy to ignore the areas which are right in your face. You buildings, for example, can pose a tremendous risk to employees and customers, and they don't often make it obvious when they are having problems. Having a ceiling collapse could hurt people very badly, with loads of issues like this being common in older structures. To solve this, it will be worth having a surveyor to check the place every couple of years. While they may not find anything, they won't miss anything, either, keeping your place free from risk.
This sort of field is one which a lot of business owners resent. It feels bad having to spend money just in case something goes wrong, and a lot of the rules you have to follow seem over the top. In reality, though, keeping people safe is a serious business. Some parts of the world pose more risks than others, but it will be worth doing as much as possible wherever you are.