Two of the focuses of my blog are Financial Literacy and Money. A key aspect of one's financial health is controlling and minimizing debt. The following contributed post is thus titled; Breaking Free From The Shackles of Debt.
* * *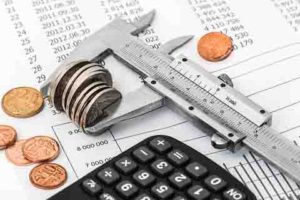 If you're in debt then life can start to feel quite gloomy, indeed, having a huge amount of debt can sometimes make people feel trapped like they are a prisoner confined in a prison where they are emotionally paying for what they might feel they have done 'wrong'.
Yet, debt isn't as dirty a word as some people feel it is, it doesn't make you a bad person, and it doesn't even mean you are necessarily irresponsible. Life is unpredictable and we're all just a few twists and turns away from being in financial trouble… the greatest challenge is the fact debt is often a slippery slope where one or two missed payments suddenly mount up, and escalate to the point things start snowballing out of control.
The worst thing, though often the most natural thing to do in such circumstances, is to bury your head in the sand. The challenge here is that this is the time you need most to take control and get a handle on the situation.
If your financial situation has snowballed out of control then all is not lost; even if you feel on the brink of despair in most western countries the option to declare bankruptcy exists, meaning you can have a second chance to get things back on track.
People often over complicate the process of breaking free from the shackles of debt as their emotions take over their logical thinking, in psychology this is known as an amygdala hijack where essentially the brain goes into survival mode, and when feeling such intense financial stress, a common response is to bury one's head in the sand.
The greater challenge, however, is that people in debt often focus on the "debt" as almost a definition of who they are, it's as if being in debt becomes their identity, and this is dangerous as what we focus on the most we become.
If we liken this to being a prisoner trapped in debt, it's like looking down at the shackles around your feet, focusing on how trapped and impotent you feel to change the circumstances you've found yourself in – yet, it's only when you stop focusing on the shackles around your feet, start looking up, and shifting your focus that you can get out of debt.
See, the fuel you require to get out of debt is money, as this is the source of freedom in that having money is the only thing that will help you break free from the shackles of debt – whether that's in the form of a consolidation loan from The Ascent or by earning an extra income through business or employment activities.
When you are focused on the shackles of debt, your attention is not focused on doing the thing that is required to break free – therefore, the predominant thing you need to do to "break free" from debt is to stop focusing on the debt and start focusing on taking the required action to get out of debt.