Some of the key focuses of my blog are: Financial Literacy, Wealth Building, Business and Entrepreneurship. A key aspect of starting a successful business is 'Branding'. The following contributed post is thus titled; Five Branding Decisions Every Startup Needs to Make.
* * *
If you are thinking about going out in the big world and starting your own company, you will need to get the market positioning right, or you will never make it in the competitive world of commerce. No matter which industry you are dipping your toes into, you will need to make some important branding decisions so you can communicate what you offer and what your company is about. We will cover five of them below.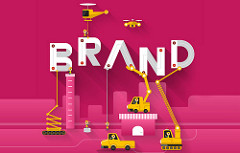 Image via Flickr
1. Business Name
One of the first things you should decide on is your business name. You might choose something catchy, unique, or creative, but make sure that you create a name search to make sure that there are no other companies using the same name, or you can get into legal trouble. For more information, check out https://www.qdosaccounting.com/choosing-right-company-name/ so you can make the right branding decision.
2. Logo and Website Design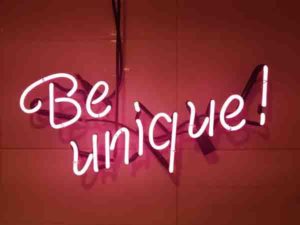 Image via PxHere
Once you have the business name registered, you will have to make sure that you are getting a logo and a website designed. However, you might not want to rush into the decision. In fact, an average college student could put together a good looking website. What really matters is how you engage with your online audience and how many customers your website generates automatically. You might be better off finding a local marketing expert who can take care of your design and branding at the same time.
3. Color Schemes
Once you have your logo, you will have to use the same colors throughout your site and your business literature. You might want to create leaflets, cards, and online banners for your social media sites that match the rest of your brand image and delivers a consistent message to your visitors.
4. Slogan
Without a slogan, your customers will have a hard time working out what your business is about and what you are offering. Many small business owners neglect the importance of a good business slogan. Your slogan will stick in your potential customers' head. You might want to learn some branding tips from the big companies. We all remember Nike and McDonald's, because they keep on repeating the same brand messages.
5. Mission, Vision, and Value Statement
If you would like to increase your brand value and connect with your potential buyers on an emotional level, you will have to find a way to communicate what you stand for and align your values with your market's. While this requires a bit of research, if you get it right, you will be able to strengthen your brand's reputation and attract the right clients to your business. You need to display your mission, vision, and value statement on your professional business literature, website, and it needs to be communicated through every piece of content you produce.
To start your company the right way, you will have to make some challenging branding decisions. If you get them right, you can create meaningful connections with your target market and increase your brand recognition fast.