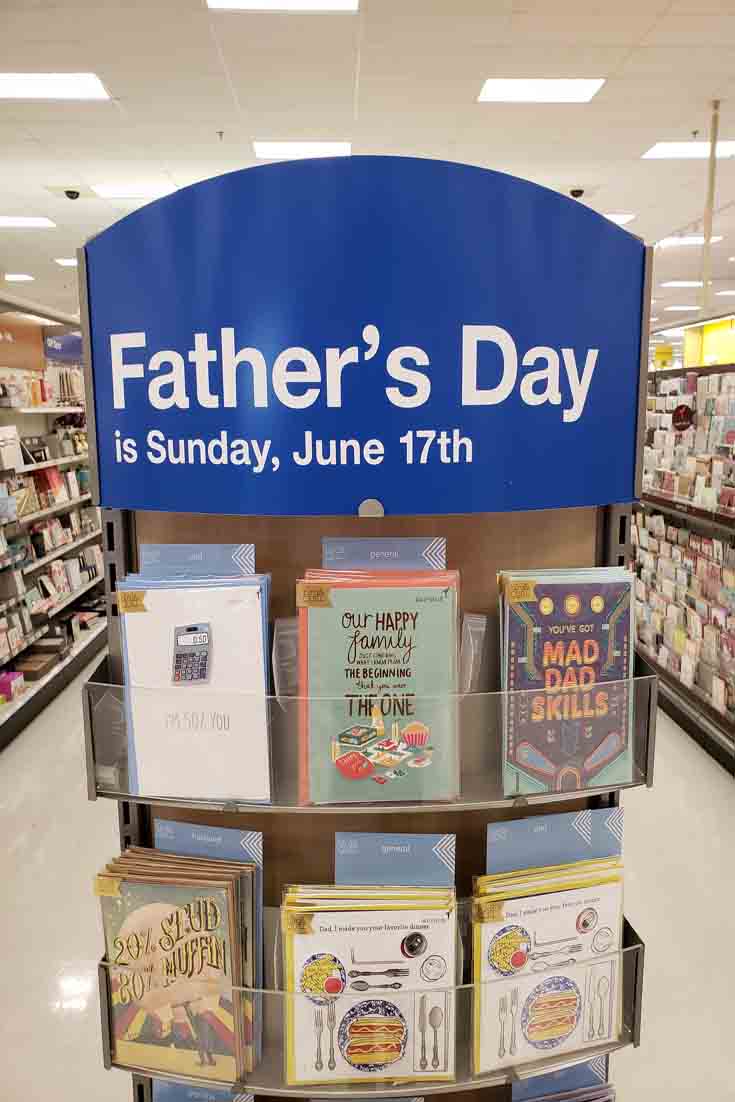 Happy Father's Day. My 2017 Father's Day blog post talked about some of my father's life and money lessons, and there were many. I wrote some more about us in my second essay submitted to A Voice For Men entitled: Two very well-behaved boys left to figure things out on their own: Reflections on growing up 'Blue Pill', which discussed how my brother and I had to figure out several aspects of manhood on our own. There weren't a lot of men around growing up, and there were limitations in what we were taught by the men we did know.
For this 2018 post, I'm going to go in a different direction and will discuss what Dad wanted both me and my brother to be career-wise, versus what we actually became. This piece isn't an "ode to fathers" per se, but instead a set of thoughts and ideas based upon something my father said to us as children, which will serve as a jumping off point for things me and those in my circle regularly discuss today as adults – things that have impacted our family dynamics as the years have gone by. As described in my piece Challenging stereotypes and misconceptions in academic achievement, Dad's fatherly guidance helped me reach my academic potential. He also stimulated me to start thinking about potential careers at an early age.
* * *
"Your brother is going to be my Doctor, and you're going to be my Lawyer!" Dad said on one of our summer visits in the mid-1980s. The three of us were crossing a street in downtown Schenectady, NY and he turned and gave his proclamation to the both of us – communicating with one of his hands – his signature style. Like many parents, Dad had his own plans for what we should be. Somewhere along the line, he determined that it should be a medical doctor and a lawyer, and as with everything Dad said, he said it with lots of authority, pretty much commanding us.
Not having either in my immediate family circle on either my mother's or father's side, I didn't know much about what lawyers did. I had some idea of what medical doctors did because I had gone to see them on numerous occasions as a child. One of Dad's first cousins was in fact a medical doctor, but we didn't see him enough to be able to ask him about his career. In elementary school it hadn't occurred to me what I wanted to be career-wise, though I got the inkling that it would be something scientific after really enjoying "Life Science" in the seventh grade – essentially beginner's Biology. My brother had begun showing signs of being both artistic and creative.
But what made my father so enamored with medical doctors and lawyers in terms of careers for his sons? Dad was always one for stability which is why he became a junior high science teacher. Neither of his parents had gone to college, so he was a first-generation college graduate. From what I can see, some parents naturally want their children to do better than them. In the mid-1980s, the conventional wisdom was that medicine and law were two very high-profile professions which would lead to affluent and comfortable careers/lifestyles.
"I know that your grandfather would be very proud of you being a doctor and all," Dad said on several occasions regarding my Ph.D. years later. He didn't necessarily understand what my doctorate stood for, or the skills it represented, but the title of 'doctor' meant a lot to him – something I witnessed in the coming years both positively and negatively. Coincidentally, I think he initially discouraged me from pursuing a doctorate – potentially because he only knew Ph.D.s in the context of the school system, and not the 'research' and 'regulatory' worlds.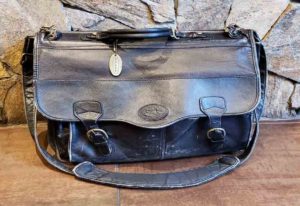 With one of the principles of my blog being "Critical Thought", I believe it's important to look at things in their entirety. So, while Dad wanted these two prestigious careers for us, what would it have taken for us to get into these two professions? The answer is it would've taken lots and lots of school for the both us and then, most likely, considerable debt to pay back. This is something very important to consider for parents and students looking to attend college to pursue 'White-Collar' careers.
In terms of higher education, thinking out the entire plan long-term is critical – considering the cost of the degree, how to get a quality degree for the least amount of money possible, what the expected salary will be on back end, and finally how much debt will need to be paid back. According to a 2014 article in Forbes, the average amount of debt for Law School graduates ranged from $84,000 to $122,158. Also, according to a recent 2018 article by Credit Donkey, the average medical school graduate finishes with $192,000 of debt.
Keep in mind that these are on top of however much debt was accrued during one's undergraduate studies. The numbers probably weren't as high thirty years ago, but it's important to be mindful of blindly chasing certain careers based upon titles and prestige. If it's something a student really wants to do, that's different, but the costs still ought to be considered.
If you run the numbers and your prospects aren't good, I would recommend not going into debt for that particular degree. A mentor recently taught me that the economy actually dictates the need for specific careers at a given time. I don't know what the prospects were like for lawyers in the mid-1980s when Dad announced his wish for me, but as I progressed in my education, I heard more and more stories about the market being 'saturated' with them. I likewise heard that the landscape for medicine had changed, and in some ways, it wasn't as lucrative a career as it once was.
In terms of my career, I figured it out as I went along. I had an interest in the biological sciences and thus followed that path. I pondered going to medical school at one point, but decided against it after a professor at Johnson C. Smith University encouraged me and some of my classmates to study up on what it entailed – the demands, the lifestyle, and the backend costs.
It's also important for students and parents to keep in mind what the student is good at, and where their gift/passion lies. While I turned out to be the son that was interested in the Biology, my brother's gifts were completely different. He turned out to be a 'design and build' –type of guy. He had the gift for designing things, constructing things, taking them apart, and he was quite formidable with tools and devices. He started studying Architecture in college but didn't finish, but in hindsight, he may have also been well suited for one of the 'skill trades' – something that didn't come up as a child as college and 'White-Collar' careers were emphasized as opposed to 'Blue-Collar' careers.
Speaking of the trades, since finishing my own education, I've realized that there is power in learning one or more of the skill trades. There will always be the need to build and fix things. That includes: the electricity and plumbing in your home, airplanes we travel on, the public transportation vehicles we ride to work on every day, and so much more. If your refrigerator breaks down as mine did recently, for example, you either have to buy a new one or hire someone to come and fix it – unless you can do it yourself.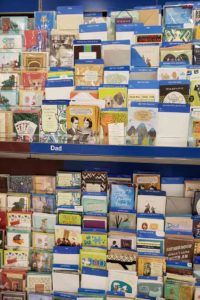 Unfortunately, our society looks down on the Blue-Collar careers in some ways, though they pay very, very well and don't require the years of schooling doctors and lawyers need – the same is true for the debt required to train for the latter two careers. In my opinion, individuals who are proficient in the trades people are willing to pay for; and those who also have some business training, stand to make lots of money as they can do things like start their own companies and hire other people.
My brother never finished college and has become a bit of an inventor/entrepreneur which actually is the route that our technology giants like: Bill Gates, Steve Jobs, and Mark Zuckerberg took. There may have been some luck involved for each of them, but these men are reminders that in some instances, ideas and skills are more powerful than the degrees themselves. Today for example, there are quite a few individuals making significant incomes without being 'degreed' – those who can write code for Blockchain Technology applications for example. Also, while my brother isn't degreed, he's also not saddled with a significant debt payment of any kind – a tremendous advantage.
As for me, depending on your belief system, I got lucky. I pursued a Ph.D. in a Science, Technology, Engineering and Mathematics (STEM) field at a time when the economy rewarded individuals with such degrees. What's even more significant is that I finished only with a little bit of debt from my undergraduate studies. Because I pursued a STEM degree, I didn't pay for any of my graduate studies so I didn't have a hefty loan to pay back for those five to six years of graduate school. This brings me to my closing point. It wasn't until I finished that phase of my science training that I realized that I was missing something very, very important – something some kids are given early, and something others stumble upon later in life if at all.
Regardless of whether or not you get a college degree, a trade or some sort of entrepreneurship, the critical piece is understanding money. Something not discussed much in our younger years was wealth-building – something that is possible for everyone, and independent of one's career choice as it involves a specific set of behaviors that I've written about in my Net Worth and Debt Snowball pieces. Understanding the concepts of wealth-building: budgeting, living within one's means, delaying gratification, investments, and 'Compound Interest' – these are the keys to a great and bountiful life, not necessarily the careers and titles themselves, contrary to what many people think.
Prestige and titles are nice, but if you read Dr. Thomas Stanley's The Millionaire Next Door, you'll see that there are many high-income professionals who look the part, but who are actually struggling. In my blog post about the Tax Reform and Jobst Act, I referenced a 2016 article in the Washington Post entitled: The shocking number of Americans who can't cover a $400 expense which showed that even some individuals making over six figures, surprisingly couldn't cover such an emergency.
I never wanted to be one of those people. I may be different from most, but I'd rather secretly live nice and comfortable with a simple outward appearance, as opposed to looking wealthy and struggling behind closed doors. That's a personal choice however – one which everyone must make for themselves.
* * *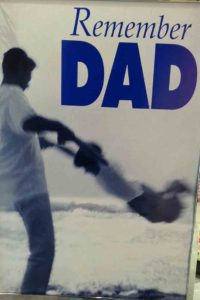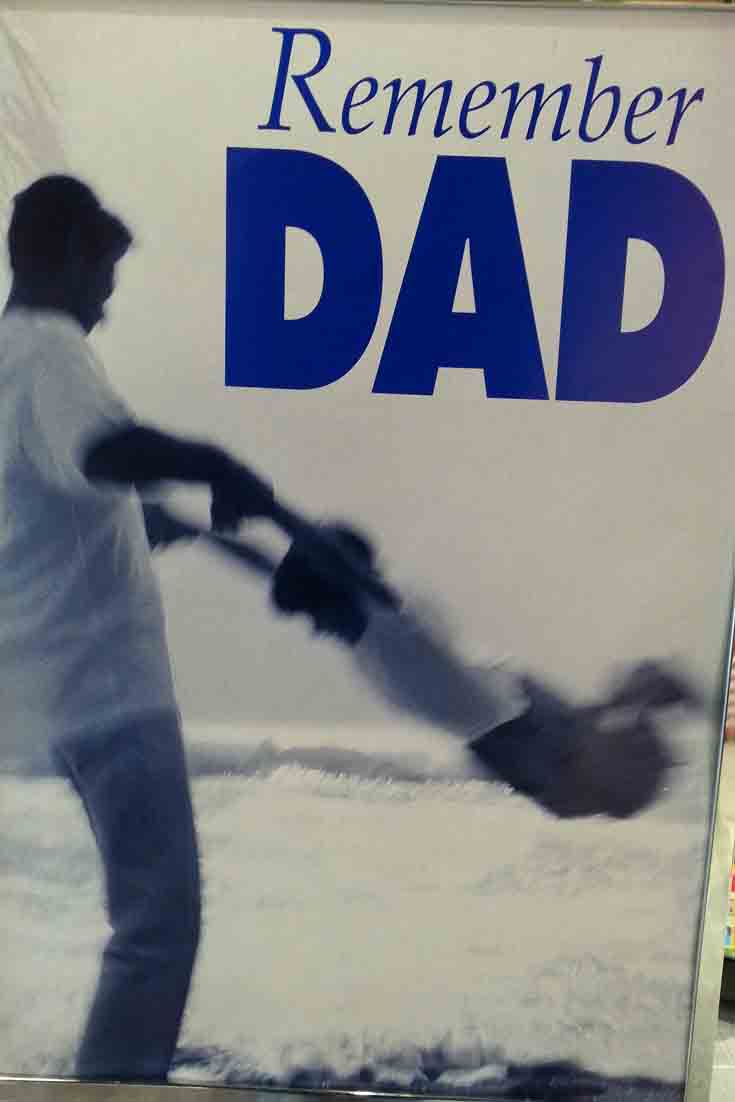 In closing, our parents sometimes have dreams of what they want us to be. Some kids actually go ahead and fulfill their parents' dreams while others go their own way. In some instances, our parents can discourage us from what we really want to do based upon what they know and feel from their lives.
There is thus a complex set of decisions to be made based upon: what one really wants to do, their unique gifts, what they're passionate about, and how they'll be able to earn a living on the back end. In the end, the economy dictates what's needed at that particular time – it will determine who gets hired and how much they will be paid. Lastly, no matter what path is chosen, the critical piece is understanding money. Once again, Happy Father's Day.
Thank you for taking the time out to read this blog post. If you enjoyed this post, you might also enjoy:
• Two very well-behaved boys left to figure things out on their own: reflections on growing up 'Blue Pill'
• Father's Day 2017: reflections on some of Dad's money and life lessons
• Mother's Day 2018: Memories of my grandmothers
• Mother's Day 2017: one of my mother's greatest gifts, getting engaged, and avoiding my own personal fiscal cliff
• Challenging stereotypes and misconceptions in academic achievement
• The benefits and challenges of using articulate speech
The Big Words LLC Newsletter
The Big Words LLC Newsletter
For the next phase of my writing journey, I'm starting a monthly newsletter for my writing and video content creation company, the Big Words LLC. In it, I plan to share inspirational words, pieces from this blog and my first blog, and select videos from my four YouTube channels. Finally, I will share updates for my book project The Engineers: A Western New York Basketball Story. Your personal information and privacy will be protected. Click this link and register using the sign-up button at the bottom of the announcement. If there is some issue signing up using the link provided, you can also email me at bwllcnl@gmail.com . Best Regards.