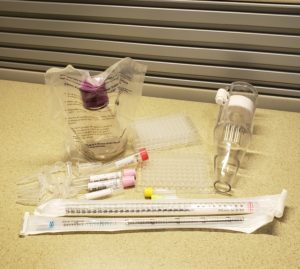 Originally Posted on The Edvocate
I originally published this piece in The Edvocate in the summer of 2015 under a slightly different title. When I set out to earn my Ph.D. in Pharmacology, I wasn't clear on what I was supposed to be getting from my doctoral research besides the degree itself, and hopefully a job at the end of it all. It turned out that in addition to the expertise gained in my thesis project, there were several other important skills that the University of Michigan's Department of Pharmacology sought to instill in me and my classmates.
These skills – some of which took time and effort to learn are actually very critical in any of the "Biomedical" sciences that I've recently written about: Pharmacology, Toxicology, ADME/Drug Metabolism and Inhalation Toxicology, and others. They're further critical in any of the 'Basic' research sciences. All Ph.D.s are not the same, nor are all Ph.D. programs the same and you may have learned some or all of these skills in yours. The following piece discusses the transferrable skills scientists in the Basic research sciences receive during their training which are very valuable in: Academia, and both the Public and Private sectors.
Going Home to Ann Arbor
July 8, 2015 marked the ten year anniversary of the earning of my Ph.D. (doctor of philosophy degree) in Pharmacology from the University of Michigan. It was a tremendous accomplishment educationally and scientifically for a kid from Buffalo's eastside. Coming from my community, it had far reaching effects and implications socially that I didn't understand at the time.
On June 2, 2015, the University of Michigan's Department of Pharmacology hosted its annual Pharmacology and Experimental Therapeutics Career Day. The event was designed to expose the department's current students, to the multiple career options available to them following their doctoral and masters level trainings. As a key component of the day, select alumni (myself included) were invited back and asked to discuss their careers and share their experiences.
Going back to Ann Arbor is always like going home. Six of my most of the most meaningful years were spent there learning about science and life. My graduate advisor for example taught me lasting lessons not only about pharmacological research, but also how to be a professional and how to survive in this world. In a lot of ways, he was like a second father.
While I experienced tremendous growth during graduate school earning my degree, some of the most meaningful lessons about my doctoral degree itself took place after leaving Ann Arbor. College towns like Ann Arbor are unique in that the University is a major part of the town's culture, and as such there is an unusually high concentration of highly educated individuals there. Needless to say every place isn't like that, and you don't realize it until you leave.
The Power of a Degree
Once I left, I discovered that my degree touched people in many different ways. I actually wrote a ten part series for the Examiner titled "Pursing a Ph.D". One part of the series was dedicated to the social implications of the degree, specifically some of my biological father's words of wisdom.
"I wouldn't tell people that you're a doctor when you first meet them. They're going to expect you to have certain things and look a certain way." Upon moving to Albany, NY for my Postdoctoral fellowship, my father gave me this stern recommendation. I didn't understand why he was encouraging me to keep my great accomplishment a secret, but to make a long story short, he was afraid of other people's expectations, and there was some validity to his fears.
Our society associates the title of doctor with wealth, no matter what kind of doctor the person is. The late Dr. Thomas Stanley, author of the Millionaire Next Door series discussed in his books that being a high-income professional, and the accumulation of wealth don't directly correlate. Wealth building involves: sound money management skills, financial literacy, and in some cases delayed gratification – components that not all doctors have.
Varying Perceptions and Responses
"I wasn't aware of Dr. Dunbar's level of education when I met him so I was unable to address him by his proper title," said a teacher at a Career Day at a local elementary school in late May. I casually revealed to the class that I earned a Ph.D. but didn't introduce myself as "Dr. Dunbar". As best I could, I tried to humbly explain to her class of sixth graders that success, in this case earning a doctorate, is a door that swings both ways.
That is, some people will instinctually be happy for you, celebrate your success and look at you with reverence, while others will unfortunately feel threatened and insecure about it and behave as such. This can be relatives, friends, significant others, coworkers, etc. There are numerous stories I could tell about this both good and bad, but there isn't enough room in this piece.
In any case let's circle back to the University of Michigan's Pharmacology and Experimental Therapeutics Career Day. What does having a doctorate in the basic sciences actually mean, and what does it actually empower one to do particularly in the sciences? As the lone government Regulatory Scientist at the Career Day, I interestingly drew the first time slot for the morning speakers.
The Transferrable Skills
I had no idea what my peers were going to talk about, but surprisingly most of our talks shared similar core themes. Each of us in our own way, communicated that in addition to becoming experts of our thesis projects, in my case the "Ubiquitination and Proteasomal Degradation of Neuronal Nitric Oxide Synthase", there were a host of other skills that we had all learned that were applicable to our current careers and other areas, particularly the Public and Private sectors. Among them were:
• Critical thinking/Problem solving skills
• The ability to multi-task, organize and coordinate multiple projects at one time
• The ability to write clearly
• The ability to speak and present clearly
• The ability to work on teams
• The ability to adapt and understand new systems
My classmates had all gone on to do some very impressive things. Each of us worked on research projects in the areas of: Cardiovascular Pharmacology, Receptor Pharmacology, and Drug Metabolism, just to name a few. However after graduation, not everyone had taken the traditional path of becoming tenure-track academic researchers.
Some had gone on to: work in the pharmaceutical industry, start their own companies, become consultants, become academic professors or administrators (at small teaching colleges), or science advocates. Our varying careers spoke in part to our department's openness to prepare its students for the potential for other careers, in addition to the versatility of the skills that we had acquired. See my Pharmacology blog post to get a feel for just how vast the field is.
Closing Thoughts
In summary, earning any doctorate whether it be in the sciences or the humanities is a tremendous accomplishment. That being said, it's what one does with the skills they've acquired during their thesis research that makes them great, not the degree itself. In the sciences, in addition to mastery of one's area of expertise there a core set of skills learned. And it is these skills that make that person exceptional no matter which field they go into.
I'm going to end this differently than the original piece by saying that with a simple Google search, the publications I proudly generated during my research days I believe are all still available online for those curious individuals. Thank you for taking the time to read this blog post. If you enjoyed this post you may also enjoy:
• A look at STEM: What is Inhalation Toxicology?
• A look at STEM: What is Pharmacology?
• A look at STEM: What is Toxicology?
• A look at STEM: What is ADME/Drug Metabolism?
• A look at STEM: Blockchain technology, a new way of conducting business and record keeping
The Big Words LLC Newsletter
For the next phase of my writing journey, I'm starting a monthly newsletter for my writing and video content creation company, the Big Words LLC. In it, I plan to share inspirational words, pieces from this blog and my first blog, and select videos from my four YouTube channels. Finally, I will share updates for my book project The Engineers: A Western New York Basketball Story. Your personal information and privacy will be protected. Click this link and register using the sign-up button at the bottom of the announcement. If there is some issue signing up using the link provided, you can also email me at bwllcnl@gmail.com . Best Regards.