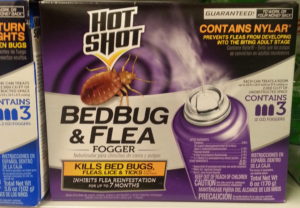 Toxicology: The Sister Science of Pharmacology
Similar to Pharmacology, the field of Toxicology is centuries old and is very complex regarding the wealth and depth of information available.  It is also still evolving today.  The goal of this post is not to address every detail of the field, but instead to give readers a basic introductory understanding of the discipline.  Further details about the many aspects of Toxicology can be accessed online, or in scientific journals.
When I meet people outside of my scientific circles at career and STEM fairs, Toxicology doesn't get confused with other disciplines the way Pharmacology and Pharmacy do – I thus won't open with a story about misunderstandings. I'll simply say that Toxicology an exciting field with vast opportunities for individuals who are trained in it. Following my principle of "Creating Ecosystems of Success", I wanted to write an overview of the field – particularly for parents and young students who have an aptitude for science and may be interested in Toxicology as a career one day. As you'll see later on, Toxicology is an important component of numerous industries, and scientists with this training will never be without jobs.
Doses and Poisons: Paracelsus' Riddle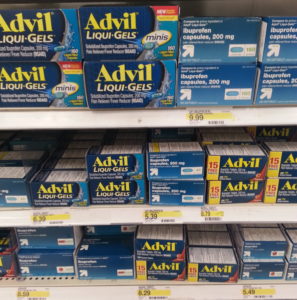 "The dose makes the poison," is the popular toxicology adage credited to the Swiss physician and alchemist Paracelsus. Simply put, given the proper dose, even chemicals and substances considered harmless can be poisonous – too much sugar or water for example. Dosage or the amount of a substance one is exposed to is a key component of Toxicology – keep this in mind as you read through this post. Also keep in mind the route of exposure. Toxicologists are always considering that an individual can be poisoned through oral ingestion, or through either dermal or inhalation exposures.
I think of Pharmacology and Toxicology as "sister" sciences – both dealing with the effects of xenobiotics on living systems. While Pharmacology focuses more on the therapeutic effects of xenobiotics, Toxicology focuses on the harmful effects – in most cases humans but in some instances other mammalian and non-mammalian species. These effects can occur on the molecular, cellular, tissue, and whole organism levels. While Pharmacology and Toxicology are separate disciplines, they have several overlapping principles and skill sets allowing individuals credentialed in one to work in the other.
Toxicology and Drugs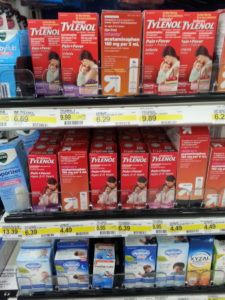 I'll start my discussion of why Toxicology is important with drugs. Both biotechnology and large pharmaceutical compan9ies have to understand and report a drug's toxicological profile to the federal government before selling it to the general public. Many promising drugs actually never make it to market because they're too toxic. Some actually make it and are then recalled – Rezulin for example.
There are also both clinical and research contexts for Toxicology. Similar to Pharmacology, all medical practitioners (Anesthesiologists, Physicians, Pharmacists, Nurses, Surgeons, etc.) must receive some toxicology training as they all need an understanding of the potential toxicities of the drugs they'll ultimately prescribe. They need to understand how much of a given pharmaceutical will be beneficial vs. harmful to patient – a drug's "Therapeutic Index". If the patient is taking multiple medications, "Drug-Drug" interactions can result – toxicities and side effects resulting from one or more drugs being present in the body at the same time causing others be poisonous. The patient's current liver and kidney function are critical here as well as they will ultimately determine how long the drugs persist in the body. In an emergency room, physicians must often determine what a patient may have been poisoned by in order make swift life-saving decisions.
Forensic Toxicologists are instrumental in solving crimes and deaths. They're masters of detecting chemicals in the body's tissues and understanding how they may have led to a victim's death. Michael Jackson's overdose on "Propofol" comes to mind, and is just one of many examples.
Toxicology in Research Settings
In the research context, think about experimentation in laboratory settings – well designed studies run by scientists asking questions and looking for specific answers. Initial toxicological studies typically involve determining how a toxicant exerts its effect on the molecular and then on the tissue/organ levels – similar to how Pharmacologists identify new drug targets. After determining a toxicant's molecular mechanism, there is then the need to determine the toxic dose range of the chemical at the molecular, tissue and whole animal levels. This is called a "Dose Response" – a critical tool of both Pharmacology and Toxicology where scientists look to determine if increasing the amount of the chemical in question, increases the amount of biological response. This applies to a broad spectrum of chemicals – pharmaceuticals and industrial chemicals alike.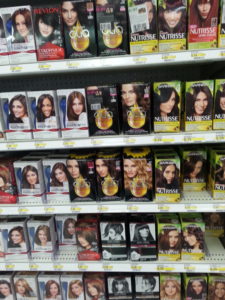 What am I referring to when I say industrial chemicals? Simply look around your home at all of the products you use daily including: household cleaners, cosmetics, pesticides (Raid for example), and even additives and preservatives in some the foods we consume. Thus when you think about Toxicology, think very broad in terms of scope. For this reason, individuals with toxicology training will never be without jobs as everything we use must be screened for safety. Toxicologists are currently in high demand.
Sub-Disciplines of Toxicology
Similar to Pharmacology, there are numerous sub-disciplines within Toxicology. The following is a list of some of the major areas beyond what's been described thus far. These areas are heavily considered by government agencies and private sector companies who all need toxicologists to create new products, determine the safety of those products, and lastly determine the fate of those products once used: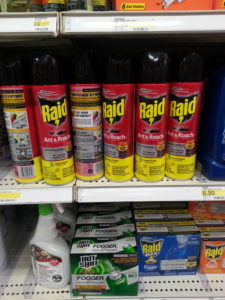 Aquatic, Eco- and Environmental Toxicology: While these are distinct disciplines all in themselves, I've grouped them together for simplicity. They collectively consider toxicity to non-human life – aquatic, avian, other terrestrial life. They consider what happens to ecosystems if a particular species is inadvertently killed off. Some questions involve where the toxicant goes in our environment, how long it stays there, and if it breaks down into something else more or less toxic.
Computational (In silico) Toxicology: Uses computational models, to predict mammalian toxicities. "Tox21" is a current effort to minimize animal testing using computational and predictive models.
Entomotoxicology: Determines how a given chemical is toxic to insect species. This is very important for the creation of pesticides, and it's also critical for Ecotoxicology as the chemical designed to control specific insects may easily kill something else unintended.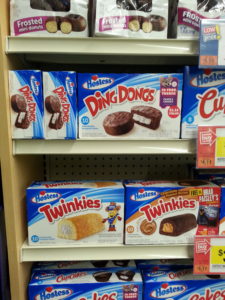 Food Safety Toxicology: Looks at the potential toxicity of man-made or natural ingredients intentionally added to our food. Heat formed compounds are of particular concern – acrylamide and furan are examples which can spontaneously form during the cooking of certain precursor molecules. Lastly the ingredients in food packaging are also considered as they can be ingested through the foods they are in contact with.
Forensic Toxicology: As described above, deals with the solving of crimes – often determining what a victim was poisoned with.
In vitro Toxicology: Characterizes how a toxicant works using cell models and protein systems as opposed to whole animals.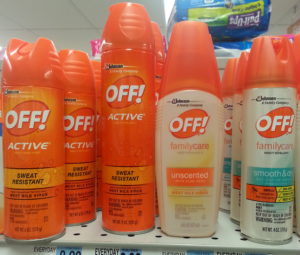 Mammalian Toxicology: Studies the effects of a given toxicant on mammalian systems – traditionally using animals to model to human toxicity. Experiments can be designed over multiple dose ranges and through any of the three routes of exposure – oral, dermal or inhalation. Time of these studies can range from hours to days, to years. Varying indices can be studied such as life-stage sensitivity, cancer potential, or the ability to inhibit one's immune response. Mammalian toxicology is very important in "Regulatory" settings described below.
Modes of toxic action: Characterizes how toxicants exert their action on the molecular, cellular and whole animal levels. This information can be used to design chemicals to control something like a pest, or to determine how a cancer tumor-type forms.
Medical Toxicology: As described above, deals with the prevention of patient poisoning in medical settings.
Occupational Toxicology: Involves potential toxicity to workers who are in contact with a given toxicant and may get exposed through their skin or through inhalation.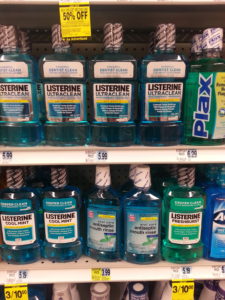 Regulatory Toxicology (Private Sector): When the private sector creates a product, it must work with federal and state government agencies to determine the safety of that product. The products can be: drugs, pesticides, cosmetics, food additives, paints – you name it. Regulatory Toxicologists in the private sector must understand government laws and guidelines for the products they're creating – knowing which animal and in vitro studies to run to get their product registered in the most cost efficient way.
Regulatory Toxicology (Public Sector): Involves government and state agencies determining the safety of products produced by private industry. This usually consists of considering real world human exposures, and looking at any pertinent data (animal, in vitro, exposure or physical chemical) that might help model those exposures to determine levels of safety or lack thereof.
Toxicogenomics: Similar to Pharmacogenomics, looks at the genetics unique to individuals to determine potential increased toxicity for that individual.
Toxinology: Deals specifically with animal, plant and microbial toxins.
Toxicokinetics: Similar to the description in my Pharmacology post, Toxicokinetics deals with how the body handles toxicants in terms of absorption (entry to the body), tissue accumulation (distribution), biotransformation (metabolism) of the molecule, and excretion (elimination). I will revisit Pharmacokinetics and Toxicokinetics in greater detail in a separate post.
Toxicology Careers and Training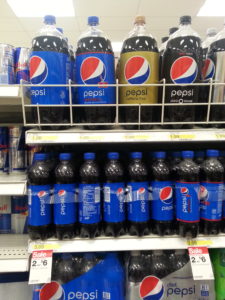 So have I convinced you that toxicologists are literally everywhere? Similar to pharmacologists, toxicologists can leverage their skill sets to work in other capacities besides academia, and the public and private sectors. When combined with other fields such as law and business, toxicologists can start their own companies – consulting for example, and in some cases they can create new health-related technologies and innovations.
Depending on the degree level earned and where the scientist is employed, Pharmacologists can start earn starting salaries of $60,000-$70,000. There are numerous avenues by which to pursue training in Toxicology. According the website of the Society of Toxicology, training can start as early as high school and the amount of training one pursues (Bachelors, Masters, Ph.D.) will depend upon specific career goals. As there is tremendous overlap in skill sets of scientists in the biomedical sciences, one need not have a degree in "Toxicology" per se to work in the field in most cases. An exception is the federal government which is very stringent in terms of matching one's academic credentials exactly with job openings regardless of one's actual scientific training and expertise. An individual for example with a Masters or Ph.D. in another biological science, MD, or a DVM for example can receive training in Toxicology through postdoctoral fellowship.
Certifications in Toxicology and the Society of Toxicology
Toxicology also has a unique certification – the Diplomate of the American Board of Toxicology (DABT). Earning one's DABT allows toxicologists to be nationally certified which is particularly important in the private sector, and in capacities such as serving as expert witnesses in litigations. The European Union has a similar certification titled "European Registered Toxicologists" (ERT).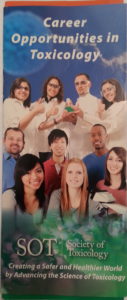 If you are interested in learning more about the exciting field of Toxicology, I suggest that you visit the website of the Society of Toxicology (SOT) – the major professional society for Toxicology. Click on the "Careers" tab and scroll down to the "Becoming a Toxicologist" tab. A wealth of information is available talking about numerous aspects of the field. Similar to Pharmacology, Toxicology has its own annual meeting hosted by SOT where scientists gather to network, discuss their results, employers seek new job prospects, and companies show their latest devices and technologies.
Thank you for taking the time to read this post, and I hope I was able to shed some light onto what Toxicology is. If you enjoyed this post, you might also enjoy:
• A look at STEM: What is Pharmacology?
• A look at STEM: What is Inhalation Toxicology?
• A look at STEM: What is ADME/Drug Metabolism?
• A look at STEM: Blockchain Technology, a new of conducting business and record keeping
A special thank you is also extended to Dr. Chester Rodriguez for his contribution to this post, and sharing the importance of earning one's DABT.
The Big Words LLC Newsletter
For the next phase of my writing journey, I'm starting a monthly newsletter for my writing and video content creation company, the Big Words LLC. In it, I plan to share inspirational words, pieces from this blog and my writers blog, and select videos from my four YouTube channels. Finally, I will share updates for my book project The Engineers: A Western New York Basketball Story. Your personal information and privacy will be protected. Click this link and register using the sign-up button at the bottom of the announcement. If there is some issue signing up using the link provided, you can also email me at bwllcnl@gmail.com . Best Regards.