A major focus of my blog is Health and Wellness. Substance abuse can become a lifelong struggle for some people – sometimes our friends and relatives, and it's not always clear in terms of how to help them. The following contributed post is thus entitled; How To Help A Loved One Overcome Substance Abuse And Addiction.
* * *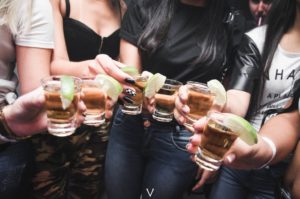 Learning that a loved one is addicted to drugs or alcohol is a scary, stressful, and upsetting experience. Naturally, you want to help them, but with so many people telling you that "they'll only stop when they're ready," you can be left feeling conflicted and helpless. Thankfully, while it's true that an addict is the only person who can make positive changes in their life, there are still steps that you can take to kickstart these changes and try to curb addictive behaviors. With that in mind, here are a few things that you can do to help a loved one overcome their addiction.
Never Turn A Blind Eye
Reaching out to someone with a drug or alcohol problem is never easy, which often leads friends and family members to turn a blind eye and ignore toxic behaviors. However, the person that you're worried about is never going to know that you're concerned until you tell them that you are. While this may be an uncomfortable conversation, it's important that you open up these lines of communication and try to make a difference. If you don't, it's unlikely that anything will change.
Intervene Before Things Get Serious
Ideally, this initial conversation should occur before anything gets too serious. All too often, families and friends wait until there is a major crisis, like an arrest, sacking, overdose, or another serious health issue, before they take action and decide that enough is enough. However, like other illnesses, addiction can be best treated during the earlier stages. For this reason, you should start a conversation and express your concerns the moment toxic behaviors begin.
Don't Shame Or Pass Judgment
Alcoholics and drug addicts rarely start taking drugs or drinking heavily for no reason. More often than not, there is an underlying issue that they struggle with, like anxiety or depression, and they take drug and alcohol as a way to self-medicate. It's important that you recognize these reasons and avoid passing judgment or shaming the person that you're worried about. Usually, this will make them feel worse about themselves, which will only make them use more.
Offer Professional Help And Support
Addicts need the support of those that care about them, but, most of the time, they also need help from a professional. After all, they have years of knowledge on addiction and know the best ways to help. They also have access to medical professionals, like LifeBrite Laboratories, who can run tests and ensure that your loved one has definitely stopped using. This is incredibly important as many addicts try to hide their addiction from those around them.
Support Them Through Their Journey
The journey to sobriety isn't an easy one, and there will be many hurdles for your loved one to face along the way. For this reason, it's vital that you show that you're supportive and care about your loved one and their journey. The moment it starts to feel like you can't be bothered anymore, your friend or family member will notice, and this could impact their recovery. You should also avoid drinking around the person and never enable their toxic behaviors.
Helping a loved one overcome addiction will never be easy, but, hopefully, with the advice and guidance above, you have some idea of how to start.