Two focuses of my blog are Business/Entrepreneurship and STEM. The pharmaceutical sector is an important sector modern healthcare systems. Not every company gets this right while some do. The following guest post is entitled, The Dos and Don'ts of Preclinical Trials for New Drugs.
* * *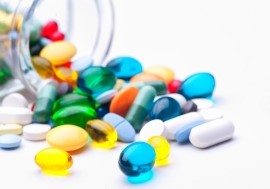 Preclinical trials are an essential step in the process of bringing a new drug to market. They help scientists gather imperative data about safety and efficacy and allow them to assess whether a new medication is ready for human testing.
But preclinical trials are not without their challenges. This article will explore critical things to consider when planning and conducting preclinical trials for new drugs.
Do your homework
Before starting any preclinical trial, you must do your homework and ensure that the new drug is safe and effective. This means conducting extensive research on the new drug's active ingredient (or ingredients) and any potential side effects. It is also essential to consult with experts in the field to get their input on the trial.
Partner with the right pharmaceutical company
To ensure success, partnering with a reputable pharmaceutical company with preclinical trial experience is essential. This company should have a proven track record of conducting successful preclinical drug trials and will be able to provide vital support throughout the entire process.
Ensure you comply with regulations if conducting a preclinical trial in another country. Preclinical trials abroad can be risky, as different countries have rules and regulations regarding drug testing.
Before partnering with anyone, research to ensure they know about legal matters. For example, if you are doing a preclinical trial in the Philippines, you should choose a reputable Philippine pharmaceutical company that understands the local laws and regulations.
Follow safety protocols
Safety is always the highest priority when conducting preclinical drug trials. Before beginning any trial, it is essential to ensure that all participants are safe. Make sure to follow best practices for testing and adhere to strict safety protocols throughout the trial.
These protocols vary depending on the type of trial being conducted. Generally, they include measures such as screening participants for health conditions that could put them at risk, providing safety training for all trial participants, and monitoring participants closely for any adverse reactions.
Create a data analysis plan
Data analysis is key to assessing the safety and efficacy of any new drug, so it is essential to have a plan in place before starting a preclinical trial. Create a detailed data analysis plan outlining how to collect, store, and analyze data. This plan should also include methods for monitoring the safety of participants throughout the trial.
Use good experimental design
Good experimental design is critical for any preclinical trial. This includes selecting the right cell line, properly setting up the experiment, and ensuring that all variables are controlled. Poor experimental design can lead to inaccurate results, so it is vital to be meticulous when designing the trial.
Keep it small
When designing a preclinical trial, it is crucial to keep the number of subjects small. This will help you minimize risk and obtain more accurate results. A good rule of thumb is to use no more than 50 subjects per group.
Be realistic about timelines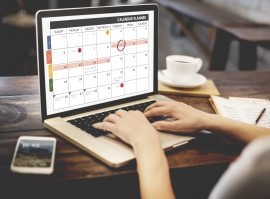 It is essential to be realistic about timelines when planning a preclinical trial. Many factors can affect the timeline, such as the trial design's complexity and funding availability. Make sure to allow plenty of time for unforeseen delays so that you do not end up rushing the trial or cutting corners.
The following is a general timeline for conducting a preclinical trial:
• Phase 1: Planning and Research – 6-12 months
• Phase 2: Preclinical testing – 12-18 months
• Phase 3: Clinical trials – variable, depending on drug and disease
• Phase 4: Regulatory approval – variable, depending on drug and country
Don't forget to document your results
You should appropriately document preclinical trials to track progress and assess potential side effects or risks associated with the new drug.
Record all key findings and document any adverse events during the trial. This data will be used to assess the safety and efficacy of the new drug before it enters human testing.
Make sure you have enough funding
Funding is another important consideration when planning a preclinical trial. The costs can add up quickly, so ensure you have enough money to cover all expenses, including salaries, lab space, equipment, and supplies. You may also need insurance if something goes wrong during the trial.
There are several ways to secure funding for a preclinical trial. One option is to apply for grants from government or private organizations. You can also seek funding from pharmaceutical companies or venture capitalists. However, securing funding can be difficult, so it is important to have a well-developed proposal and a detailed budget.
Another option is to set up a crowdfunding campaign. This involves soliciting donations from the general public to help finance the trial. Crowdfunding can be a great way to raise money quickly, but it can also be risky, so make sure you have a solid plan in place.
Preclinical trials are essential in developing new drugs, but they are challenging. By keeping these considerations in mind, you can set your trial up for success.