Three of the focuses of my blog are Financial Literacy/Money, Business/Entrepreneurship and Technology. Running a business venture today requires some usage of technology as many sales and transactions take place on our computers and also our cell phones. Not understanding how to use these technologies and their various associated applications can be very, very costly. The following contributed post is thus entitled, It's Time You Got Familiar With The Digital World.
* * *
Running any kind of business is always going to be a challenge. Anyone who tries to set up their own business assuming that it's going to be easy is in for a seriously nasty shock, Sure, many of the challenges that come with running a business are much the same as they've always been. Figuring out your key demographics takes time and effort, there never seem to be enough hours in the day, it's a constant struggle to figure out exactly where to focus your energies at any given time. However, as time moves forward, more and more often the challenges that come with running any business become more specific. A lot of the time, the challenges that come with running a business are going to specifically involve trying to succeed in the context of a digital world. The modern world moves at such a fast pace that trying to keep up, especially if your business has generally existed offline, can feel like a serious uphill battle. However, that doesn't mean that there aren't things that you can do in order to bring your business up to date with the modern world. With that in mind, here are some ways to get yourself and your business familiar with the modern world.
Learn to code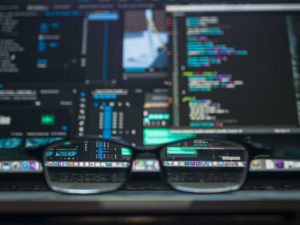 Coding is one of those things that seems like a total mystery to the vast majority of people. After all, if you're confronted with a huge amount of code representing any given program or website, it's going to look like utter gibberish. However, coding is actually one of the most valuable skills that anyone in the workforce can have in the modern world. In fact, there's a good chance that coding is going to become just as much of an essential skill as basic reading and math going into the future. After all, as more and more businesses move into the digital realm, it only makes sense that we should all try and become more fluent in its native language. Whether it's through places like this company that allow you to easily create PDFs using C#, or through the huge amount of tutorials and instructional content online, learning to code is a whole lot easier than you might expect. From CEOs to the most entry-level employees, this is something your business really cannot do without.
Understand how customers use the internet
If the internet wasn't a place where your customers spend a huge amount of their time, there would be little point in putting nearly so much effort into understanding it. However, the modern era has essentially been defined by the amount of time that the average person spends online. But that doesn't mean that you can take your customer's use of the internet for granted. You need to understand exactly how they're using it in order to most effectively connect with them. This means understanding which sites they are using so that you can advertise as effectively as possible or being away of which social media sites are most popular with your demographic so that you can increase your presence on them. If you don't understand how your customers are using the internet, you're never going to be able to connect with them online as effectively as you could.
Bring your SEO up to standard
When it comes to offline marketing, one of the primary things that you have to focus on is how to get your marketing in front of customers. This usually takes the form of trying to bring your marketing to them through TV adverts or even direct mail marketing. However, digital marketing is often pretty different in that it generally involves trying to bring your customers to you. The most effective way of doing that is to ensure that, when your customers search for the service or product they need, your business is the very first result that they see. The only way to do that is through effective search engine optimization or SEO. Now, the full ins and outs of SEO are a little too complicated to go into here but there are plenty of resources online available to you that can get you started bringing your search engine ranking as high as possible.
Embrace remote working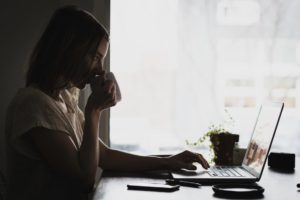 The office has consistently been the central hub of any given business but a lot of that has changed since the rise of the internet. Now, it has never been more possible for employees and contractors to work for you without ever actually being in the same room. The idea of remote working through remote desktops as well as communication apps like Skype and Slack might seem pretty scary. However, it's one of the most valuable tools in your arsenal if you know how to use it effectively.
Stay up to date
One of the most challenging things about working online is that the world around you often moves at such as fast pace that it can be a struggle to keep up. Often the moment that you feel as though you're able to settle into a comfortable groove, things move forward suddenly and without warning. Because of that, it's essential that you try and stay up to date wherever possible. The very best way to do that is to make sure that you're constantly checking business websites and blogs for all of the latest digital developments and new techniques that your business should be embracing.
Now, one thing that you do need to remember is that focusing all of your energy onto taking your business digital isn't necessarily going to be the right choice. Sure, if your business is built from the ground up to exist online then that's a good idea, but it's likely that there are plenty of offline aspects to your business that you simply cannot afford to ignore. Make sure that you're maintaining the best possible balance in your business and that you're not falling into the habit of assuming that new technology and software is going to solve all of your problems right away.