Two focuses of my blog Career Discussions and General Education. One of the most important decisions we will ever make our career path. It will impact our personal well-being and our finances. The following contributed post is entitled, How To Carve Out A Career Path In Five Easy Steps.
* * *
A career path is a direction you plan to take in the future. It's important to have a clear career path because it gives you something to work towards and can prevent you from feeling stuck in a job that holds no interest for you.
Making your way down a career path can be intimidating if you don't know where to start. Fortunately, with these six easy steps, you'll be well on your way to finding the right one for you. Each step requires diligence and effort on your part, but they're all manageable and straightforward to complete. You'll feel like a champion by the end!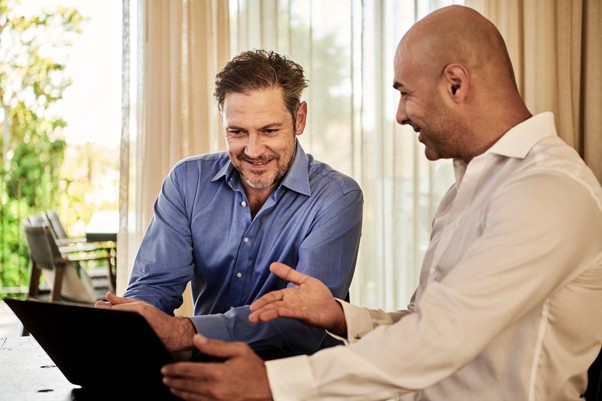 5 Steps For Carving Out A Career Path
Step 1. Examine Your Strengths And Skills
The first way to carve out a career path is to thoroughly assess what you have to offer potential employers. Here are questions to ask yourself during this process:
● What comes easily to you?
● What tasks do you enjoy doing?
● What tasks are too complex for you?
● Are there skills you would like to improve?
Step 2. Make A List Of Potential Jobs
List jobs that you're interested in. Remember to focus on the WHY more than the WHAT. Remember also to list jobs that use your strengths and skill sets. As those are sometimes jobs, you'll be best at.
Step 3. Research Your Options
This will help you know what exactly you're signing up for. For example, you should know that careers in data science, accounting, finance, nursing, marketing, and teaching are rising. Engineering and computer programming are two top options for those who want a stable career.
Step 4. Imagine What It Will Be Like In Those Jobs
Your dream job may not be what you expected. You need to consider all the pros and cons. Do some research on the jobs that interest you. The best way to gauge if a career path is right for you is by getting hands-on experience with it. Consider finding someone who can mentor you or act as an advisor while choosing your career path.
Step 5. Put Yourself Out There.
Now that you're armed with career-building tips, put yourself out there and begin networking. Here are a few ways to get started:
● Find a mentor.
● Join a professional association.
● Use social media as another means of networking online with like-minded professionals.
Taking your personal development forward is important, and exams can be a great way to measure progress. Working towards an exam allows you to focus on areas that need improvement and develop skills. With this in mind, finding resources online such as exam answers in PDF format can be beneficial. Not only do these resources help with revision but they also provide simple, straightforward answers to questions which helps hone areas of knowledge and understanding. GA4 certification answers in PDFs are a smart and convenient way to build confidence when taking an exam, as preparation is key.
Bonus step. How To Use Your Talent To Your Benefit
Suppose you have a talent but aren't sure where to start or want more feedback before embarking on an independent career path. Consider contacting a worldwide talent acquisition company to give you some guidance. A representative will be able to inform you of any opportunities available in the marketplace.
In Conclusion
Whether you're planning your first career move or looking to make a significant change, having a strategy will keep you from feeling overwhelmed by options. Following these steps can help you decide on a career path and set you up for success in whichever field you choose to pursue.