Two focuses of my blog are Career Discussions and General Education. A Career is more than something you just show up and make money from. It is about forming a life trajectory and fulfilling a purpose in a given field. The following guest post is entitled, Career Planning and Advancement: Tips and Insights for Professional Growth.
* * *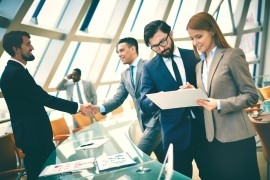 • Career growth requires planning, skills, and work-life balance. Technology assists remote work, productivity, communication, and learning in the workplace.
• Take charge of your career by setting SMART goals, seeking feedback, and building a network.
• Balance career goals and personal life by setting priorities, time management strategies, and learning to say no.
• Remote work allows for flexible schedules and work-life balance. Utilize technological tools to increase productivity in the workplace.
• Career planning involves assessing strengths and skills, creating plans, and pursuing challenging assignments through conferences and workshops.
Having a successful career involves more than just working hard and excelling in your job. It requires careful planning and intentional steps toward professional growth. A career is essential, and achieving professional growth is crucial for personal and financial fulfillment.
Your career offers a sense of purpose, structure, and development, making them a critical factor in defining who you are. Thus, every professional should invest time and effort in career planning, advancement, and management, to achieve goals and live up to their potential.
This post will share tips and insights on developing your career, maintaining a work-life balance, and exploring new opportunities. These insights will be invaluable whether you are just starting your career or looking to advance to the next level.
Role of Technology in Career Advancement
The use of technology in the workplace has made it easier for people to advance their careers. Here are some ways technology is improving career advancement opportunities.
Enabling Remote Work
Thanks to advancements in technology, remote work is becoming increasingly popular. This means you can work from anywhere in the world, as long as you have an internet connection. This can be especially beneficial for individuals who cannot work from a traditional office, such as those with disabilities or those who live in remote areas.
Remote work also offers more flexibility, allowing you to schedule and work at your own pace. This can lead to a better work-life balance, as you have more control over your time and can prioritize your personal life.
Improving Productivity
Technology tools can help you stay organized and increase productivity in many ways. For example, project management software can help you keep track of deadlines, assign tasks to team members, and monitor progress.
Time-tracking apps can help you manage your time more effectively and identify areas where you may be spending too much time. Automation tools can help you streamline repetitive tasks, reduce errors, and save time for more important tasks. By using these tools, you can work more efficiently and accomplish more in less time.
Enhancing Communication
Communication is key in any workplace, and technology can help facilitate clear and efficient communication. An omnichannel communication platform allows messages to be delivered across multiple channels, such as email, chat, and video conferencing.
This helps ensure that everyone is on the same page and eliminates misunderstandings. It also encourages collaboration, as team members can easily communicate and share ideas. By improving communication, you can increase productivity and achieve better results.
Providing Learning and Development Opportunities
Technology has revolutionized how people learn, and there are countless opportunities to develop new skills and stay up-to-date with industry trends. Online courses, webinars, and other learning resources are easily accessible and can be completed at your own pace.
Learning new skills can open up new career opportunities and increase your value in the job market. It also helps you stay engaged and motivated in your current role as you grow and develop professionally.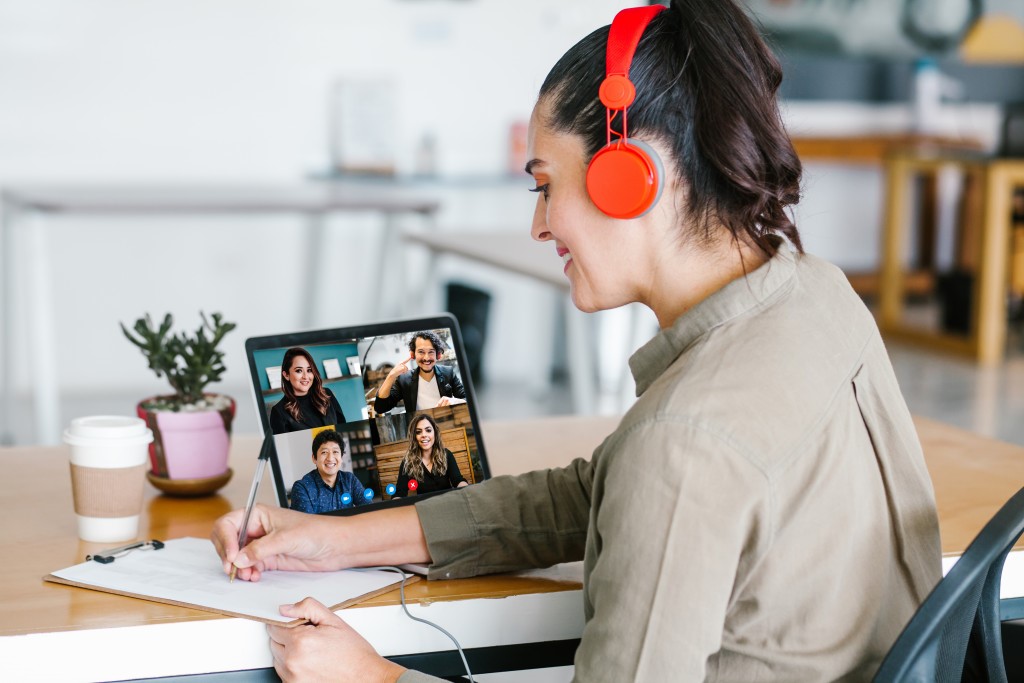 Taking Charge of Your Career
To advance your career, taking charge of your personal growth is essential. Here are some tips to help you:
Set SMART Goals
Setting SMART goals-specific, measurable, achievable, relevant, and time-bound-enables you to focus your efforts and achieve success. This helps you stay motivated and track progress.
Seek Feedback
Getting feedback from colleagues, managers, and mentors is critical to your professional growth. Feedback helps you identify areas for improvement, overcome blind spots, and enhance your skills.
Build a Network
Networking is vital to advancing your career. Attend industry conferences, join professional organizations, and connect with colleagues on social media. Your network can offer support, guidance, and mentorship as you navigate your professional journey.
Job Path and Lifestyle Choices
Career Planning and Advancement
To achieve professional growth, you must have a career plan.
• Assess your strengths, goals, and preferred work style.
• Seek feedback from colleagues, mentors, or career advisors to identify areas for improvement. Once you clearly understand your skills, create a plan to develop them further.
• Consider taking courses, attending conferences or workshops, and seeking challenging assignments.
Overcoming Career Obstacles
Obstacles are inevitable in any career, but how you approach them makes a difference.
• Stay positive and maintain a growth mindset.
• Look at challenges as opportunities to learn and develop.
• Seek support from colleagues, mentors, or coaches, and don't be afraid to ask for help.
• Take time to reflect on your experiences and learn from them.
Balancing Career Goals and Personal Life
Balancing work and personal life is difficult, but it's essential for your well-being and overall success.
• Start by setting priorities and time management strategies.
• Create a schedule that allows you to pursue your career goals while caring for your personal life.
• Learn to say no and focus on what's important.
• Take time to disconnect and recharge your batteries. This will help you maintain focus and prevent burnout.
Self-Care and Mental Health
It's essential to prioritize self-care to maintain good mental health, particularly when pursuing professional growth.
• Learn to recognize the signs of burnout and seek support when necessary.
• Take care of your physical and mental health by engaging in activities that bring joy, exercising regularly, and practicing mindfulness.
• Connect with your family, friends, healthcare professionals, or self-help resources.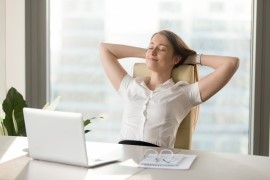 Achieving professional growth requires careful planning and intentional steps. By setting SMART goals, seeking feedback from colleagues and mentors, building a solid network, taking courses to develop skills, overcoming career obstacles with positivity and support, and maintaining work-life balance through effective time management strategies.
Moreover, by prioritizing self-care for mental health well-being and exploring new opportunities in the industry, you can make significant progress on your path toward success. Investing in yourself is the key to unlocking your full potential and achieving long-term stability in your career.