Three focuses of my blog are Financial Literacy/Money, Business/Entrepreneurship and Technology. While it usually gets a bad rap, social media can be a valuable tool in your business and your industry. The following contributed post is entitled, How Social Media Can Help You Stay Up To Date With Industry Trends.
* * *
Today, it's more important than ever to stay on top of industry trends. Though new developments and news may feel overwhelming, staying in the loop as a professional should be at the forefront of your work habits. Leveraging social media can help you achieve this goal relatively quickly. By relying on influencers, you can benefit from all the necessary and relevant information they bring to your attention. With access to networks like Twitter or LinkedIn, you now have a direct connection with industry professionals around the world and their opinions!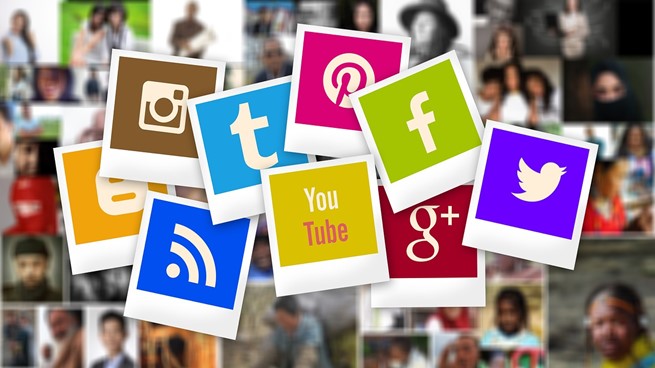 Via Pixabay
Stay In-the-Know on the Latest Industry Trends by Familiarizing Yourself with Various Social Media Platforms
Some countless services and networks can help you stay informed – knowing which ones to use is critical. Different social media platforms focus on various topics, offering unique features and benefits. For example, Twitter is an excellent resource for following hashtags and keeping up with current affairs. LinkedIn is often used as a professional network, offering a way to follow thought leaders in particular fields while also showing potential career opportunities. Last but not least, Reddit is great for uncovering specific topics in more detail – it's known to have lively discussion forums about various industries. Understanding these types of social media sites will ensure your efforts stay focused and you remain ahead of the competition regarding industry trends.
Take Advantage of Twitter Hashtags to Follow Trending Topics
Twitter is a great way to stay in the loop on industry trends. Thanks to Twitter API v2, users can leverage hashtags and delve into conversations about topics most relevant to their field of expertise.
Maximize the Potential of LinkedIn Groups for Professional Networking and Knowledge Exchange
LinkedIn provides an unparalleled platform for professionals to connect and converse about topics relevant to their field. Through its many Groups, users can search for conversations around a specific topic or join one attached to their industry. Not only will staying engaged with others in your field help boost your network, but you can also gain insight into current trends and news from credible sources.
Stay ahead of the competition by leveraging Instagram to stay up-to-date with the newest trends in your industry
Instagram is one of the hottest social media outlets, and it's no wonder that many professionals rely on this platform to track industry trends. With a few simple steps, such as following influencers or news sites related to your field, you can stay in touch with new information presented. On top of that, by contributing to conversations about trending topics, you can voice your thoughts while connecting with different marketers around the globe!
Leverage Facebook to Keep Up with Trending News and Insights from Leaders in Your Industry
Keeping up with industry trends can be difficult, so utilizing social media is a great way to stay current. Facebook, in particular, provided an easy means for users to receive updates from influencers and thought leaders in their respective fields. By frequently posting and streaming live, professionals can instantly gain valuable insights on the best techniques to use in their work setting and keep up with trending news. Additionally, they can sharpen their knowledge by engaging with followers through conversations while connecting with those with similar interests.
Last but not least, have fun with social media — be creative in how you use it, experiment with new tools and features, and follow exciting or inspiring topics!