Two focuses of my blog are Athletics/Sports and Career Discussions. One the most meaningful professions one can get involved in is that of coaching. There are good coaches and bad coaches as there are in every field. The following contributed post is entitled, The 10 Habits of Highly Effective Coaches.
* * *
There are many different opinions on what it takes to be a successful coach. Some people think that you need to be a great player in order to coach others, while others believe that having a lot of experience as a coach is the key to success. However, there are some habits that all highly effective coaches share. This blog post will discuss the ten habits of highly effective coaches!
1: They prioritize learning.
Highly effective coaches realize that learning is the foundation of successful coaching. They understand that in order to be effective, coaches must take advantage of every opportunity to learn from their players, peers, and mentors.
2: They stay organized.
The organization is a key factor for any coach who wants to achieve long-term success. Highly effective coaches have systems in place to ensure that everything runs smoothly during practice and games.
3: They create an atmosphere of respect and trust.
Having a team filled with respect and trust goes a long way when it comes to getting the most out of your players. Highly effective coaches know how to foster these qualities in their athletes so everyone can work together as a cohesive unit towards common goals.
4: They are always prepared.
Highly effective coaches don't leave anything to chance. They put in the time and effort behind the scenes so that nothing catches them off-guard during practice or a game.
5: They set high expectations.
Highly effective coaches know that setting high expectations for their players is essential for long-term success. These expectations should be realistic but also challenge each athlete to reach their highest potential on and off the field.
6: They take accountability seriously.
No coach is perfect, but highly effective coaches understand that they must take responsibility when things don't go as planned. This means owning up to mistakes, apologizing if necessary, and then taking steps to make sure the same mistake isn't repeated.
7: They are open-minded and constantly evolving.
Highly effective coaches understand that their approach needs to evolve as the game does. This means staying up-to-date with trends in the sport, being receptive to new ideas, and always looking for ways to improve their coaching strategies.
8: They have a clear vision for success.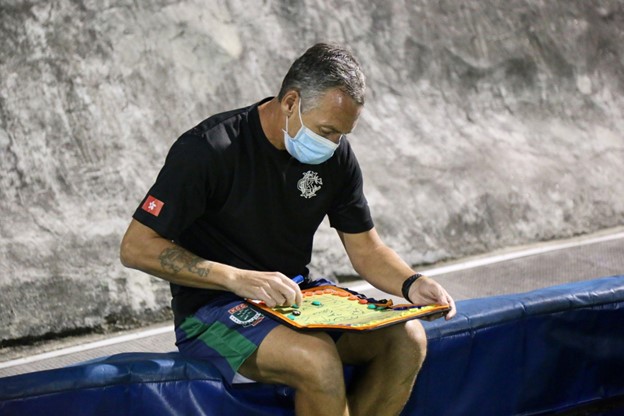 Having a clear understanding of what success looks like is essential for any coach who wants to achieve it on a consistent basis. Highly effective coaches have a strong vision for short-, mid-, and long-term goals that they can share with their players.
9: They listen to the professionals.
Highly effective coaches understand that there is always something to be learned from others in the field. They make an effort to listen and learn from professional athletes, coaches, trainers, and other sports professionals. Experts like Stephen Troese Jr can be a great source of inspiration and insight.
10: They have a strong mental health focus.
Mental health is a key factor in any athlete's performance, and highly effective coaches prioritize it. They understand the importance of helping their players build mental strength so they can push through challenges, cope with pressure, and stay focused on their goals.
Highly effective coaches possess a set of habits and characteristics that set them apart from the rest. Becoming an excellent coach takes dedication, hard work, and an open mind – but it's worth it if you want to achieve success at the highest level!