Two focuses of my blog are Athletics/Sports and Health/Wellness. While most of us watch sports for entertainment, to unplug and in many instances to live vicariously through our favorite athletes and teams, there are many lessons we can gain from watching them as well. The following contributed post is entitled, The Recovery Lessons We Can Learn From Professional Athletes.
* * *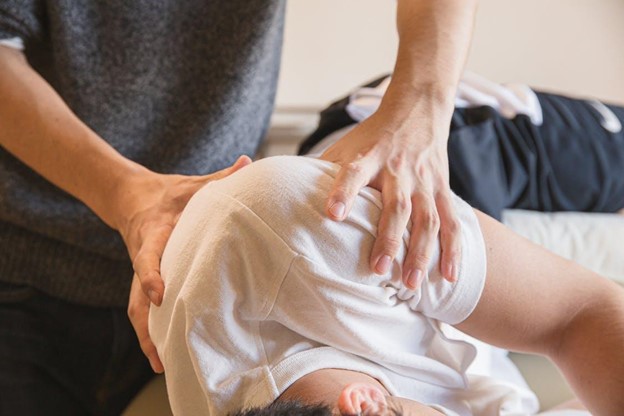 What sets professional athletes apart from the average person?
Well, aside from the fact they are blessed with a wealth of ability, a key difference lies in how they prepare for their sports. We tend to focus on what they do during their performances, but what about the stuff that happens in between?
Primarily, professional athletes are far better at recovering from bouts of exercise than a normal human. This is why someone can play professional basketball on the weekend and be ready to go again within a couple of days. So, how do they manage this when it can take a regular person a few days to be ready to work out again following a gym session?
Part of it is down to repetition – the more an athlete trains and plays, the more their body adapts, making recovery easier. However, pro athletes also have a host of techniques and tricks up their sleeves that help them recover better and faster. By learning from the pros, you can also improve your recovery after workouts or bouts of exercise.
Ice baths
Ice baths have always been popular in the world of professional sports. These days, some athletes will use cryo chambers instead of the traditional ice bath, but the premise is the same. In essence, subjecting the muscles to extremely cold temperatures right after exercise will aid the recovery process. It can help with muscle recovery and tightness, causing better circulation in the area and easing soreness.
While pro athletes have special baths and chambers for this, you can replicate it at home in your bath. Just fill it with cold water and ice cubes – it might be better to use bags of ice and keep them closed, so you can re-freeze and re-use them. Alternatively, some people will fill a clean wheelie bin with water and ice, standing in it that way.
CBD products
A growing trend in professional sports is to use various CBD products to aid recovery. CBD is a cannabinoid from the hemp plant that has recently been cleared for use in the professional realm. Many athletes will use drops of pure CBD oil and either ingest it or rub it into their muscles. It's believed that the properties of CBD allow for greater muscle relaxation and aid the recovery process by reducing inflammation and preventing soreness.
Plenty of pro athletes are using these products as they're a great way to speed the recovery process without making many drastic changes. The soothing nature of CBD could help people feel more relaxed after exercise as well, and has been shown to aid in sleeping too, which will further improve recovery.
Professional athletes will also follow strict routines after performances that will make them better at recovering. This includes the normal stuff like stretching and foam rolling the muscles, often with massages from physical therapists. If you take all of this into account, you can start recovering like the pros. This will mean shorter recovery times between bouts of exercise, letting to work out more frequently and with less soreness.