Three focuses of my blog are Financial Literacy/Money, Business/Entrepreneurship and Technology. If you're in business of any sort today, you will likely need a plan to market yourself digitally. If not, you'll be falling way behind your competition. The following contributed post is entitled, The Importance Of Digital Marketing.
* * *
One of the best ways that you can take advantage of digital tools available to your business is to invest in a great digital marketing strategy. The tools that you get with digital marketing allow you to reach out to new audiences, gain better conversions and reach out to bigger audiences. Without these tools, you will end up left behind and it's very hard to come back from that in your business.
If your business is only just starting out, you will be looking at as many ways as possible to market your new venture. You might consider white label online services and Facebook ads. You might consider Google and SEO. There are so many ways that you can get your business brand out there for other people to learn about you. You need to be exposed, and digital marketing is the way to do it. If you're still on the fence about needing digital marketing for your business, here are some of the things that you need to know that will hopefully convince you to step into the new century!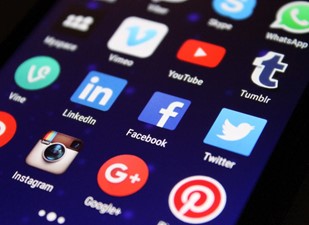 You can keep a flexible budget. Your digital needs aren't going to be the same as other businesses in your sphere. It makes sense, then, that the budget is totally flexible with digital marketing. Some of the traditional marketing methods can begin in the thousands, but digital marketing can cost as little as you like. The more you spend, the further your reach.
Tracking data is possible. When you have digital marketing strategies in place, you can actually track the way that customers click your adverts: where the clicks came from, how many people clicked per hour, the location, the method (mobile or desktop?). You can track the sites your adverts sit on and know whether you are spending your money in the right places. This level of data analysis isn't available with most traditional marketing methods, so investing in digital marketing is smart.
Digital marketing allows you to connect better with your audience. You can expand beyond Google and right into the social media apps available to you, creating some of the best and most relevant content. You can use everything in your marketing arsenal: audio, video and more to ensure that your business is recognized.
Cultivating trust is easier with digital marketing. You can bet that you are going to be in front of a lot of people and they will be looking to ensure that your business is going to appeal to them. If you write a blog, you can add a personal angle to your website and give your readers something real to read about.
Increasing your conversions. The whole goal of your business is to build, right? You can improve your conversion rates and make them soar when you have the right people reading all about your business. If you use digital marketing, you can ensure that you are going to drive those conversion rates through the roof. All you have to do is invest your time and money.