Two focuses of my blog are Financial Literacy/Money and Business/Entrepreneurship. While it is a separate entity all in itself, your business has its own finances which have to be monitored and managed just like your personal finances. Properly managing them will increase the likelihood of profitability. The following contributed post is entitled, Sorting Out Your Business Finances One Step At A Time.
* * *
What's been going on with your business finances lately? If you didn't need to sort out your finances, then you wouldn't be reading this article, which means something has gone wrong somewhere. Don't panic, it happens to every business at some point and is nothing to worry about unless it gets really bad. In this article, we're going to be taking a look at some of the steps that you are going to need to take in order to sort out your business finances. Keep reading down below if you would like to find out more.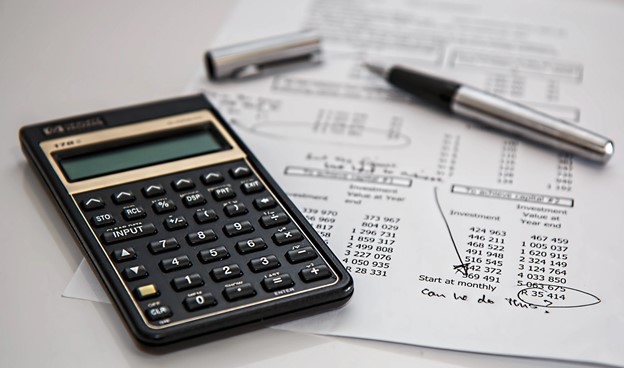 Rebudget
First, you're probably going to want to rebudget. This means that you go through all of your finances all over again. Start from the beginning, and then work out all of your money. Go through all of your incoming and outgoing costs, sorting out your budget so that you know where you are financially. While in theory this isn't a difficult thing to do, and it's not when it comes to personal finances, budgeting for a business is significantly more complicated. As such, you might want to hire a professional to come and oversee this, simply so that you know it has been done properly. A professional such as an accountant might also be able to make suggestions that are going to help you save money.
Work Out Ways To Save
Speaking of saving money, you are going to need to work out how much money you can save in certain areas. For example, one of the easiest ways to save money in the long-term is to aim for a more energy-efficient business. You can do this in a number of ways such as switching to solar power, or finding a commercial propane supplier to power your business this way. Sometimes you are going to need to go further than this, which might mean scaling back your business while you recover financially. Worst case scenario is that you are going to have to start letting people go, which we know is not something that you want to do. However, if it's the only way to save the money you need, it's going to be necessary.
Find More Money
Or, the other solution is to find more money. You're probably sitting there thinking that this is an obvious answer with a less obvious solution. Well, if you are currently being funded by an investor, you can always talk to them and ask them for more money. You can always look at bank loans seeing as these are a popular choice, or you can use your own money to give yourself the boost you need. It's entirely up to you which option you want to try.
We hope that you have found this article helpful, and now see some of the things that you are going to need to do when it comes to sorting out your business finances. If you do this one step at a time, everything is going to be okay because you won't have rushed to get things sorted. We wish you the very best of luck, and hope that this helps to improve your business sooner rather than later.