Two focuses of my blog are Financial Literacy/Money and Business/Entrepreneurship. Another term for renting property is 'Letting'. Before considering purchasing a property as an investment, there is lots to consider. The following contributed post is entitled, Buying To Let: Essential Factors To Consider Before Investing.
* * *
Buying to let is one of the most popular forms of real estate investment. When you buy a property and rent it out, you not only put money into an asset that is likely to appreciate over time, but you also generate a regular income. Although there are several advantages of buying to let, it is important to understand what is involved in renting a property out. In this guide, we'll explore some essential factors to consider before investing.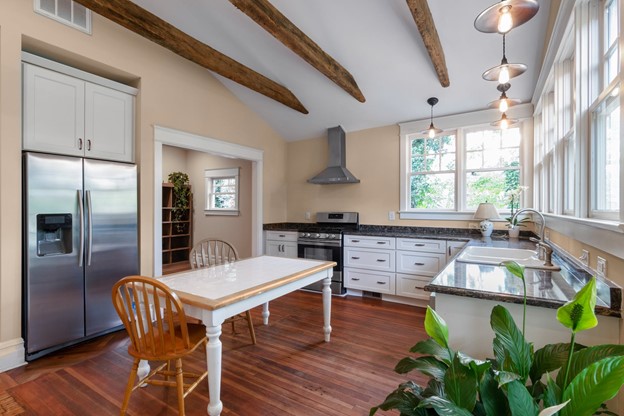 Image credit: https://www.pexels.com/photo/wood-house-table-luxury-5071145/
Rules and regulations
Buying a house to live in or sell on is different from purchasing a property to let. Before you set your heart on finding an investment property to rent, it's crucial that you understand the rules and regulations. There are guidelines and stipulations in place for different types of properties, including houses in multiple occupation and bedsits and serviced apartments and blocks of flats. Research buying to let in detail, write down a list of questions and queries, and seek expert advice. It's critical to make sure that you are aware of legislation or guidelines that will impact you if you decide to buy a certain type of property.
Finances
Figuring out your finances is essential if you plan to invest in real estate. You'll need to set a budget for your investment property, but you'll also need to analyze market trends and think about rental yields when exploring locations and different property types. Ideally, when you buy to let, you want to focus on areas where the demand for houses and flats is high and rental yields are substantial. When you start looking at properties, ask questions about the rental value and use calculations and market research to select the best options once you have a shortlist.
Market conditions and demand
Investing in real estate can be incredibly lucrative, but success is not guaranteed. To increase your chances of generating profits and making money, it's critical to make the right moves at the right time. Keep a close eye on the market and gauge the level of demand for rental homes. As it becomes increasingly difficult for young people to get onto the ladder, for example, demand for rental properties is rising among young families and students and recent graduates. If you plan to buy to let, it's wise to concentrate your search on neighborhoods where the demand for rental homes is surging and to try and purchase houses or flats when prices are low.
Your ideal tenant
Before you start a property search for an investment home to let, it's wise to think about who you want to attract. Define an ideal tenant and tailor your search to find properties that will appeal to them. From families and young professionals to retirees, tenants have different preferences, and they will be drawn to certain types or styles of homes. Key factors for families, for example, include proximity to good schools, transport links, amenities such as stores and access to green spaces. Once you have an ideal tenant in mind, you can narrow down the options.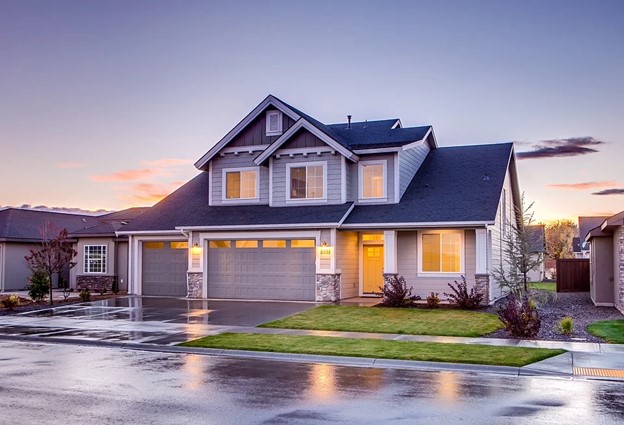 Picture via https://pixabay.com/photos/house-garage-driveway-architecture-1867187/
Management
Buying a house or an apartment to let isn't as simple as purchasing a property and finding a tenant. As a landlord or landlady, you'll be responsible for managing and maintaining your rental home. You can choose to take charge of general maintenance and to be the main point of contact for your tenant or you could hire a lettings agency to take care of these tasks for you. Working with an agency will also enable you to take advantage of services like advertising the property and finding new tenants at the end of a contract and carrying out inspections, but it will cost money. Weigh up the pros and cons before you decide what to do.
Upkeep
When you buy a property to let, it's important to understand that you will be responsible for the upkeep of the house or flat. This may mean that you have to dedicate time and energy to finding contractors or local businesses to carry out work and that you have to pay for maintenance or repairs. It's essential to be aware of the potential costs of letting out a property. Some issues can be very costly, for example, new heating systems or extensive roof repairs. It's wise to have a contingency fund set up for your rental home. The contract you have with your tenant should outline who is responsible for which maintenance tasks.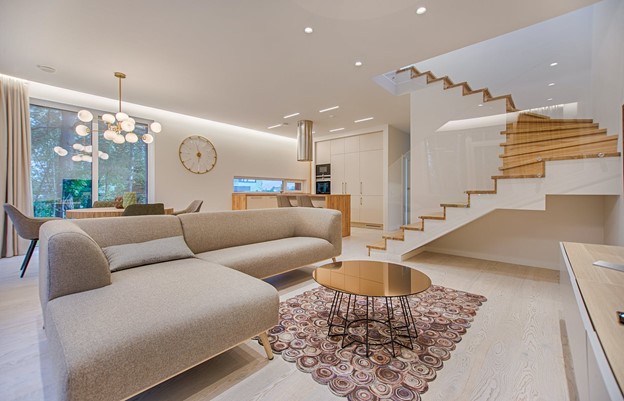 Picture from https://www.pexels.com/photo/interior-design-of-a-house-1571460/
Buying to let is an excellent opportunity to invest in property and generate an income in the period between purchasing and selling a house or apartment. If you are hoping to invest in a rental property, it's essential to be aware of the ins and outs and to ensure that you understand what is involved in the process.