Two focuses of my blog are Financial Literacy/Money and Business/Entrepreneurship. Many people think about business simply in terms of profit, but there's a huge people and relationship component that impacts your profits and growth. The following contributed post is entitled, 10 Foolproof Ways To Build Better Business Relationships.
* * *
Strong business relationships are essential if your business is going to not only survive, but thrive. Building relationships with your teams, suppliers, and anybody else who comes into contact with your business is key. This way, you'll build a solid reputation, as well as retain your customers and gain new customers. Below, we'll take a look at 10 foolproof ways to build better business relationships. Take a look!
1. Encourage Honest Feedback
Start encouraging honest feedback from various people you come into contact with, your team members, suppliers, customers, etc. Give them the opportunity to provide it anonymously if possible, as this may make it more attractive. Honest feedback is an opportunity for your business to learn and improve, so make sure you put plans into place to action it. Don't just ask for feedback – make sure you're doing something with it. You might think that you're doing everything amazingly, but somebody in a different department or on a different job could disagree. Make sure you want to help by listening and making things better.
2. Listen More Than You Talk
Start listening more than you talk. Great listeners always build better relationships, because they can read between the lines, ask questions, and really get to the heart of the matter. If you're always just jumping in and waiting for your turn to speak, you'll never truly listen properly or build strong connections. Practice your listening skills and don't immediately try to jump in with what you have to offer. Make sure any staff who are in the sales department are trained properly and know how to do this, too.
3. Give More
How can you give more? Can you provide freebies, discount codes, or incentives to come back in other ways? Providing free things of value can make a huge difference and shows that you are a generous company that wants to help – and also that you actually value people. You can provide more to your own team by giving them things like gym memberships and bonuses as incentives, as well as more time off. Don't just give them the bare minimum.
4. Admit Your Mistakes
Companies make mistakes all the time. The only time it is truly a problem is if they don't acknowledge them, pass the blame, or lie. Admitting your mistakes is hard but it'll make you a better business and ensure you are as authentic as possible in your communications. Everybody will respect you more if you commit to admitting your mistakes and learning from them.
5. Make It More Personal
Make your communications with people more personal where appropriate. Remember names, ask them how they are, and try to mention something you discussed last time so they know you remember them and that you're interested in continuing to build a relationship with them.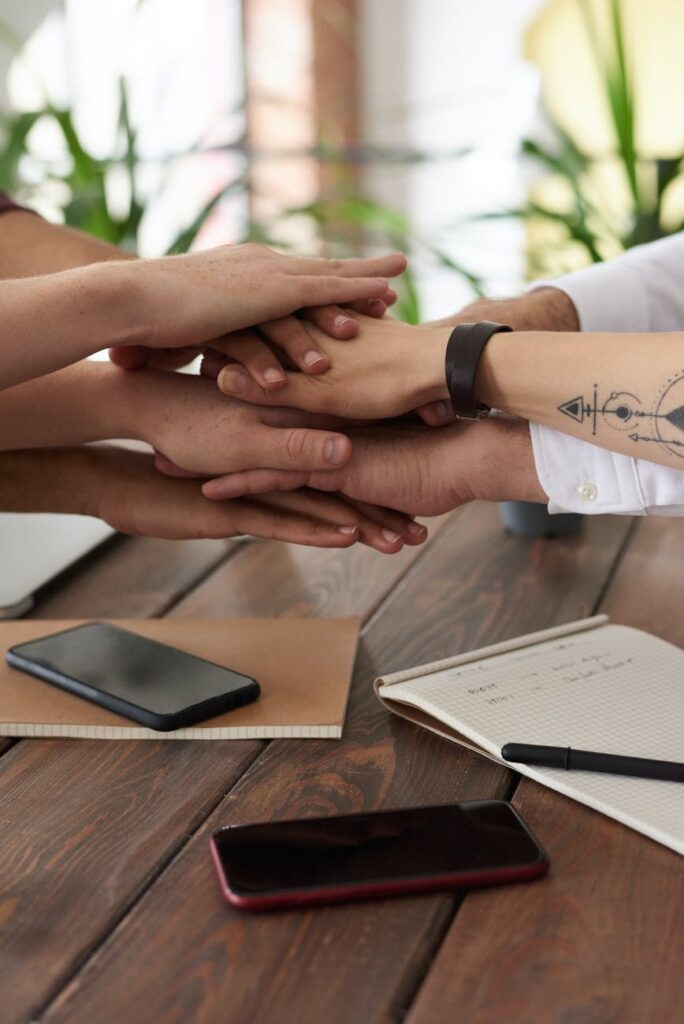 6. Stick With The Same Suppliers
You can't flit from supplier to supplier in the hopes of building relationships and getting better deals if you're not giving them a chance in the first place. Places like Humphrey-Products.com can provide manufacturing equipment, and if you stick with them then you will be able to build a more meaningful relationship. Make sure you stick with your suppliers for a while before you decide whether they are working for you or not.
7. Identify Shared Goals and Values
Make sure that whether you're hiring somebody new or looking for a new supplier to work with, you're seeking out people with the same shared goals and values. Make sure your goals are in alignment. For instance, if you're a company that wants to have a positive impact on the environment, you should look to work with people who also want the same thing and are taking steps to do it. Make sure you consider other things, such as how honest they are, how helpful, and moral character of the people you're working with. Is there mutual respect? You don't necessarily need the same POV, but having shared values is important.
8. Share Valuable Content For Free
Sharing valuable content for free can be scary. Why would you just give away everything you know like that? This not only helps you to establish your business as an authority, but it adds value to the lives of your audience. They might just read your content and decide to work with you, or make a mental note to come back to you. They could share your content with people they know who they think will find it useful. There are all kinds of reasons you should look into creating valuable content and sharing it for free. Look into blog posts, videos, infographics, and other shareable content. You can even work with companies to help you create and edit this content, so do that if you're short on time. Content is king and can help with your marketing in a number of ways, as well as other aspects of business.
9. Make Sure Everybody Is On The Same Page
Ensure that everybody within your company is on the same page. They should know how to treat and speak to people, whether they are customers of your business or not. Customer service training is essential, but everybody is representing your company and should therefore know how to interact with people. You can easily develop a reputation if one of your team members appears to have a bad attitude.
10. Send Corporate Gifts
Sending out corporate gifts can be a great way to congratulate another business or partner, or celebrate a special occasion. These gifts can be useful, such as mugs, bags, and other things, or they can be branded merchandise. Whatever you choose to send out, ensure that it's something they can really use that will help them to think positively of your brand and think of you should they need your services.
Building better relationships isn't always easy, but it's always worth it. Take your time, be authentic and honest, and you should get to where you want to be eventually. Thanks for reading!