Two focuses of my blog are Financial Literacy/Money and Business/Entrepreneurship. Many of the businesses that are integral parts of our lives today were once startups. There were many startups around that same time as well that didn't make it. The following contributed post is entitled, Why Startups Succeed: The 6 Keys To A Successful Startup.
* * *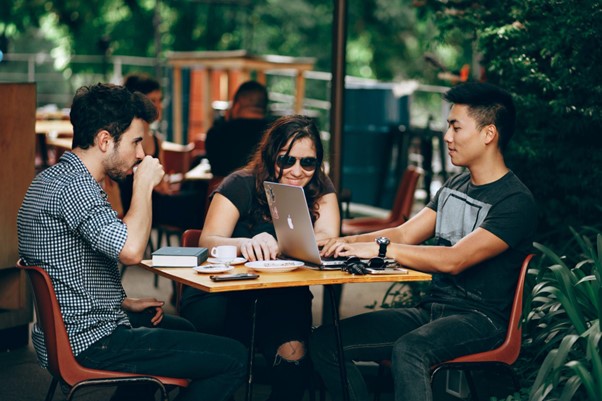 Up to now, more than half of all startups have failed. The reasons are different in each case, but the result is still the same. Something went wrong, and the business idea didn't take off as expected. What could be the reason? Many things play a role here – you can have a look at this article if you are interested in learning more about why startups fail. This blog post will cover some of the most critical factors that make or break your startup within the first couple of months of its existence. These tips will help get your company on track to success and prevent failure from creeping up on you from behind unexpectedly.
Have a good business idea and plan
The idea itself is, of course, the most crucial element. It needs to be something that people need and that you can monetize – the more people who need it and will pay for it, the better. Make sure you have a detailed plan behind the idea that outlines how you will achieve your goals and make your business profitable. The more specific your project is, the easier you will find it to attract investors and build up trust with potential partners, customers, and clients. Your business plan should have a timeline that outlines when you plan to hit certain milestones and what you will do to get there. It should also have a budget and cash flow projections that show how you plan to get the money you need to start the company and stay afloat until it's profitable enough to be self-sustaining.
Put thought into you name
Your name is a part of your branding, and it should reflect the values of your company, who you are, and what you do. If it doesn't, it will be much more difficult for you to find customers and build your brand. Be thoughtful when naming a new business, and make sure it resonates with your target audience. There are many factors to consider when choosing a name for your company. You want to make sure you stand out from the crowd. You also want to make sure your name is easy to pronounce and spell and available as a domain name, like HackPad by Alex Graveley for example. . You also want to make sure your name isn't too similar to another company's name, as this could lead to confusion or trademark disputes.
Know your target audience
Who are you trying to reach with your product or service? What is their age? What is their gender? Where do they live? Do they have kids? What are their hobbies? What are their biggest problems? If you can answer all of these questions, you have an excellent idea of your target audience. Knowing your target audience will help you find the right words to reach them. In turn, this will help you create better content. Better content ultimately means more sales. You can also use this knowledge to improve your marketing. Knowing who you're targeting allows you to create better ads, write better emails, and select your audience's good social media platforms.
Execution timing
Thanks to the right timing, the startup world is full of stories about companies that took off at light speed and achieved great success. Snapchat, for instance, was a big hit and made millions of dollars in the first few years. However, many other startups don't have such good timing and make the mistake of releasing their product into the world too early. Luckily, you can avoid this problem by doing proper market research and finding out when your product is ready to be introduced to the public. You can also find out when your competitors release their products and when some special events or holidays could affect your business. For example, winter is the best season for ski resorts to open, but it's the worst season for most beach vacations.
Market research
When you are ready to start marketing your product, you need to know your customers and your target audience as well as possible. That's why market research is an integral part of every marketing strategy. You need to know your target audience, where they are, and what they want from your product. You also need to know who your competitors are and what differentiates you from them. This information will help you tailor your marketing to your particular audience, better understand what they want, and stand out from the competition.
Competitor analysis
Competitor analysis is another essential part of market research. When you know your competitors, you can see what they are doing right and wrong and learn from their mistakes. You can see what your competitors are up to and see what marketing strategies are working and what aren't. Understanding your competitors is an excellent way to figure out where your company lacks. You can use tools like SimilarWeb to learn more about your competitors, including where they get their traffic from and the performance of their online marketing campaigns. This can help you make better decisions about your marketing efforts and give you plenty of ideas for improvement.