Two of the focuses of my blog are Financial Literacy and Money, and Business and Entrepreneurship. Many large companies were once small 'startup' businesses. While these companies are smaller initially and have challenges, they do have some advantages over their larger counterparts. The following contributed post is thus entitled; Successful Startups Turn Their Size To Their Advantage.
* * *
The first thing that comes to mind when you consider startups is their size. Startups are tiny businesses run on a tight budget. When it comes to tackling entrepreneurship dreams, however, startups have become an attractive and even profitable alternative to mid-size companies. Indeed, allowing your size to affect your impact on the market is a mistake that no successful startup is guilty of committing. On the contrary, using their small size as an advantage to navigate the complexity of their market, startups can build a positive company reputation, develop highly productive strategies and build profitable relationships with business partners and interlocutors.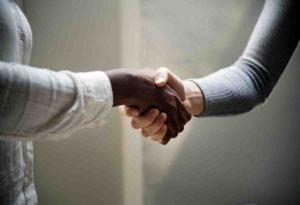 Too small for an office? Go remote
When every expense matters, startups need to be creative about creating an engaging work environment that doesn't go over budget. The preferred solution is to offer more flexibility to their staff by introducing non-traditional working options. Flexibility can allow large teams to work in a small space by creating early and late schedules throughout the day. When there is no budget available to rent an office space, home-based offices and remote locations – such as for staff who prefer to work from their favorite coffee shops, for instance — can keep costs down while boosting staff satisfaction and productivity.
If you don't have the right skills, someone else will
Mid-size and large companies cultivate an in-house pool of skills, which can be associated with high recruitment and training costs. Startups keep their in-house skills on the minimalist side, ensuring that project outsourcing with dedicated experts fills up the blanks. With startup teams focusing on core activities, agencies that offer dedicated human resource management system provides the skills you need in your organization without hiring new employees. Aside from keeping recruitment and team management costs low, the policy of leaving it to an expert allows startups to spend their time doing what they do best.
They're the perfect human size
In a small team, every co-worker is known and trusted. As a result, startups are more likely to naturally develop a camaraderie culture that places the human element at the center of the attention. Their personal interactions keep the emotional engagement close to the business activities, which ultimately affects the team's morale and productivity positively. Indeed, while startups cultivate a digital environment for work, they also tend to leave more room for individual interactions. In a large-scale company, emails, hierarchic structure, and internal politics can interrupt the natural use of interpersonal skills.
Investors invest in an individual dream, not corporate figures
As a result of building their personality within a small team, startups are more likely to win over an investor in face-to-face interaction. While most investors want to see the calculations behind your strategic pitch, they also make a decision that relies on their emotional engagement with an individual dream. The fast pace and reactivity of the startup environment ensure that you will be more relaxed and open during a stressful pitch, which ultimately creates a better first impression on an investor.
Success comes in all sizes. For startups, being small is a crucial factor to their success if they embrace the advantages of their human structure.